120 Hours of Coverage
Welcome to the Pregame Skate, a Five Minute Major Upgrade to Your Inbox
📺120 Hours of Coverage: Hockey officially returns in nine short days, and there will be 120 hours of television coverage during the first round. Check out the NHL's 2020 Stanley Cup Qualifiers schedule on NBC, NBCSN and USA Network here.
🏒Max Domi, who has Type 1 Diabetes, has decided to play in the NHL playoffs.
Tendy Troubles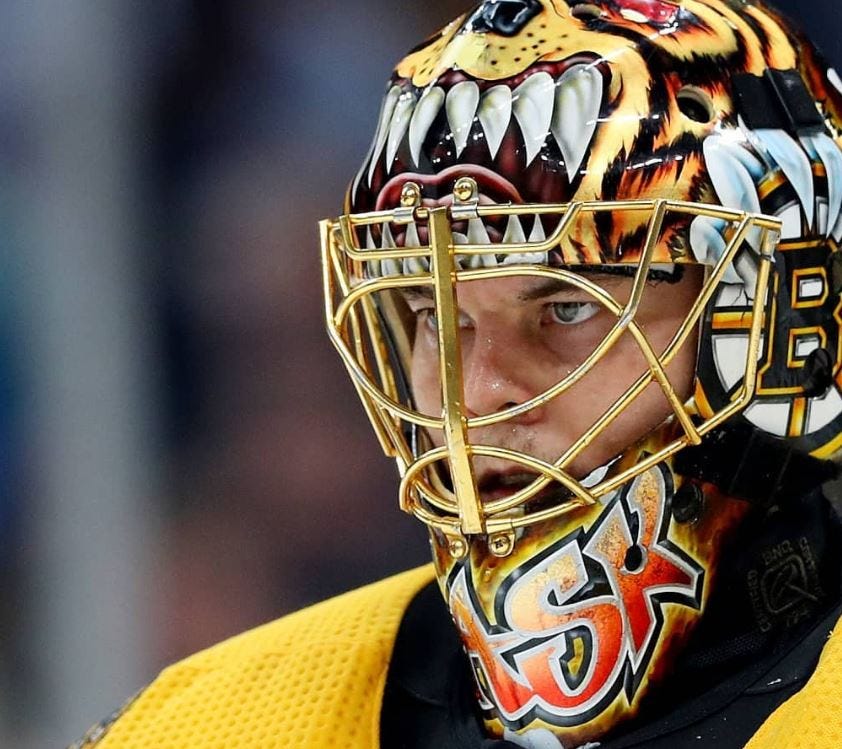 (b_cirmo)
---
What's Happening: Goaltenders around the NHL are shedding light on the difficulties of returning to highly competitive action after such a long layoff.
Tell Me More: CBC Sports' Jim Morris spoke to a couple goaltenders who voiced their concerns.
Quoted: "You lay off for four months and go right to playoff hockey, there could always be some injuries, nagging injuries, that are going happen with groins or hips." — Tuukka Rask, Boston Bruins.
"It's a new and different situation for everybody. No one has been in this situation before. You have to spend more time on the ice. You have to do more work than you usually have in a normal season when you come back."
— Jacob Markstrom, Vancouver Canucks.
Our Thought Bubble: The transition from practices to games is different for goaltenders. Forwards and defensemen will likely be battling fatigue, while goaltenders will struggle to find the rhythm that leads to elite play in the playoffs. The result could be higher scoring games, which probably wouldn't be a bad thing for the league as it attempts to attract more viewers.
More Links from the Rink
Top storylines heading into the post season.

Jeremy Roenick sues NBC.

Oskar Lindbolm signed a $9 million contract with the Flyers. The forward recently completed treatment for a rare form of bone cancer.