Arizona's (H)all In
Welcome to the Pregame Skate, a Five Minute Major Upgrade to Your Inbox
🔊Call Radar: Our next LIVE conference call is scheduled for tonight at 5 p.m. EST. Our guest? Axios sports editor Kendall Baker, who covers trends and big picture stories in his daily newsletter. We'll send out the call information this afternoon and in case you missed it, here's the recording of our call with New Jersey Devils forward Kyle Palmieri.
🏒Crawford Reinstated: Blackhawks assistant coach Marc Crawford will return to the bench on January 2nd following a suspension stemming from Sean Avery's public comments regarding Crawford's abuse of his players.
Arizona's (H)all In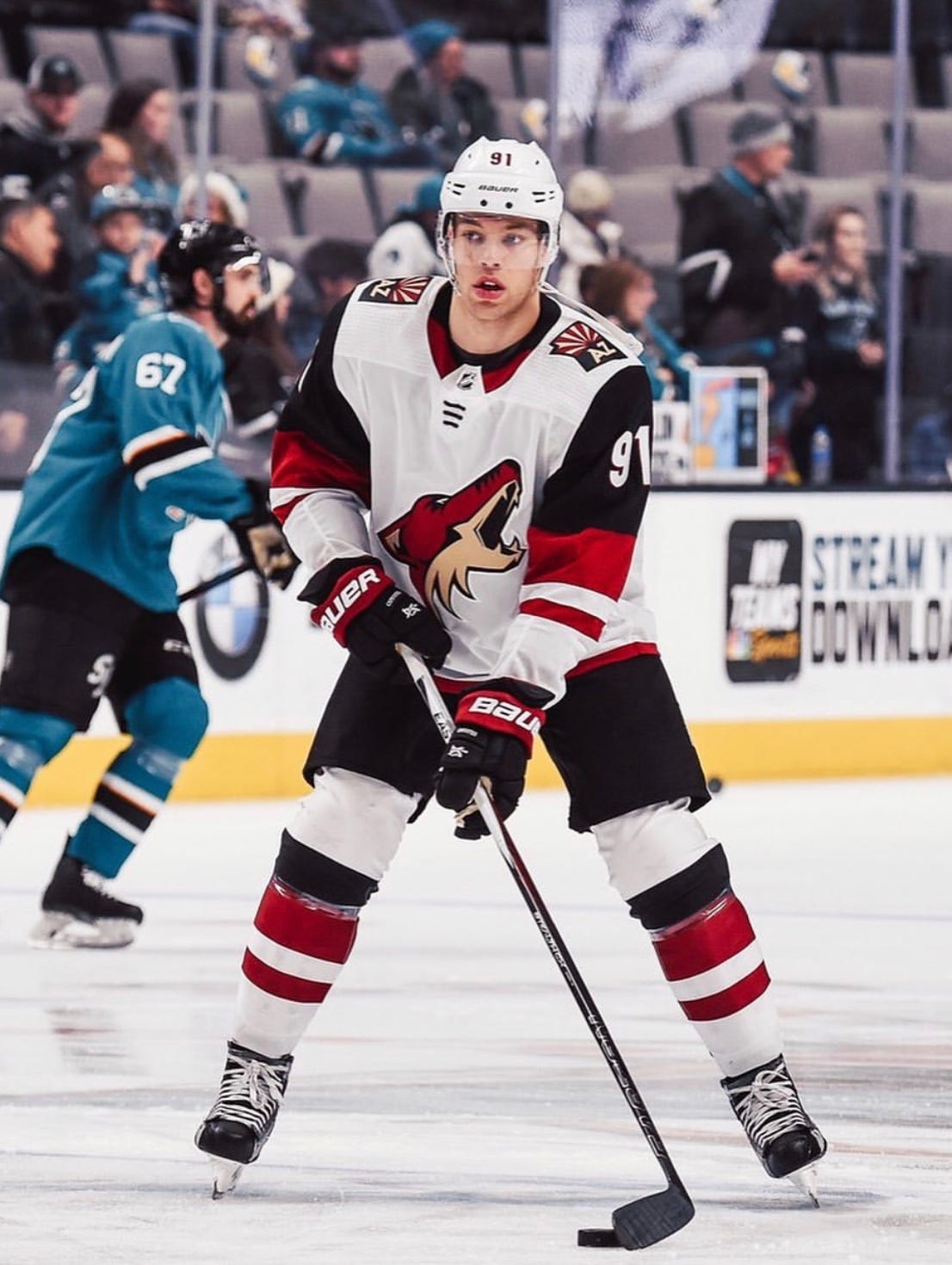 (@arizonacoyotes)
---
What's Happening: The Arizona Coyotes traded for Taylor Hall Monday, a move that immediately placed them into Stanley Cup contention. Some analysts predicted this trade, but it's still shocking to see a team go all in less than five years after going bankrupt. Hall has expressed his desire to become an unrestricted free agent on July 1st, so was this trade worth the risk for Arizona?
The Short Answer: Yes.
Here's why: It's only December, so Hall has plenty of time to build chemistry with his new teammates. He should also help their powerplay, which is already much improved after the Coyotes acquired Phil Kessel in the off-season. Arizona ranks 12th in the NHL with 22 powerplay goals.
And There's This: Ken Campbell from the Hockey News writes that the Coyotes might not even mind losing Hall to free agency come July 1st. Here's why: Hall is 28 years old and will likely seek out a seven or eight year deal. That's a long commitment, and the team that signs him won't get value out of the contract in its latter years when Hall is exiting the prime of his career.
The Bottom Line: The Coyotes feel like they have the pieces to win in the playoffs this year, and that's all they are really focused on. The top of the Pacific Division is a three horse race between Arizona, Edmonton and Vegas—this move should enable the Coyotes to keep up with these highly skilled teams in the second half of the season.
Side Note: Hall had an assist in his Coyotes debut, a 3-2 win over the Sharks.
Dig Deeper: Matt Layman, Arizona Sports
New Look Knights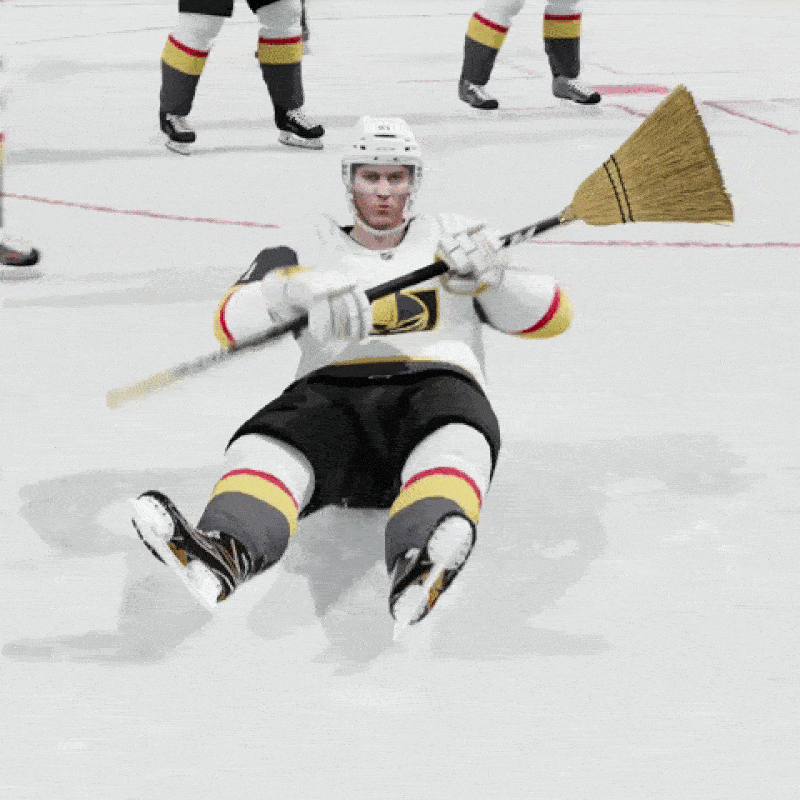 What's Happening: Following a 3-2 victory over the Wild Tuesday, the Vegas Golden Knights find themselves just one point behind the Coyotes for first in the Pacific Division. The Knights have gone 7-2-1 in their last ten thanks in part to a change in how they defend.
Tell Me More: Vegas began using a zone coverage look on November 27th—since, their defensemen have contributed more offensively with 20 points. Here's why: Zone coverage requires the help of the forwards in the defensive zone, meaning a more shared effort. The Knights have been shutting teams down in their own end, and less d-zone time means more energy for offense.
The Bigger Picture: The new look Knights will look to continue to build on an offense that ranks 18th in the NHL with 2.94 goals per game. Weigh In: Who's the team to beat in the Pacific Division: Arizona, Vegas it Edmonton? Comment👆
Dig Deeper: Ed Graney, Las Vegas Review-Journal
One Game to Watch: Islanders vs. Bruins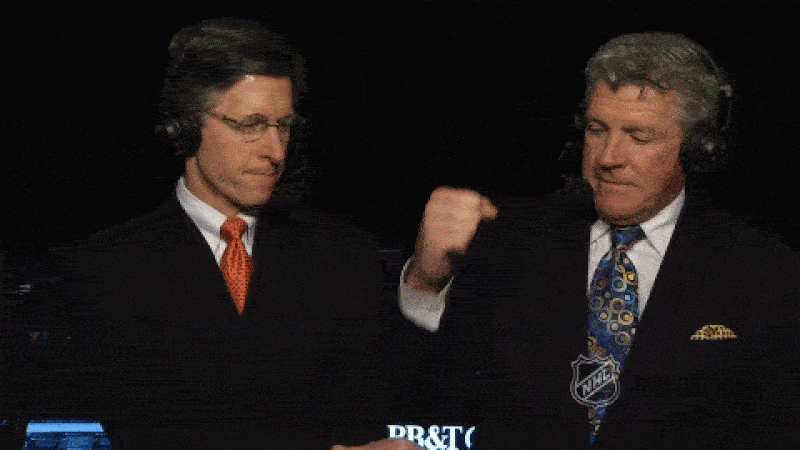 When: Thursday, December 19th @ 7 p.m. EST
Watch: MSG+, NESN
The Matchup: This game features two of the NHL's best in what could be a playoff preview. These teams have very different styles—the Islanders rely on defense, while the Bruins have a slightly more offensive side to their game with players like David Pastrnak, who has 28 goals to his name. The Islanders will look to respond after a game where they did not play to their defensive identity, while the Bruins are coming off an overtime loss to the Kings. We think the Islanders show up ready for a gritty road performance and take this one at TD Garden.
More Links from the Rink
The Kings bought out Ilya Kovalchuk's three-year, $18.75 contract Monday. Where will he end up next?

The New Jersey Devils did what they had to do with Taylor Hall. Here's why.

This Senators player almost broke a record for minutes played in a single game.