Battle at Krueger
Welcome to the Pregame Skate, a Five Minute Major Upgrade to Your Inbox
Quick Note: We turn all of our live conference calls into podcasts, and we recently published a few new ones on the website. Check out our entire archive here 👇
---
☔️When it Rains it Pours: The Winnipeg Jets are already without Patrik Laine, and it's looking like more trouble is ahead. Team sources released a statement yesterday announcing that they had just granted Dustin Byfuglien a temporary leave of absence while he contemplates retirement.
Get to Know the PTO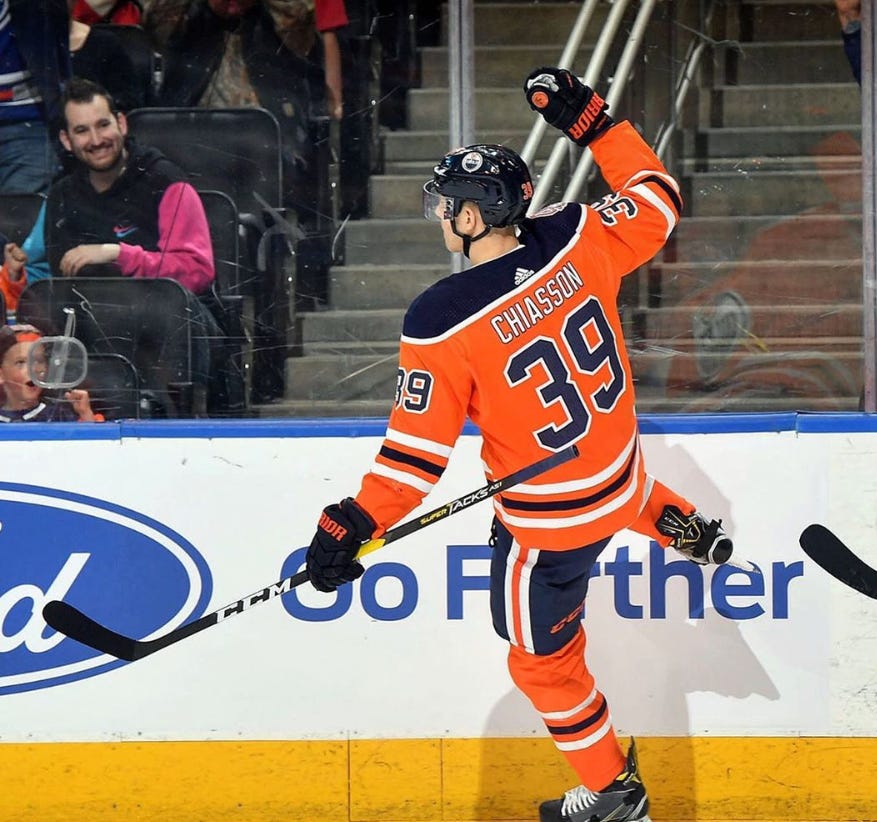 (edmonton.oil)
---
What's Happening: NHL training camps are filled with all kinds of players, from the superstars making millions to minor leaguers looking to make the big club. Some of these prospects sign professional tryouts, or PTOs in order to attend camp, and this year, several NHL veterans in need of a job find themselves on these same temporary deals.
Tell Me More: The list of players on PTOs might surprise you. Michal Neuvirth (Leafs), Drew Stafford (Wild), and Troy Brouwer (Florida) are a few of the recognizable names. According to The Athletic's Scott Burnside, the Flames have six players signed to tryout contracts, while the Flyers have a 32-year-old with 652 NHL games under his belt.
We've seen this before. Being on a PTO doesn't necessarily mean a player's career is over. Take Alex Chiasson. The Oilers forward joined the Washington Capitals for camp just two years ago, later winning a Stanley Cup before earning a contract with Edmonton ahead of last season when he had a breakout year with 22 goals.
The Bottom Line: According to Predators GM David Poile, "90 percent of the PTOs just go away. But every once in a while you get lucky." These tryout contracts come with no risk for the NHL team, but the players who sign them are obviously taking a huge gamble. The longer a player waits to sign, the less salary cap room is available, meaning that the 10 percent of PTOs that do end up as full time gigs are generally one year deals close to the minimum rate.
More on the competition for the third line winger spot on the Flyers…
Battle at Krueger
What's Happening: June's draft was filled with talented players ready to make an immediate impact for the NHL clubs that selected them, and many of these teenagers made their preseason debuts this week. Let's take a look at how a couple of the big names fared…
#1 overall pick Jack Hughes certainly made the most of his first NHL game for the Devils. The 18-year-old scored two goals—one came on the powerplay, while the other was in overtime to propel the Devils to a 4-3 win over the Bruins.
Kaapo Kakko, the second overall pick, debuted on the top line with Artemi Panarin in front of the Madison Square Garden crowd yesterday. The Finnish forward finished the game with four shots on goal and one assist.
Battle at Krueger: Across the state, 18-year-old Dylan Cozens looked to impress new Sabres bench boss Ralph Krueger, who was making his first head coaching appearance since 2013. Much like the herd of buffalo in the famous 'Battle at Kruger' video that went viral, the Sabres swarmed their opponent in defense of their new head coach, outshooting the Penguins 48-17 on their way to a 5-4 overtime victory at Pegula Ice Arena, home of the Penn State Nittany Lions.
Cozens, the seventh overall pick in June's draft, gained his coach's approval despite being held off the score sheet. Krueger told The Buffalo News "He managed it really well…It was an exciting coaching opportunity for me to stand behind somebody with that much skill in their very first game at this level. He's got some exciting years ahead of him."
More Links from the Rink