Bets Are Back
Welcome to the Pregame Skate, a Five Minute Major Upgrade to Your Inbox
💵Bets Are Back: The NHL's announcement detailing the playoff format signaled the restart of sports gambling. The odds-makers at SportsBettingDime.com give the Boston Bruins 8/1 odds to win the Stanley Cup. They're placing odds that the Stanley Cup will not be awarded in 2020 at 3/1 and the over/under date of when the Cup is won as Sept. 3, 2020.
Who's In?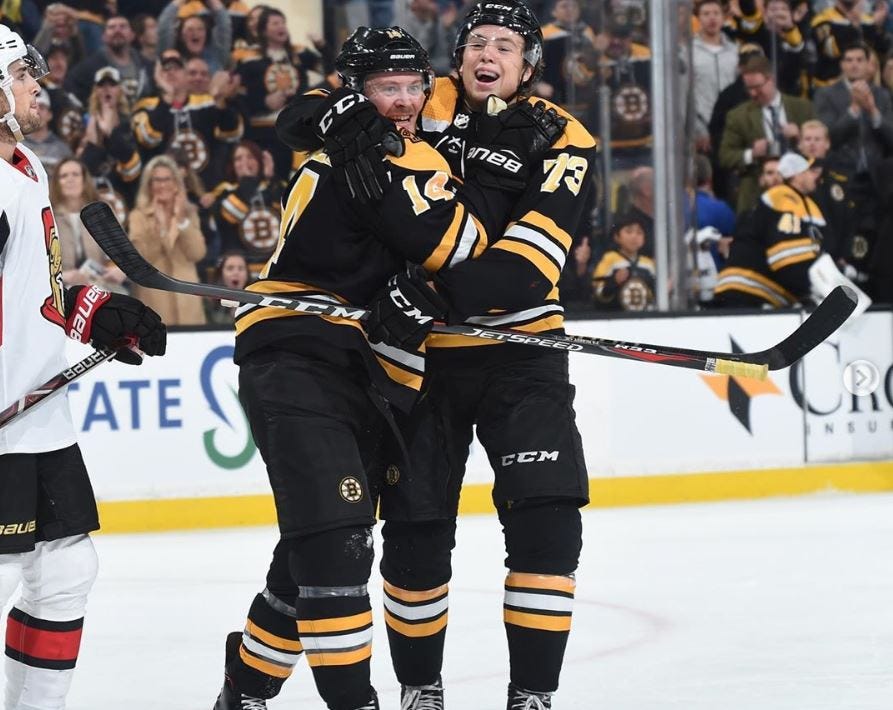 (@nhlbruins)
---
What's Happening: The NHL playoffs are coming to a television screen near you this summer. Probably. The approved 24-team format means 12 teams from each conference will battle in two hub cities for the chance to hoist the Stanley Cup.
Tell Me More: The first round will feature eight five-game qualifying series. The top four teams from each conference (Bruins, Lightning, Capitals, Flyers, Avalanche, Blues, Golden Knights, Stars) receive a bye through this round.
Via NBC Sports, the first round matchups are the following:
East
No. 5 Pittsburgh Penguins vs. No. 12 Montreal Canadiens
No. 6 Carolina Hurricanes vs. No. 11 New York Rangers
No. 7 New York Islanders vs. No. 10 Florida Panthers
No. 8 Toronto Maple Leafs vs. No. 9 Columbus Blue Jackets
West
No. 5 Edmonton Oilers vs. No. 12 Chicago Blackhawks
No. 6 Nashville Predators vs. No. 11 Arizona Coyotes
No. 7 Vancouver Canucks vs. No. 10 Minnesota Wild
No. 8 Calgary Flames vs. No. 9 Winnipeg Jets
One Matchup to Watch, Penguins vs. Canadiens: We mentioned sports betting above, and the Montreal Canadiens have the worst odds of the winning the Stanley Cup (125/1). BUT BUT BUT they do have goaltender Carey Price, who will get a taste of playoff hockey for the first time since 2017. We all know how dangerous a hot goaltender can be in the post season, especially one that has proven to be one of the best in the world.
And There's This: The seven teams that did not qualify for the post season and the eight teams that lose in the first round will enter Phase 1 of the draft lottery, which will take place June 26. The last place Detroit Red Wings have an 18.5% chance of securing the first overall pick.
More Links from the Rink