Big Brother: Season 1
Proud Partner of the PHPA
⚾️Fever Pitch: This week's theme seems to be successful professionals transitioning into the hockey world from another sports arena. Tuesday, we discussed Petr Cech and today it's Ned Colletti, who was hired by the San Jose Sharks as a scout after serving as the GM of the Los Angeles Dodgers from 2005-2014.
🐧Own Goal: The Avalanche were the last undefeated team remaining until last night when Gabriel Landeskog redirected the puck into his own net in overtime. Penguins forward Brandon Tanev was credited with the game winner.
🏛Never a Dull Moment: The St. Louis Blues visited Donald Trump at the White House Tuesday, and things got a little awkward when the POTUS began criticizing Nancy Pelosi right in front of the Stanley Cup champs.
🖊ICYMI: Pregame Skate is now an official partner of the PHPA, the professional hockey players association for the AHL and ECHL. Get the full scoop here.
Credit Where Credit's Due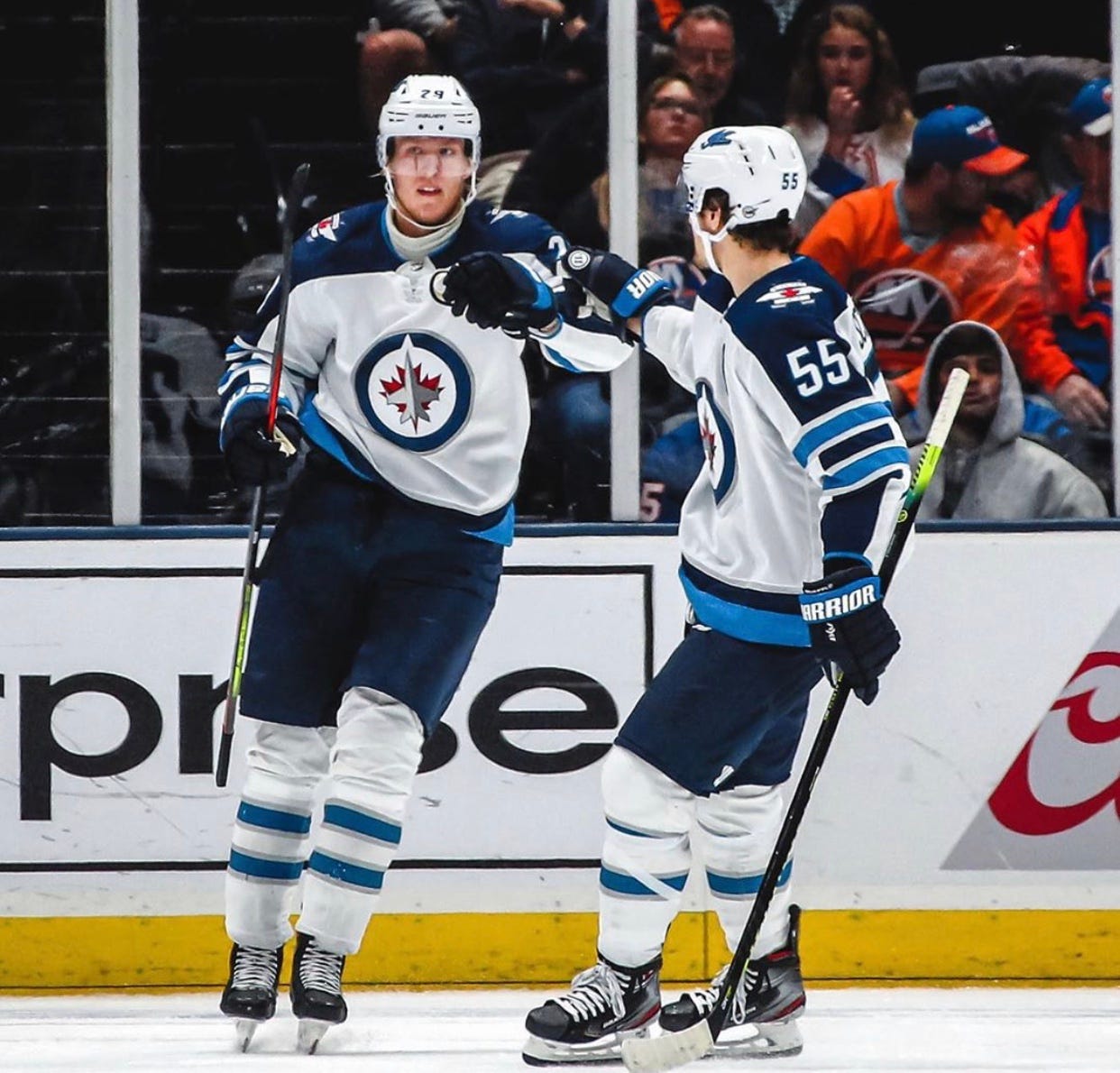 @nhljets
---
What's Happening: Patrik Laine was widely criticized this off-season, and much of this was warranted especially following some snide remarks the Finnish forwards made about his teammates. As we all know, hockey players are a forgiving bunch, and Laine is returning the favor this year by producing.
Tell Me More: Laine has 12 points in just eight games for the Jets, who have been an up and down team to date. In the past, most of those points would be goals, but this year nine of them are assists. Much of his production has come at even strength—usually he's racking up points from the one-timer position on the powerplay.
The Bigger Picture: Things are going well for Laine right now, but remember, this is a player that has the tendency to be pretty streaky. Last year, two goal-scoring droughts (12 and 15 games) resulted in a sub par season, so we will have our eye on his consistency as the season progresses.
In other news, the Jets failed to sellout their arena Tuesday for the first time since moving from Atlanta.
Big Brother: Season 1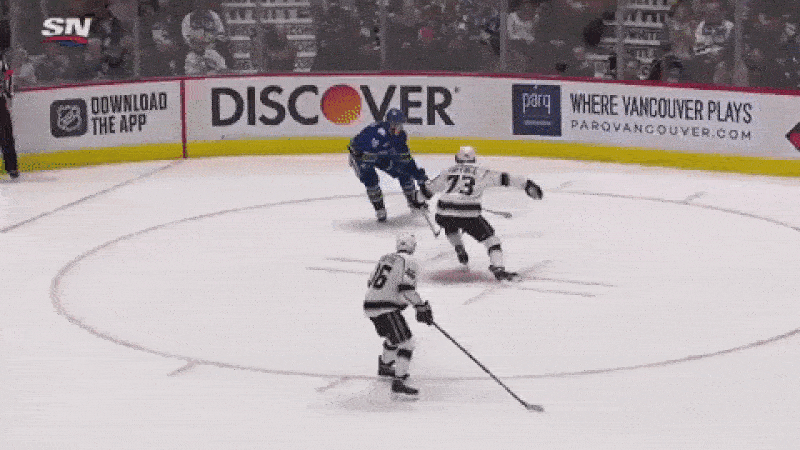 What's Happening: #1 overall pick Jack Hughes is goal-less and the Devils are win-less. In fact, New Jersey is the only team in the NHL without a win, as they are currently at the bottom of the Metropolitan Division with a record of 0-4-2.
In light of this, the Devils next game is of course a big one, but it's even more important given the fact that they play their rival, the Rangers, who happened to have the number two pick in last June's draft. That pick, Kaapo Kakko, has one goal to his name, and it's safe to say that both he and Hughes have been a little underwhelming thus far.
Big Brother: One young player who is impressing his coaching staff right now is Jack's big brother Quinn, who signed with the Vancouver Canucks late last year after spending two seasons at the University of Michigan. The elder Hughes, a defenseman, is known for his offensive abilities and already has three points in five games this season.
Even more impressive is the 20-year-old's ability to play big minutes against top opponents. Hughes' game against Edmonton may have been the most telling. Over half of his even strength minutes were against Connor McDavid, and he proved to be up to the task, surrendering only one goal to the Art Ross winner that was really the result of a teammate's turnover. Tuesday night, Hughes played 19:35 against the Red Wings, which was good enough for third on the Canucks behind Tyler Myers and Alex Edler who played a whopping 24:06 and 25:00 respectively.
Weigh In: Is Quinn more "NHL ready" than Jack because of the two years he spent at Michigan? Comment👆
Dig Deeper: Daniel Wagner, Vancouver Courier
One Game to Watch: Rangers vs. Devils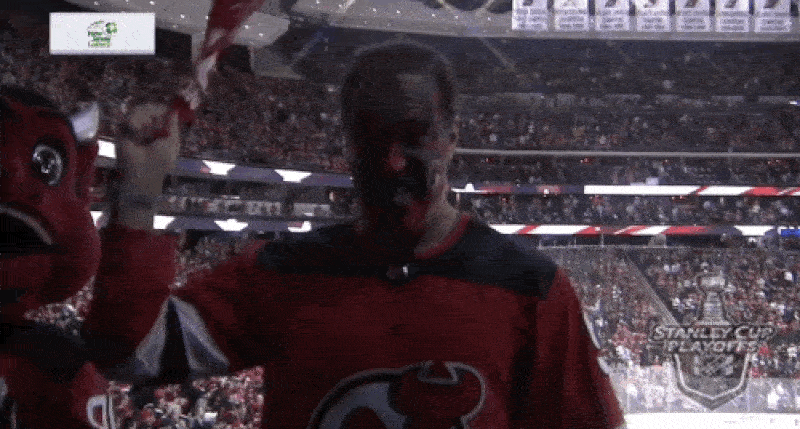 When: Thursday, October 16th @ 7 p.m. EST
Watch: NBCSN
The Matchup: As we mentioned above, tonight's rivalry game is huge. Devils coach John Hynes is in desperate need of a win, as he could be in danger of being the first head coach fired if his squad continues this downhill spiral. The Rangers forwards have shown promise early, although head coach David Quinn is still fiddling with his line combinations. We think the Devils put in the type of gritty performance that's to be expected of a John Hynes coached team and earn their first win of the year.
Players to Watch: Kaapo Kakko, Artemi Panarin, Jack Hughes, Kevin Rooney
More Links from the Rink