Black Friday Battle in the Bean
Welcome to the Pregame Skate, a Five Minute Major Upgrade to Your Inbox
Hey everyone - we hope you had a wonderful Thanksgiving. We wanted to take the time to thank all the subscribers who tuned in for our live conference call with NHL player agent Steve Reich on Monday. We will have the recording of the call available in the next week. If you have some extra time over the holiday weekend, give one of our previous live calls a listen. Full Archive:
---
Black Friday Battle in the Bean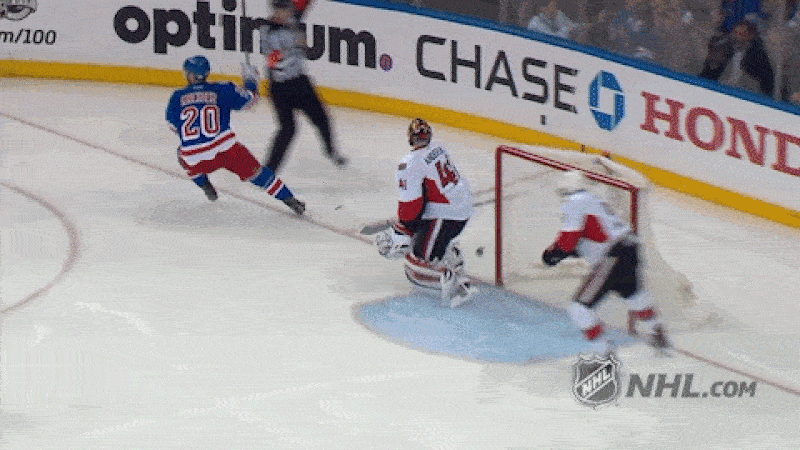 What's Happening: Thanksgiving Thursday might be for football, but Black Friday is for hockey, as the Rangers look to upset the Bruins in Bean Town. Here's a look at the two teams ahead of the 1:00 p.m. EST matchup later this afternoon on NBC.
Comeback Kids: The Rangers followed up their impressive four goal comeback last Saturday against the Canadiens with another late rally on Monday vs. the Wild. Chris Kreider tied the game with less than three minutes to go before Tony DeAngelo won it in overtime, spoiling Mats Zuccarello's return to Madison Square Garden. The Rangers are on a three game winning streak after Wednesday's victory over the Hurricanes.
Speaking of Kreider, the Rangers forward finds himself in the same position as Zuccarello was this time last year—a veteran in limbo during the final year of his contract. Kreider has been tight-lipped regarding the situation, telling the New York Post, "I've been around long enough to understand that there is a hockey component to this and there is a business component to this and there is no value in combining them. I understand the interest and the question, but I don't think it's useful to talk about it." If the 29-year-old does not re-sign with the Rangers, he will become an unrestricted free agent for the first time in his career on July 1st.
Now to the Bruins, who played back-to-back games on Tuesday and Wednesday. David Pastrnak netted his sixth career hat trick in a 8-1 blowout win over the Canadiens on Tuesday before the B's defeated the Senators on Wednesday for their fifth straight victory.
Two Bruins will have a little extra jump after signing extensions to keep them in Boston for the foreseeable future. Charlie Coyle will be sticking around for the next six years, and Chris Wagner will earn $1.35 million for the next three years.
Check out the Bruins alternate jerseys for the 'Thanksgiving Showdown.'
More Links from the Rink
---