Bubble Wrap
Welcome to the Pregame Skate, a Five Minute Major Upgrade to Your Inbox
Bubble Wrap
What's Happening: For the second time in franchise history, the Tampa Bay Lightning are Stanley Cup champions. After 130 games and 59 days, that's a wrap on the 2020 NHL playoff bubble.
Tell Me More: The Conn Smythe Trophy awarded to the playoff's MVP went to Lightning defenseman Victor Hedman, who was a beast throughout the playoffs. Brayden Point was a close runner-up, finishing the post season with 14 goals and 33 points in just 23 games.
Digging Deeper: Goaltender Andrei Vasilevskiy wasn't tested early in Game #6, but he came up big when the Lightning needed him, securing the shutout. More than just his saves, the Russian netminder was sharp handling the puck. This allowed the Lightning to have clean breakouts all night. Last night and really throughout the series, Tampa Bay proved they were the better team, dominating the Stars for large parts of each of the six games.
Zoom Out: The Lightning are the first team to secure a league championship post pandemic. With zero positive COVID-19 cases throughout the entire playoffs, it's clear that the NHL's abbreviated post season was a success from a safety standpoint. For fans, the play on the ice and quality of the broadcast made these last 59 days everything we could have hoped for.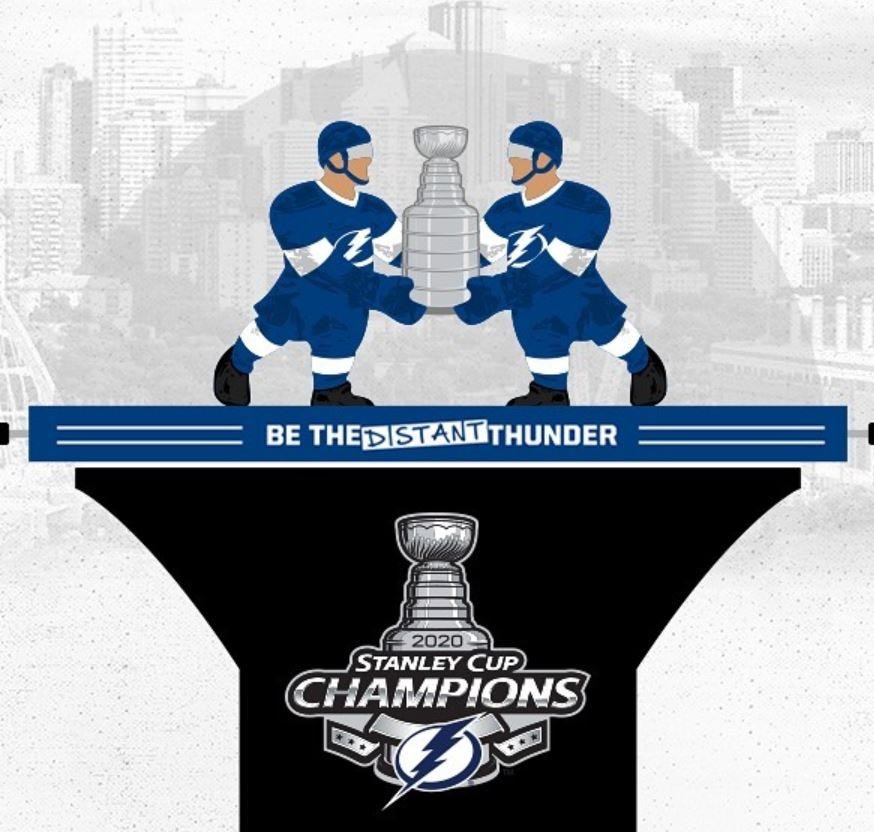 (@tblightning) Tampa Bay last won the Stanley Cup in 2004.
---
The Bigger Picture: Stephen Whyno from the Associated Press reports that despite its success, the bubble will not be back in 2021. "The league and Players' Association will meet within the next two weeks to discuss the many possibilities of what the 2020-21 season could look like, but there's no desire to stage it entirely within quarantined bubbles."
Quoted: NHLPA executive director Don Fehr told the AP Sunday, "Nobody is going to do that for four months or six months or something like that. Whether we could create some protected environments that people would be tested and they'd be clean when they came in and lasted for some substantially shorter period of time with people cycling in and out is one of the things I suspect we will examine."
Soooo… the long and short of it is we have no clue when next season will start or what it will look like. For now, let's just be thankful for the incredibly high level of play we witnessed the last two months.
Programming Note: We'll be off next week before we come back to detail the NHL draft. The 2019-2020 NHL season was filled with stories and events that will impact the game for generations, and we plan to detail this monumental year — more on that in the coming weeks.
More Links from the Rink