Hockey in Kenya
Welcome to the Pregame Skate, a Five Minute Major Upgrade to Your Inbox
🏒Some NHL players are nervous about the league's plans to resume play this summer. Keep reading…
Hockey in Kenya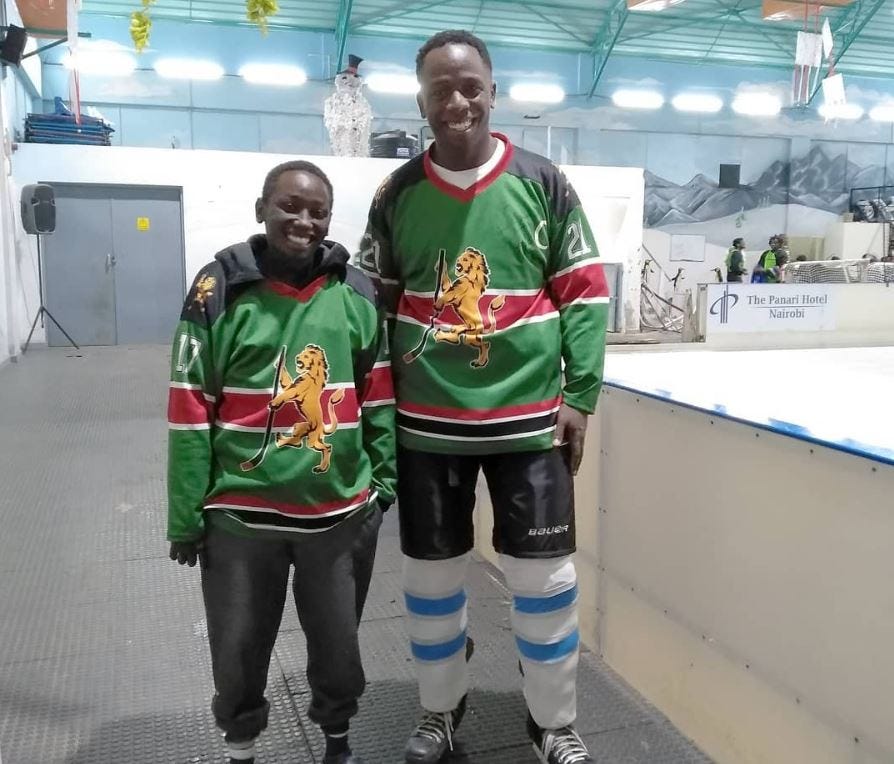 (@kenyaicehockey)
---
What's Happening: The Kenya Ice Lions, who practice out of a small rink inside Nairobi's Panari Hotel, are getting closer to receiving membership to the International Ice Hockey Federation. If accepted, they will join Algeria, Morocco and South Africa as the only IIHF members on the continent.
Tell Me More: The team rose to fame following this video with Sidney Crosby and Nathan MacKinnon and are continuing to build their program.
NHL.com's William Douglas writes "Ice Lions officials are in the process of forming the Kenya Federation of Ice Sports, a body that would be recognized by the Kenyan government to develop hockey, speedskating and figure skating. The federation would have the authority to apply for IIHF affiliate status for Kenya."
The Bigger Picture: Ice Lions' general manager and coach Tim Colby says his players consistently watch the NHL and are enjoying the extra support they're getting from groups like North Park Hockey in New York, who donated $10,000 for a new locker room. "The Kenyan hockey program has about 24 adults -- including one woman -- and 25 youth players … those numbers could grow if players from a vibrant roller hockey community in Nairobi make the transition to ice."
Dig Deeper: NHL.com, William Douglas
3 Cups in 13 Years
What's Happening: The Chicago Blackhawks fired three-time Stanley Cup champion president and CEO John McDonough earlier this week.
Tell Me More: ESPN's Ken Campbell writes that this might not be the last move the Blackhawks make.
"Assuming the decision was based solely on the hockey and business aspects of McDonough's performance, it was a shocker. And it also brings into question whether or not anyone in this organization is safe right now. Certainly Stan Bowman, who has been the man primarily responsible for both the overwhelming success and precipitous fall of the Blackhawks on the ice, has to be looking over his shoulder at the moment."
The Bigger Picture: 43-year-old Daniel Wirtz, the son of Blackhawks chairman Rocky Wirtz, has been named interim president of the team. If Daniel takes over, the move to get rid of the president who brought the Blackhawks three Stanley Cups in 13 years would make a little more sense.
More Links from the Rink
The NHL is selling licensed face masks with designs for each of the league's 31 teams.

Which NHL teams have been most affected by the coronavirus?

Oskar Lindbolm is almost finished with his cancer treatments, meaning he could return when the NHL season resumes.