I Actually Miss the Bus
Coming to Grips with Retirement
📝Editor's Note: The coronavirus pandemic has impacted the lives of so many, and it's worth noting that anyone working in or covering sports should feel grateful. Still, our industry has not been immune to the pandemic.
At the onset, I made the decision to retire from professional hockey after seven years of traveling the country on a bus to play the game I love. Below is a passage written in the throes of the quarantine, as I began to contemplate life without hockey.
I Actually Miss the Bus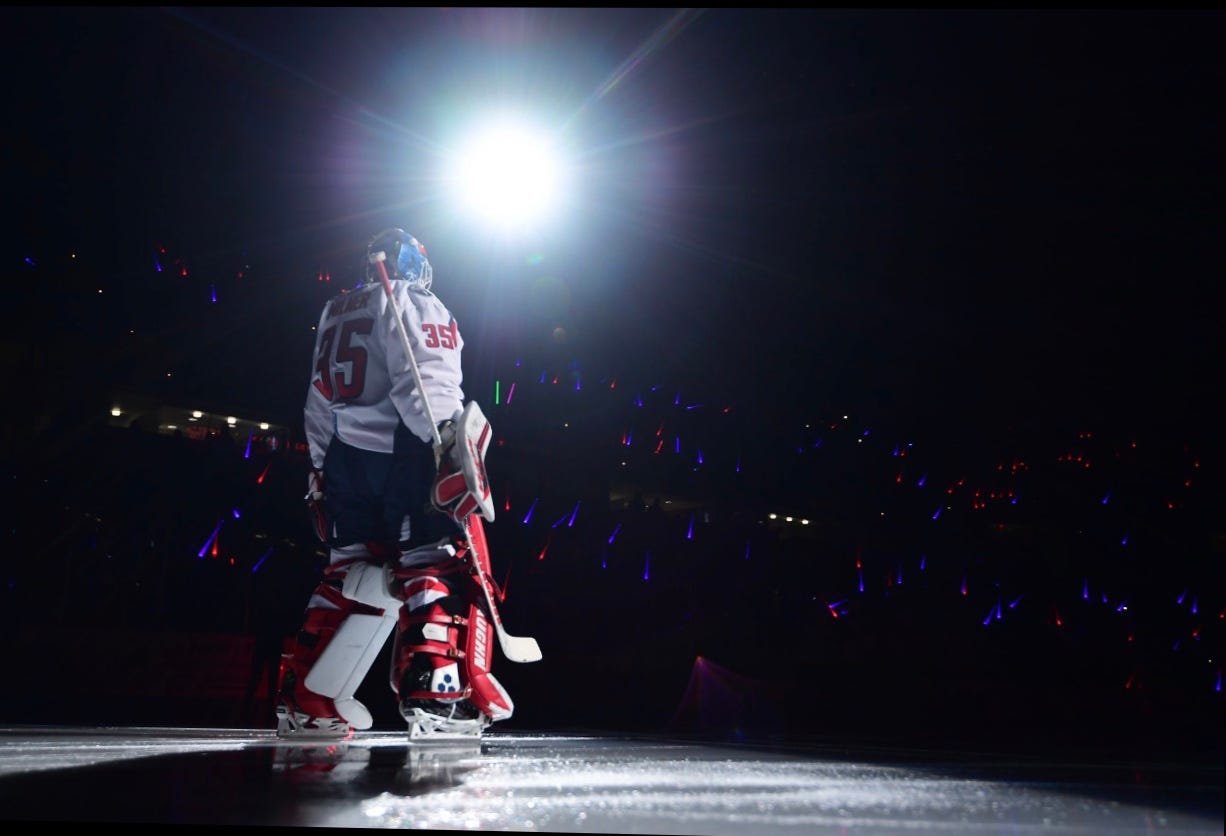 March 11th, 2020 — the last time I will ever suit up for a professional hockey game. Like many other athletes around the world, I had no idea this would be my last chance to play the game that has consumed my life since I was five years old. With news spreading about COVID-19, I'd like to think I appreciated that 2-1 loss at the Amway Center in Orlando, Florida just a little more than I normally would have. I still think about some of the saves I made that night as I lay sleepless in bed after another day at home in my sweatpants. 
My name is Parker Milner. I'm 29 years old, and I graduated from Boston College in 2013. I wouldn't say I was arrogant at the time, but the thought of playing in the ECHL never crossed my mind — in fact, a part of me believed I had a shot to play in the NHL. Seven years and 250 or so ECHL starts later, I found myself enjoying (almost) every minute of what I knew would be my last year in "The Cheese Toast." 
One thing that I've learned from this social distancing period is that we are forced to face our feelings in the absence of distractions. Admittedly, this has been difficult for me at a time when I feel like I'm losing my identity. In fact, I'm just now coming to grips with the fact that I do love identifying as a professional hockey player after years of convincing myself that the sport didn't define me. 
I've always worn the contrarian approach I took to professional hockey as a badge of honor. I rarely took pre-game naps, ate pasta before games, or drank Bud Light after (I would usually opt for a fancy local craft beer instead). You could find me in a yoga studio in the off-season as opposed to the gym, and I held a second job for the last three years of my career. Basically, I'm a weird goalie and proud of it. But once I hit the ice, I would shift into this altered version of myself that I cannot recreate in any other part of life. I truly don't even know how to describe that feeling, but I could almost always bring it out of myself under any circumstance. It's a feeling I've missed more than I ever imagined I would in the 26 days since my career ended. 
From the moment I started playing hockey back in 1995, my family has been by my side. I'll never forget the annual two week trip to Buffalo, New York for Mitch Korn's summer goalie camp with my mom and two little sisters, who would practice ballet in the lobby of the cold rink all day while their chubby older brother learned how to do a butterfly. Once I started playing travel hockey, my dad would drive me all over the Midwest — I would saddle up in the luxurious back seat of his 2000 BMW seven series with a friend playing Playstation 2 while he drove us from Pittsburgh to Detroit, Chicago, or Toronto. One week before the cancellation of the ECHL's season, my dad flew out to Boise, Idaho to spend the week watching me play. That last father-son trip is more than just a full circle moment, it was one last gift from the game I've loved my entire life. 
Hockey will always be a part of who I am, especially as I continue to write for Pregame Skate, but my life just feels so foreign right now as I come to grips with the fact that I won't put on a South Carolina Stingrays jersey ever again. Another thought occurred to me the other day — I actually miss the bus. I know I am one of the lucky ones, and I'm constantly reminded of that as I read about the daily COVID-19 horror stories from around the world. I'm so thankful for my life, but I'm giving myself permission to miss hockey right now. I think that's okay. 
Thank you to my family, friends, girlfriend, Boston College, the South Carolina Stingrays, the city of Charleston, and everyone else who helped make the last 25 years of hockey a dream come true.