I'm Puttin' This Town in My Rearview
Welcome to the Pregame Skate, a Five Minute Major Upgrade to Your Inbox
🧩Devils Draft Day: GM Ray Shero is starting to put the pieces together for next year's squad after trading for PK Subban on Day #2 of the draft.
📡Call Radar: Our Pride Month call with Kurtis Gabriel is this Saturday at 12 pm. Hit the comment button above to send in any questions.
2018-2019 Season in Review
What's Happening: We're putting the 2018-2019 NHL season in our rearview but first, let's reflect on what was yet another thrilling year of hockey. Below, we recap some of the top storylines from the year before providing our take on what transpired.
Tampa's Tumble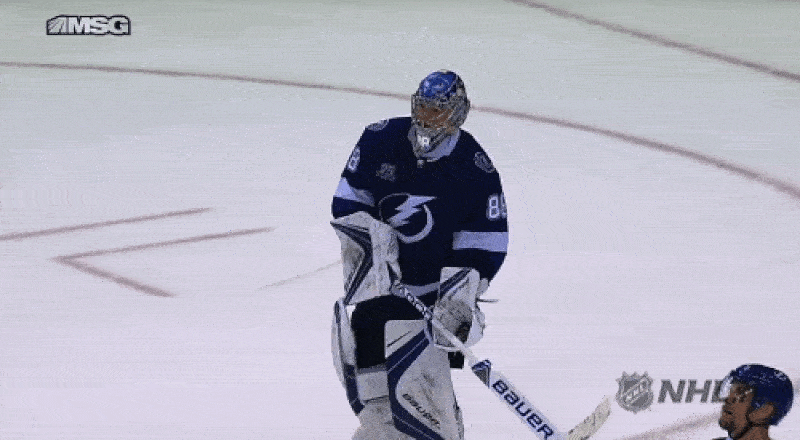 The Tampa Bay Lightning had one of the best regular seasons in recent memory, finishing with 62 wins and 128 points—which was 21 more than the next best team in the NHL. This impressive run came to a quick halt in the post season however—the Blue Jackets overcame a 3-0 deficit in Game #1, propelling them to a 4-0 series victory. This series proved once again that anything can happen in the playoffs.
Summer of Ovie
Summer 2018 was filled with videos of Alex Ovechkin celebrating the Capitals Stanley Cup win, but the captain was ready to go when the puck dropped on the new season in October. Ovie led the NHL in goals with 51, and although the Capitals lost a heartbreaking first round playoff series to the surging Hurricanes, he should be given a lot of credit for how he showed up this year.
Shark Bite
The officiating in the playoffs was widely criticized after several questionable calls like this five minute major on Vegas' Cody Eakin in Game #7 of their first round series against the Sharks. This penalty led to four straight Sharks powerplay goals, sending them to the second round. Their officiating luck continued in their series against the Blues when a missed hand pass call led to an Erik Karlsson overtime goal in Game #3. These two scenarios and overall streaky play basically sums up the Sharks playoff run, although fans should feel good about next season after Karlsson signed a long term deal to keep him in San Jose.
Carter Showed Hart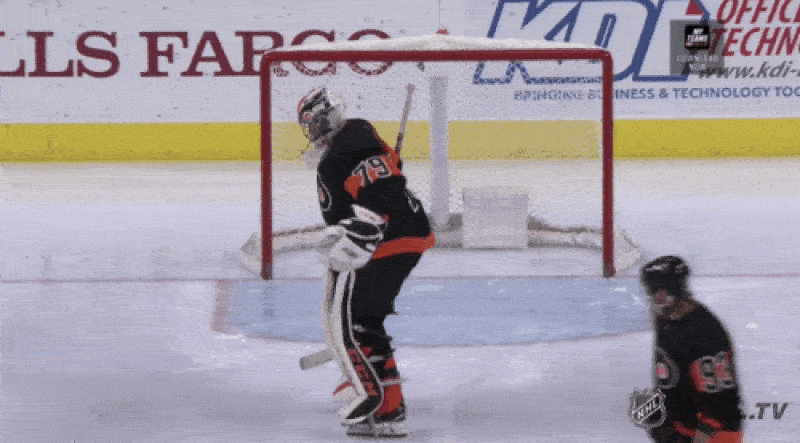 The Philadelphia Flyers had quite a few goaltenders suit up for them this season—they even set a record—but they finally found one who might be able to lead them in the future, which could be bright after they signed Kevin Hayes to a long term deal last week. Hart won eight straight starts from January 14th to February 9th, proving that he could handle big minutes. The Flyers will need him to step up consistently next season.
Edmonton's Dynamic Duo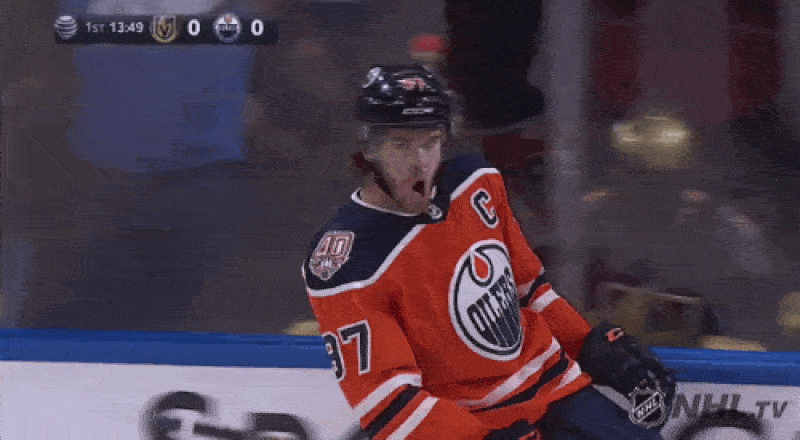 The Oilers were not a successful team this year, missing the playoffs yet again, but their dynamic scoring duo of Connor McDavid and Leon Draisaitl definitely kept fans entertained. McDavid scored a career high 116 points—he now has 372 in just 287 games—and Draisaitl hit the 50 goal mark. The German born forward became the first player to record 50 goals and 50 assists in the same season since Evgeni Malkin did it in 2011-2012. McDavid recorded a point on over half of his team's goals, eluding to their lack of production from other players.
Dallas' 1-2 Punch
Ben Bishop led the NHL in save percentage (.934) and goals against average (1.98), leading to his second place finish in the voting for the Vezina Trophy. The 6'7" giant was lights out for the majority of the season, but so was backup Anton Khudobin, who finished with a .923 save percentage. The Russian's 41 starts allowed Bishop to stay fresh; key for a goaltender who has been injury-prone throughout his career. Dallas allowed the second fewest goals in the regular season thanks to this duo, highlighting the importance of having two solid goaltenders in today's NHL.
Robin Lehner's Comeback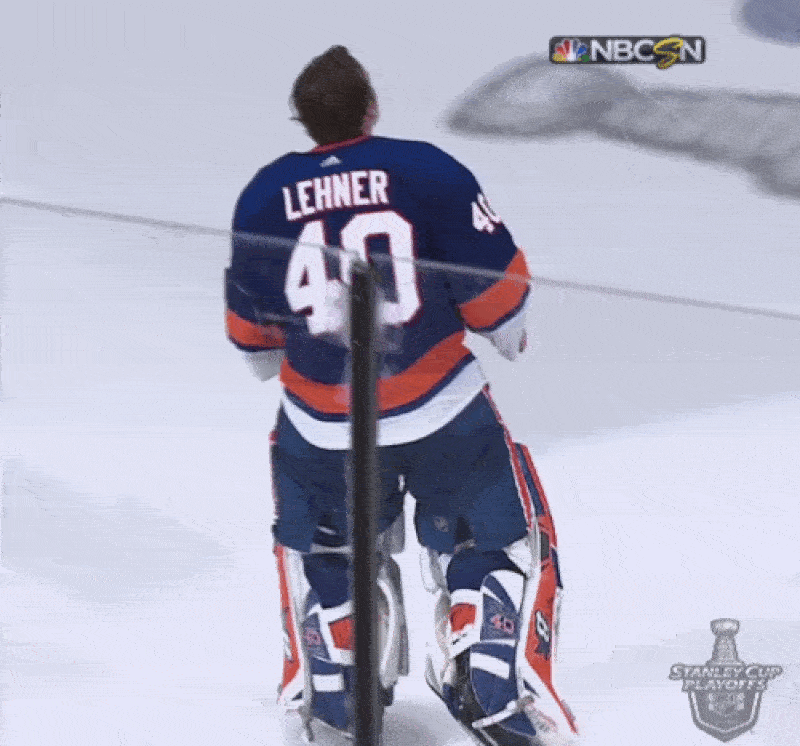 The comeback story of the year belonged to Robin Lehner, who overcame substance abuse and a bipolar diagnosis to lead the way for an Islanders team that gave up the fewest goals in the league. They followed up an impressive regular season with a sweep of the Penguins, before those same Hurricanes knocked them out of the playoffs.
Storm Surge
Speaking of Carolina: The Hurricanes made a name for themselves this year with their "Storm Surge" celebrations. Don Cherry called them a "bunch of jerks," but the post game shenanigans allowed the Canes to recapture a fan base that would be key in the playoffs. Raleigh was rocking in their first round series where they defeated the defending champion Capitals, and they rode the momentum to a sweep of the Islanders. The future is bright in Carolina—they already have a young group of stars and will likely add some more talent from their Calder Cup winning AHL affiliate, the Charlotte Checkers.
More Links from the Rink