Jet Setters
Welcome to the Pregame Skate, a Five Minute Major Upgrade to Your Inbox
🌵Clayton's Killer Contract: The Arizona Coyotes signed Clayton Keller to an eight year extension yesterday, earning him $7.15 million annually. Keller led the Yotes in points last year with 47.
🧢Tip of the hat to Niklas Kronwall who announced his retirement after 15 years in the NHL, all with the Red Wings. The Swedish defender was known for his heavy hits (like this) and he leaves the NHL just 47 games shy of the 1,000 mark.
☎️ Thanks to all the subscribers who tuned in last night for our LIVE conference call with Penguins defenseman Brian Dumoulin—we will send out the recording of the call in the newsletter next week.
The Other Olcyzk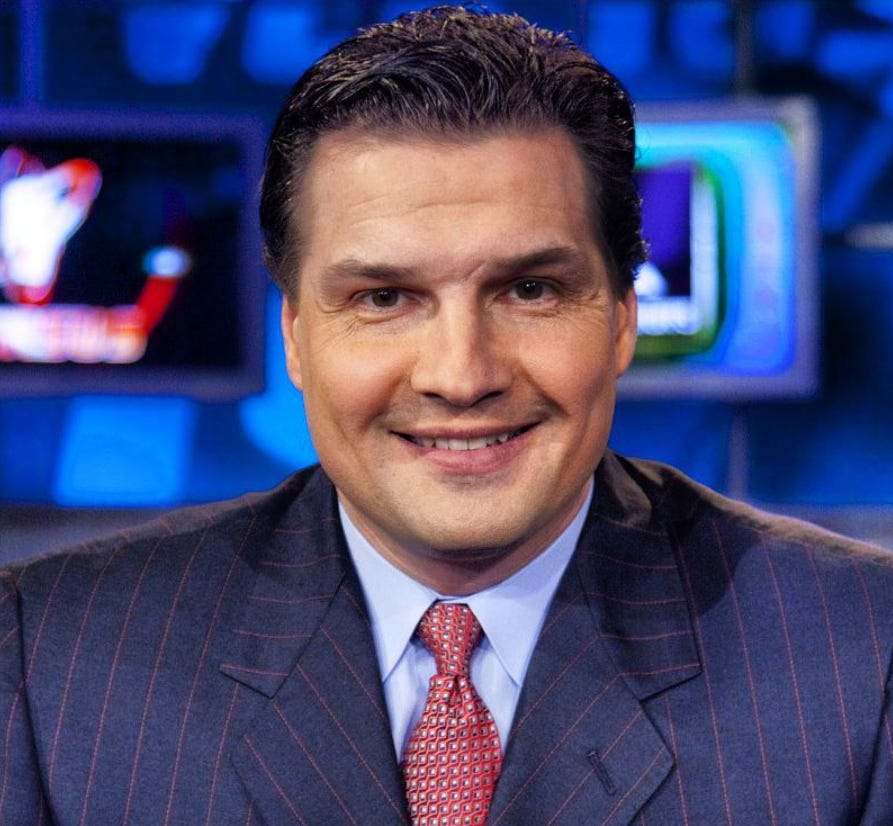 (hockeyexplained_) NHL Seattle's new assistant GM is the younger brother of NBC Sports analyst Eddie Olcyzk
---
What's Happening: NHL Seattle added an assistant general manager Tuesday, announcing the hiring of former Oilers assistant GM Ricky Olcyzk. The 49 year old spent time in the front office under NHL Seattle GM Ron Francis in Carolina prior to his latest role as a scout for the Maples Leafs. 
Tell Me More: Francis played in Pittsburgh in the '90s with Ricky's older brother Eddie (who you probably recognize from NBC Sports), so the two have known each other on a personal level for quite awhile. Prior to joining the front office in Edmonton, Olcyzk captained Brown University before heading to Cornell to earn a law degree.
Timing is Everything: Olcyzk spent time working for the NHLPA after passing the bar, experience that should make him an invaluable resource in negotiations with the players. This should be a hot button issue with the impending expiration of the current collective bargaining agreement. He also has experience managing the salary cap, which will be key for an expansion team building an entire roster from scratch.
The Bigger Picture: Ron Francis has now made just three hires, but he plans to ramp this up in the next month. Ideally, he would like to add more scouts and analytics specialists—if you read Tuesday's edition of Pregame Skate, you know just how important this could be moving forward.
Dig Deeper: Geoff Baker, The Seattle Times
Jet Setters 
What's Happening: The Winnipeg Jets are a team that has long been considered on the cusp of a breakthrough, as veterans like Blake Wheeler and Mark Scheifele look to lead a talented young roster. But after an inactive off season on the signing front, general manager Kevin Cheveldayoff has some work to do if he hopes to retain this young core group that has insiders so excited. 
Seven: That's how many restricted free agents remain unsigned in Winnipeg (Patrik Laine, Kyle Connor, Andrew Copp, Nathan Beaulieu, Joe Morrow, Laurent Brossoit and Eric Comrie). Despite a 20 point dip in production last season, Laine remains a top priority for Cheveldayoff as we approach the start of the preseason. 
Tell Me More: Laine has hinted to reporters that it's doubtful he will be present for the start of training camp, and there have even been some trade talks according to multiple sources. The Finnish forward has tremendous upside, and his departure would be devastating given the fact that the Jets already lost Kevin Hayes to free agency before they were forced to trade the rights of Jacob Trouba to the Rangers. 
The Bigger Picture: We've documented the highly competitive Central Division, which includes mainstays like the Nashville Predators and up-and-comers like the Dallas Stars and defending champion St. Louis Blues. The Jets will need these players to sign if they hope to compete this season. 
The Even Bigger Picture: Jets fans have reason to be concerned, as it is rare to have this many high profile restricted free agents unsigned in September. The lack of urgency is shocking, and the current situation leads us to believe there could be a mass exodus out of Winnipeg once these players become unrestricted free agents down the road. 
Dig Deeper: Travis Yost, TSN
More Links from the Rink