Let's See What $60 Million Can Do
Welcome to the Pregame Skate, a Five Minute Major Upgrade to Your Inbox
🥼5,000 Masks: Buffalo Sabres forwards Jack Eichel and Jeff Skinner are making big donations to help the fight against COVID-19. Skinner is donating $53,000, while Eichel is partnering with Bauer to donate 5,000 protective shields to Buffalo area hospitals.
🖊Stale Coverage: You know hockey coverage is getting stale when writers are asking if Connor McDavid is an incomplete player. Keep reading…
Let's See What $60 Million Can Do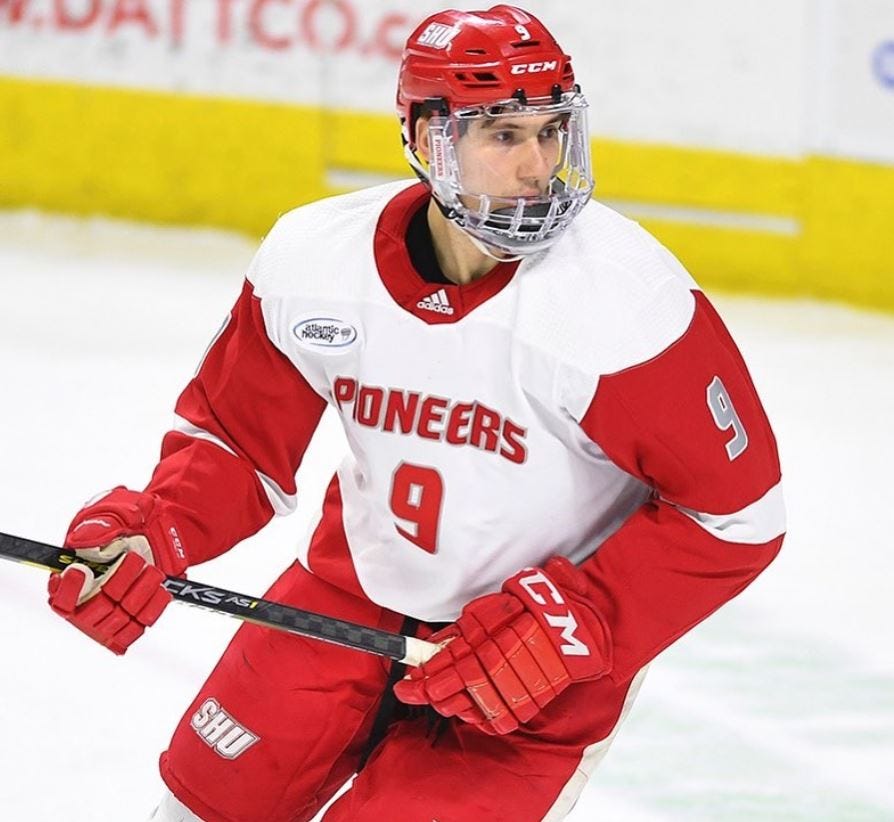 (sacredheartuniversity) This year's captain, Jason Cotton, signed an NHL contract with the Carolina Hurricanes.
---
What's Happening: Sacred Heart is a Division One hockey perennial bottom feeder, but that could all change soon writes Dave Caldwell. "The university is building a $60 million, 4,000-seat arena set to open in 2022 for its men's and women's teams in an effort to step into the ranks of college hockey's most competitive programs."
Tell Me More: The program's transition is being led by a familiar name, Bobby Valentine. "The former manager of the Mets and the Boston Red Sox, Valentine is still energetic at 69 years old and is driving the growth of the university's facilities, with the hockey arena set to be the final jewel in the process."
Background: "Valentine grew up in Stamford, just a 25-mile hop down the Merritt Parkway. But he had no idea where the school was until he was contacted about becoming its athletic director in 2013. Since the inception of the program in 1993, the Sacred Heart men have played at the 1,000-seat Milford Ice Pavilion, on the other side of Bridgeport."
The Bigger Picture:  It may take a couple of years, but this new arena could help Sacred Heart compete for top recruits as the college continues to grow. "Sacred Heart's student population has swelled by more than 50 percent in the last 10 years to more than 5,100 undergraduates, and the university's property has more than 300 acres since the 2016 acquisition of the 66-acre former General Electric corporate headquarters."
Dig Deeper: Dave Caldwell, The New York Times
The Results Are In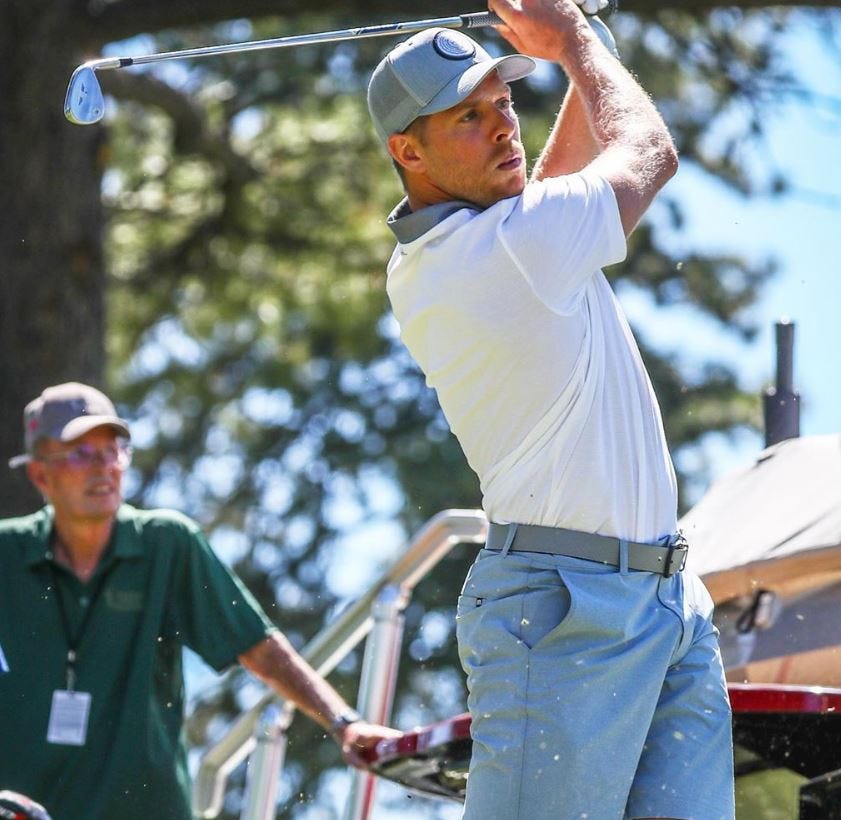 (@jpav8)
---
What's Happening: The results from the NHL's annual survey featuring 588 current players are in. According to ESPN, "Pittsburgh Penguins star Sidney Crosby was named the NHL's most complete player, while Boston Bruins forward Brad Marchand earned both best and worst trash-talker honors in the 2019-20 NHL Players Association poll released Tuesday."
More Winners: "Victor Hedman of the Tampa Bay Lightning (37.8%) captured best defenseman over Washington Capitals defender John Carlson (21.4%), and Montreal Canadiens goalie Carey Price was named top goaltender for the third straight poll with 41.7% of the vote.
Some Superlatives: Florida Panthers defenseman Keith Yandle was named funniest player (18%) for the second straight season, and Canadiens forward Tomas "Tuna" Tatar earned best nickname (8.1%) for the second straight season. Dallas Stars forward Joe Pavelski (16%) was named top golfer.
More Links from the Rink