Like a Fine Wine
Welcome to the Pregame Skate, a Five Minute Major Upgrade to Your Inbox
🥇 Pass the Torch: Ahead of the 2022 Olympics in Beijing, hockey is quickly gaining popularity in China, a country that is all basketball all the time. There are currently 400 ice rinks in China.
🔈 Call Radar: Don't forget about our fifth LIVE conference call with Andy Miele tomorrow at 6 p.m. EST. Our topic? What it's like to play in the top four leagues in the world as a smaller skilled forward. Have questions? Tap the comment button above and we'll see you tomorrow.
Like a Fine Wine
What's Happening: The cream of the free agent crop was scooped up on July 1st, but there are still some hidden gems on the market. Some of older players out there have gotten better with age and could be solid additions to teams looking to build their veteran locker room presence.
Tell Me More: Justin Williams once again proved his ability to lead last year when he helped the youthful Canes surpass everybody's expectations. The 37-year-old is still deciding whether or not he will play next year—if he does, there's a good chance the Hurricanes will retain their captain.
Other Older Options: Brian Boyle, who the Predators acquired for a second round pick in February, is on the market again as of July 1st and could provide a reliable defensive presence for a team looking for a fourth line center. On the other end of the spectrum, Thomas Vanek could potentially offer some production offensively but would be most effective on the power play.
One More Thing: Zdeno Chara officially became the oldest player in the NHL following Matt Cullen's retirement. In honor of this achievement, the 42-year-old posted this epic picture on Instagram.
Dig Deeper: James O'Brian, NBC Sports
Window Dressing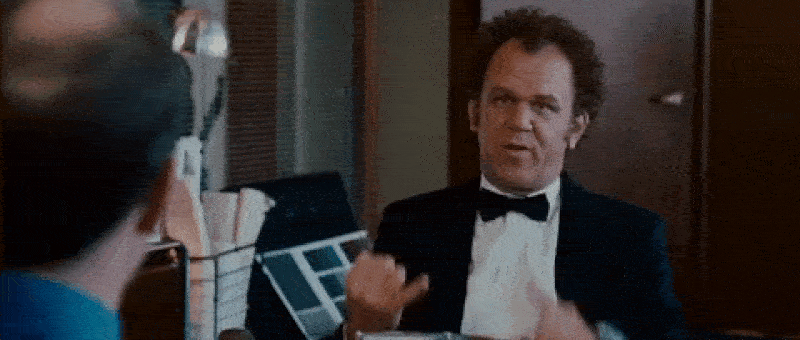 What's Happening: The free agent process changed in 2014 when the NHL added a window where GMs could speak with free agents ahead of July 1st before these players were officially on the market. This time period, which begins after the draft, was a full eight days this year, allowing the general managers to wine and dine the players they had in their sights.
Tell Me More: Artemi Panarin didn't necessarily see himself signing with the Rangers, but the extra time with John Davidson, who he knew from Columbus, made his decision to move to New York a little easier. Panthers GM Dale Tallon was able to highlight the off ice lifestyle in Miami to his advantage, using the extra time to show Sergei Bobrovsky, Anton Stralman, and Brett Connolly what to expect in South Beach.
One of the more surprising free agent decisions was made by goaltender Robin Lehner, and it's not a coincidence that he chose to sign with the Blackhawks shortly after learning the Islanders were courting Semyon Varlamov. The Stars were also able to use the window to show two veterans, Joe Pavelski and Corey Perry, around their facilities.
The Bottom Line: This might seem like a little thing, but in reality this small change has helped GMs spend way less on free agents. Previously, the time crunch led to players getting overpaid on July 1st (anybody remember Deryk Engelland's contract in 2014?).
Dig Deeper: Stephen Whyno, AP News
Binnington Had Himself a Week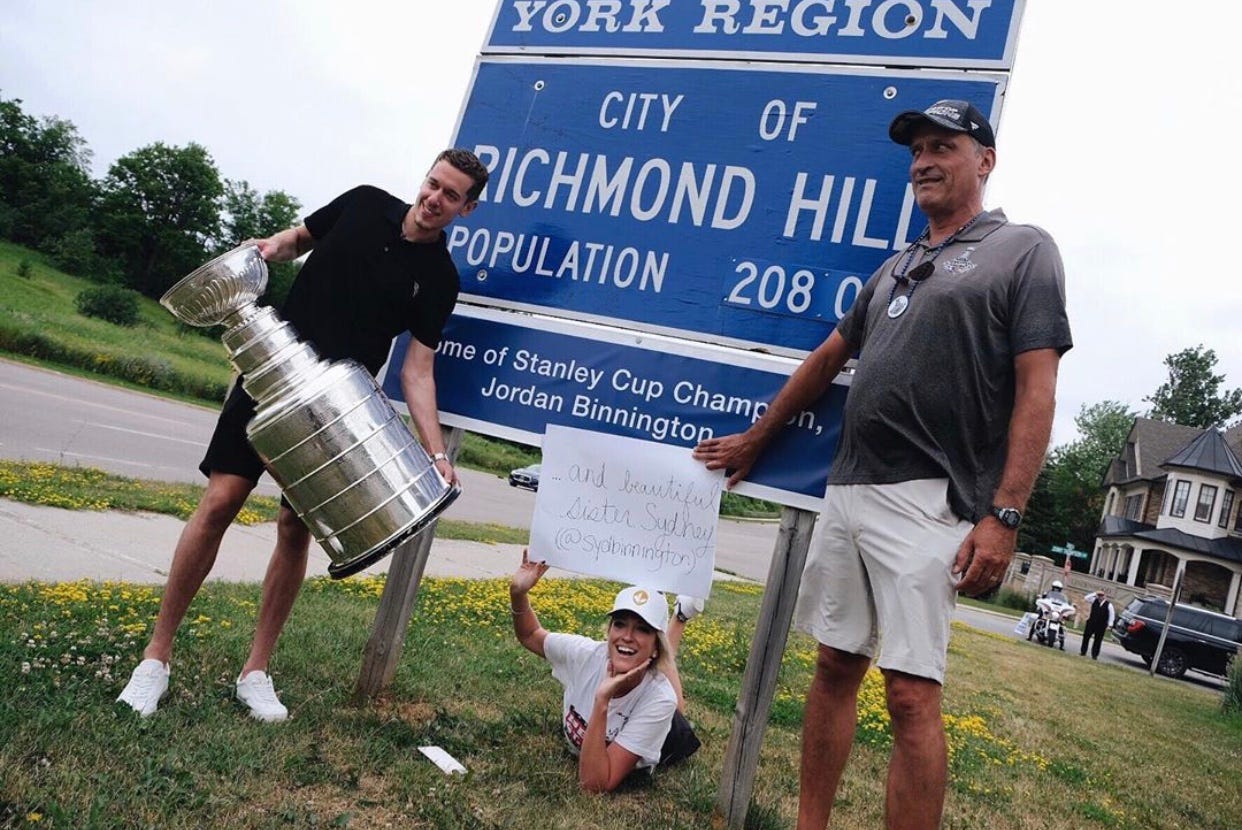 (@sydbinnington)
---
What's Happening: Jordan Binnington had a pretty solid week, starting with the ESPY awards in Los Angeles on Wednesday. He turned 26 on Thursday before spending Friday with the Stanley Cup in his hometown of Richmond Hill, Ontario (fun fact: Connor McDavid is also from Richmond Hill). Saturday, the Blues netminder inked a fresh deal with the Blues, keeping him in St. Louis for at least the next two years.
Tell Me More: Binnington's annual salary of $4.4 million will be a significant raise from the $650,000 he made last season. The Blues and Binnington avoided an arbitration hearing by reaching an agreement over the weekend.
Others, however, are headed towards arbitration. Last week we detailed the Jacob Trouba situation in New York—his arbitration hearing is on July 25th. Calgary forward Sam Bennett hopes to get a raise at his hearing on July 29th, and Will Butcher's monetary fate for next season will be decided on August 2nd.
Dig Deeper: Tom Timmermann, St. Louis Post-Dispatch
More Links from the Rink