Attention Please
Welcome to the Pregame Skate, a Five Minute Major Upgrade to Your Inbox
🎺Blues Blockbuster Trade: In a shocking move, the defending Stanley Cup champions traded for Justin Faulk Tuesday, signing the former Canes defenseman to a seven-year extension worth $45.5 million.
🔥Another Domino fell Wednesday when the Flames signed Matthew Tkachuk to a three-year bridge deal worth $21 million. Which RFA will come next—Laine, Connor, or Rantanen? Hit the comment button and let us know what you think.
👖Dropped Drawers: Leafs forward Auston Matthews is facing disorderly conduct charges stemming from an incident that occurred early in the offseason.
The Attention Economy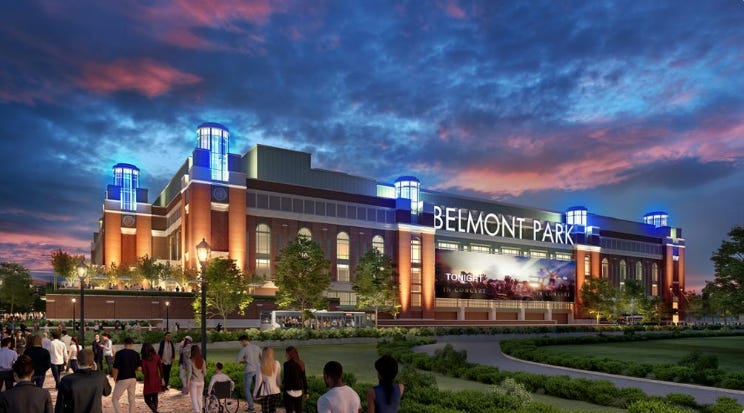 (@MLB_News247)
---
What's Happening: The NHL's popularity is on the up and up, as TV ratings and ticket sales are reaching new highs. Last year, for instance, 26 of the 31 teams sold enough tickets to fill 90% of the seats at their respective arenas, and 10 teams even averaged sellouts. But in a world filled with screen time and people looking to "Netflix and Chill," many NHL arenas remain emptier than they should be despite the rise in sales.
Tell Me More: Take the Detroit Red Wings, who have been forced to cover unoccupied seats at the brand new Little Caesars Arena despite selling plenty of tickets last year. Reasons for the lack in attendance range from concession and parking costs to a 41 home game docket, making it tough for season ticket holders to be there every night.
One solution is to make the in-game experience more affordable—take the NFL's Atlanta Falcons, who sell $1.50 hot dogs and $7.50 burgers. Or the Carolina Hurricanes, who had PNC Arena rocking in the playoffs in part because of a subscription ticket selling technique that they borrowed from the MLB.
Takeaway: Hockey is one of those sports that is much better live, especially for the more casual fan. If the NHL would consider knocking ten games off the schedule, this would likely ensure that less purchased tickets go unused.
Zoom Out: Different entertainment products - especially digital ones - are competing for users' limited attention. The modern economy increasingly revolves around the human attention span and how products capture that attention, Nielson notes. The NHL plays by the same rules when thinking about how to get as many eyeballs on the sport as possible.
And There's This: The Islanders finally broke ground on their new Belmont Park Arena, which is expected to be completed in time for the 2021-2022 season. The estimated cost of the entire project is $1.3 billion.
Geno Will Be Looking for Some Ginos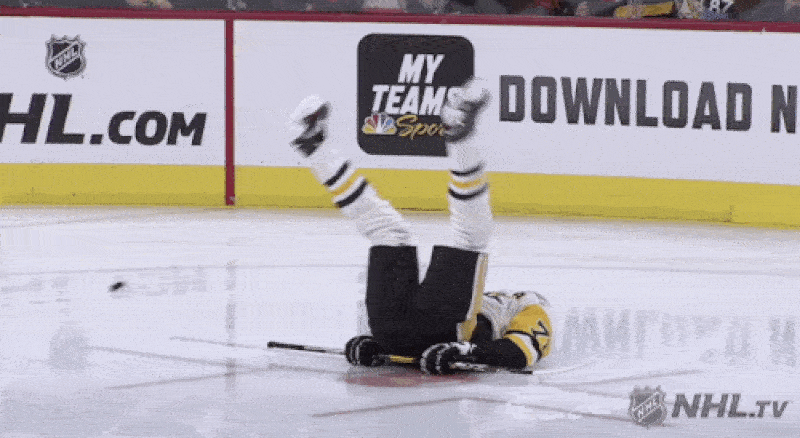 What's Happening: It seems like yesterday that the Washington Capitals dethroned the powerhouse Pittsburgh Penguins on the way to their first Stanley Cup. But after a quiet postseason exit at the hands of the Islanders, the Penguins are being overlooked by many as contenders in the competitive Metropolitan Division. Let's take a look at what to expect from Pittsburgh this year…
Tell Me More: Evgeni Malkin's 2018-2019 goal total of 21 was a career-low in a year where he played at least 50 games, but Geno shed some pounds this summer and seems ready for a comeback season. The Russian forward will need to focus on playing a 200-foot game and developing chemistry with some new linemates.
Which brings us to Alex Galchenyuk, who was acquired in the Phil Kessel trade. Reports surfaced this summer detailing Malkin's desire to have general manager Jim Rutherford move Kessel, and so far it's looking like the trade is working out well. Galchenyuk and Geno seem to be creating a lot of offense together this preseason, and the fact that Galchenyuk is fluent in Russian is making the transition much easier.
Another offseason addition, Brandon Tanev, has spent time on the same line as Malkin and Galchenyuk, and his speed seems to be opening up the ice for the skilled playmakers. But aside from Galchenyuk and Tanev, Rutherford did very little to bolster the Pens roster. You can chalk Crosby up for another 100 point season, but will his supporting cast be up to the task this year? Comment👆
Dig Deeper: Will Graves, The Associated Press
More Links from the Rink