Patience is a Virtue
Welcome to the Pregame Skate, a Five Minute Major Upgrade to Your Inbox
🗞Interesting Read: Laine Higgins from The Wall Street Journal writes that the Arizona Coyotes 30-year-old general manager is proving that tanking actually works. Even if he didn't do it on purpose…
🥅This season has seen more scoring, and that's due in part to the fact that NHL forwards have more time and space in front of the net writes Larry Lage from AP News. Power forwards like James Neal, who has 19 goals, are benefiting from more penalty calls for overly physical play just outside the crease.
Unpredictable Panthers Play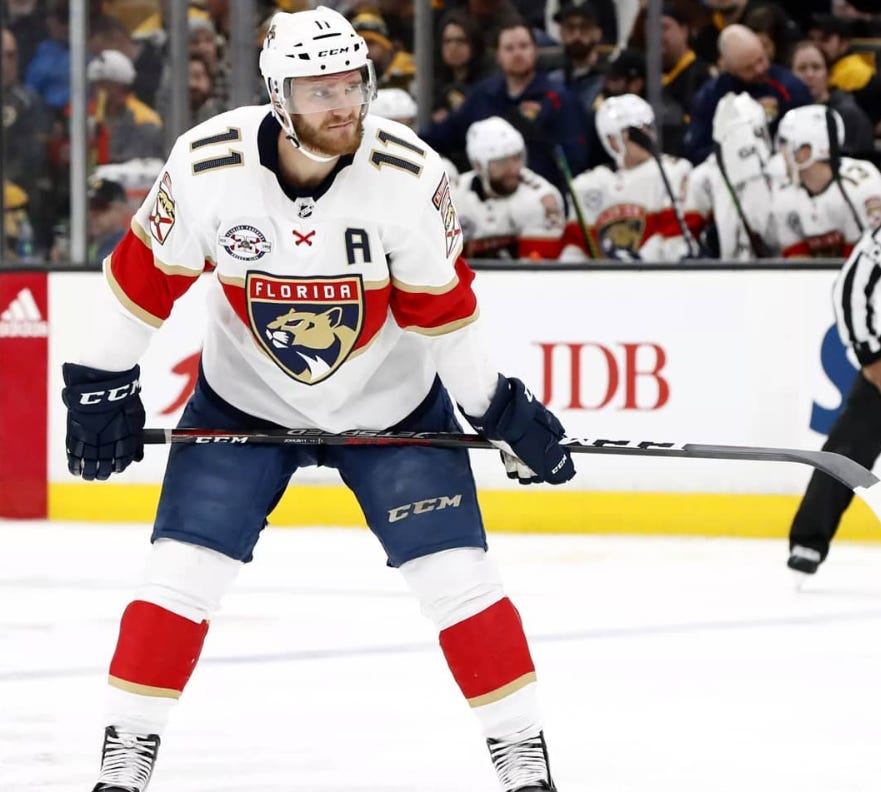 (nhl_blog)
---
What's Happening: As we approach the second half of the NHL season, teams are starting to show their respective identities. Ebbs and flows are part of any season, but the volatility of the Florida Panthers play is making it hard to figure out where they stand in the Eastern Conference.
Tell Me More: The Panthers are 7-4 in their last 11 games, but many of these contests have been high scoring affairs. In fact, spectators have witnessed more than five goals in eight of the eleven including Tuesday's 5-2 loss to the Coyotes.
What's Working: Jonathan Huberdeau (shown above), who has 20 points in his last 11 games.
What's Not: The Panthers defense and their $10 million goalie Sergei Bobrovsky, whose save percentage on the year is below .900.
The Bottom Line: The Panthers have given up 146 goals this year—by far the most by a team in contention in the Eastern Conference. If they want to compete for a playoff spot, Florida will have to change the way they defend.
Dig Deeper: Jordan McPherson, Miami Herald
Patience is a Virtue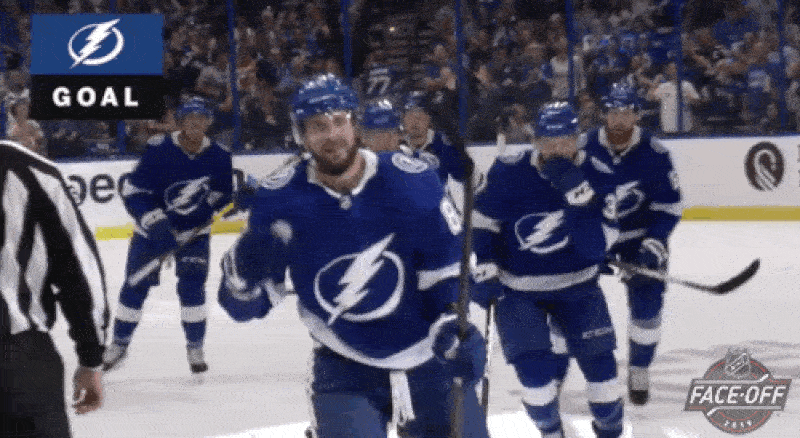 What's Happening: The Lightning went into Tuesday's matchup with the Canucks riding a seven game winning streak. They extended the streak to eight in style, scoring nine (!) goals in the victory.
Tell Me More: Rookie Carter Verhaeghe netted his first career hat trick during the game and now has nine points in 29 games for the Lightning. Fun Fact: Verhaege played 36 ECHL and 211 AHL games prior to his NHL debut this year.
Patience is a Virtue: Last year, the Lightning were on fire at the start of the season, allowing them to coast through the second half. They weren't tested down the stretch and it showed in the first round of the playoffs when they were upset by the Blue Jackets. This year, the Lightning will have to work to make the playoffs—due to this, we will likely see a hungry, competitive team this spring. This combined with their skill makes them a dangerous team.
Dig Deeper: Eduardo Encina, Tampa Bay Times
One Game to Watch: Coyotes vs. Lightning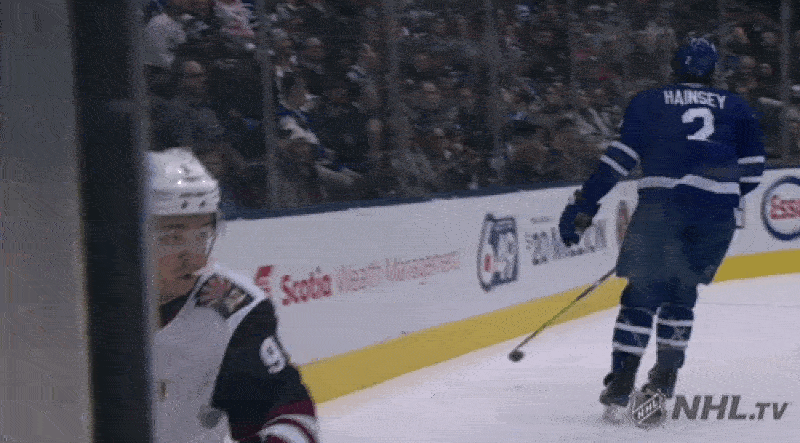 When: Thursday, January 9th @ 7 p.m. EST
Watch: SUN, FS-A, FS-A PLUS
The Matchup: As mentioned, the Lightning are red hot after winning nine straight. The Coyotes should be a formidable opponent due to their commitment to playing hard in their own end, but we think Tampa's offense is too much to handle, especially with Arizona's injuries in between the pipes.
One Player to Watch: Clayton Keller scored his only two goals since December 22nd against the Flyers last weekend. The 21-year-old has been streaky this year, so we will be watching to see if he can bring more consistency to his game in 2020.
More Links from the Rink