Remember the English Pound Note?
Welcome to the Pregame Skate, a Five Minute Major Upgrade to Your Inbox
🐟Name Game: It's almost time for NHL Seattle to release their team name. Here's the five most likely names out of the 13 options that were made public back in January.
🎢The Latest from Torts: 3 on 3 overtime is a rollercoaster ride that Blue Jackets head coach John Tortorella loves. He doesn't, however, feel quite the same about the shootout…
Remember the English Pound Note?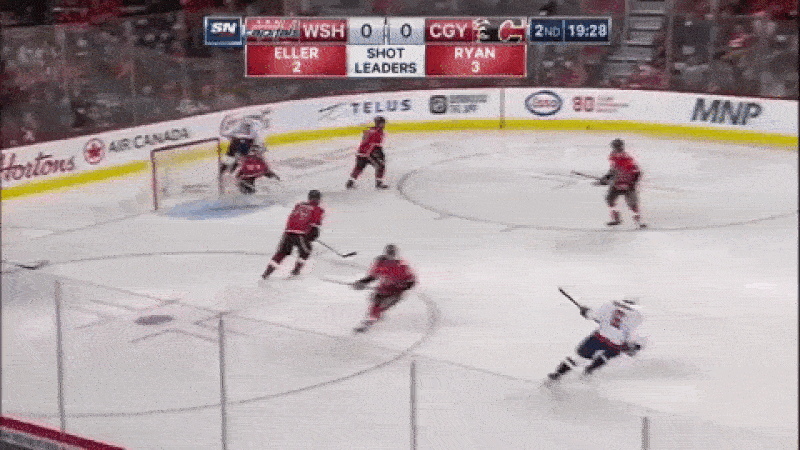 What's Happening: Glance at the NHL's leaders in points, and you'll find mostly forwards. Names like Connor McDavid, David Pastrnak, and Nathan MacKinnon are not surprisingly near the top, but the player with the most points in the NHL is a defenseman who's putting up some historical numbers.
Tell Me More: Capitals defenseman John Carlson has 20 points—he's just the third defenseman to ever hit that mark through his first 11 games. Remember the English Pound Note? The last time a d-man (Paul Coffey) put up these kinds of numbers was the year that the currency ceased to be legal tender in the United Kingdom (1988).
What's Working: Much of Carlson's success has come on the powerplay, where he's registered six points. The Capitals top unit's success has a lot to do with the chemistry Carlson has established with Alex Ovechkin, Nick Backstrom, Evgeny Kuznetsov and T.J. Oshie over the last few years.
Big Minutes: Carlson is also playing a lot—25:37 per game to be exact. Compare this to McDavid, who plays about four less shifts than Carlson per game.
The Bigger Picture: The last time an NHL defenseman registered 100 points was Brian Leetch back in 1992. Simple math will tell you Carlson is on pace to reach 149 points—that obviously won't happen, but could he realistically get close to 100? For this to happen, he would have to blow his career best of 70 points out of the water.
Dig Deeper: Adam Zielonka, The Washington Times
A Swede, a Finn and a Troublemaker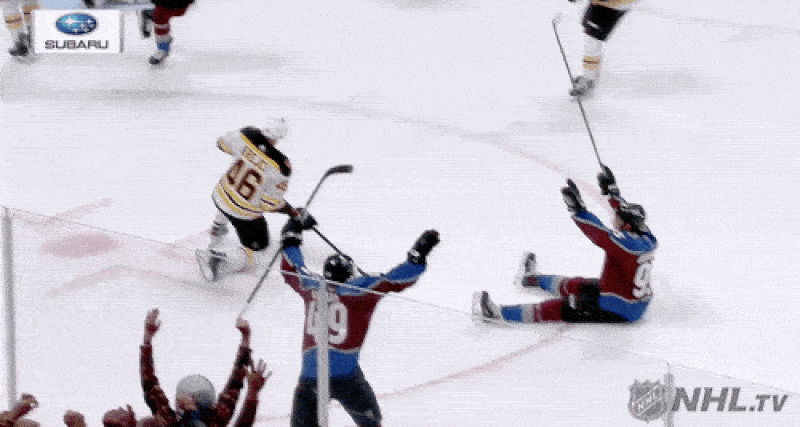 What's Happening: The Avalanche are off to one of the hottest starts in the NHL, as they currently sit atop the Central Division with a 7-1-1 record. Monday's 3-1 loss to the Blues, however, was more than just their first regulation defeat. The Avs lost Mikko Rantanen after he left the game with a gruesome leg injury.
Tell Me More: Rantanen could be out for at least the next couple of weeks, but the Avalanche have a luxury now that they didn't have six months ago. Depth at forward.
A Swede, a Finn and a Troublemaker: Last year, the talk in Colorado was their lack of depth. All of their forward production was coming from the MacKinnon, Rantanen, Landeskog line, but this year a Swede, a Finn and a troublemaker who was cast aside in Toronto have formed a second line to be reckoned with.
Andre Burakovsky, Joonas Donskoi and Nazem Kadri were held off the scoresheet Monday, but they were huge last weekend when the Avs secured back-to-back victories in Florida against the Lightning and Panthers. The trio combined for four goals and seven points, and Kadri (the troublemaker) was sharp in the face-off circle, winning 68% of his draws against the Panthers.
The Bigger Picture: Rantanen could miss significant time, so it's key that this second line continues to produce for the Avs. So far this year, Burakovsky, Donskoi and Kadri have scored 10 goals—just three shy of Colorado's top line.
Dig Deeper: Greg Wyshynski, ESPN
One Game to Watch: Avalanche vs. Golden Knights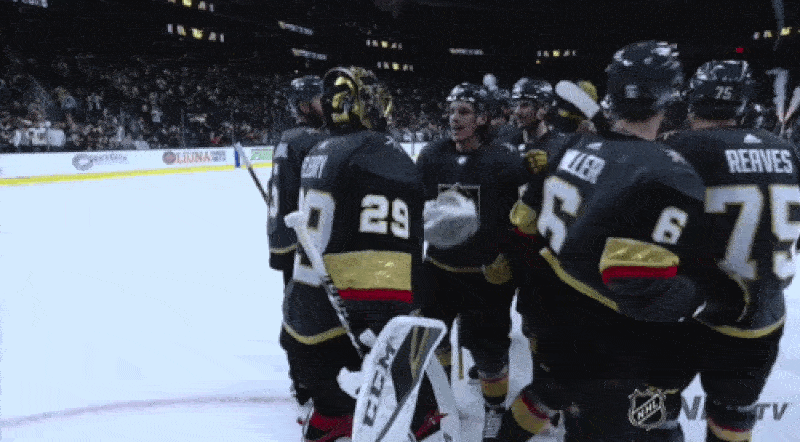 When: Friday, October 25th @ 6 p.m. EST
Watch: Alt2, ATRM
The Matchup: Marc-Andre Fleury made a triumphant return for the Golden Knights Tuesday, as he notched his 446th career regular season win, surpassing Terry Sawchuk for seventh all time. This game has playoff preview written all over it, and we think Vegas comes out hot at home. The Avalanche have looked sharp early, but it remains to be seen if they have enough experience on the back end to get the job done against a high powered offense like Vegas'.
Players to Watch: Mark Stone, Shea Theodore, Nazem Kadri, Tyson Jost
More Links from the Rink