Series Not Completed
Welcome to the Pregame Skate, a Five Minute Major Upgrade to Your Inbox
🏒Following the NBA's announcement that they will suspend play, the NHL released a statement saying they would make a decision on how to proceed today.
🤧 Remember when the 1919 Stanley Cup was canceled because of the Spanish flu? "The 1919 Stanley Cup trophy was eventually engraved with both team names and the phrase 'series not completed,'" Keep reading…
⚾️Outfield to the Crease: A former MLB outfielder is going to be an emergency backup goaltender for the Avalanche. Speaking of emergency goaltenders, we're talking to one LIVE tonight at 7 p.m. EST. Tap the button below to subscribe and listen in.
---
Canes Cruise Over Last Place Red Wings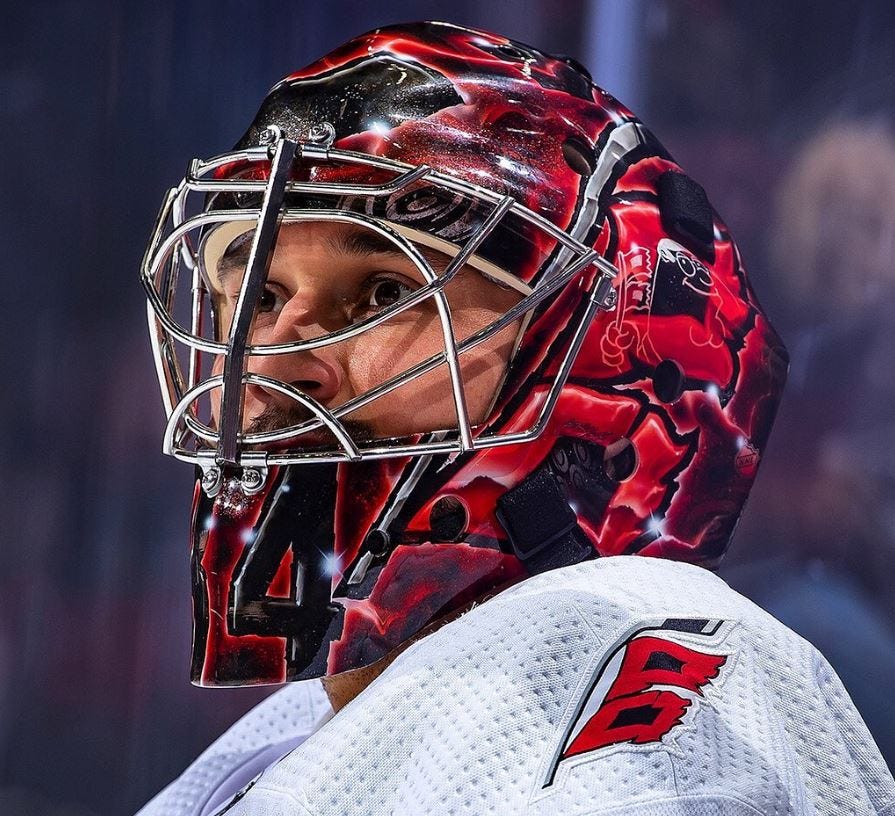 (@canes)
---
What's Happening: The Carolina Hurricanes won their third straight game Tuesday, defeating the Red Wings. With the loss, Detroit officially clinched last place in the NHL. Ouch.
Via Canes Country, "with their 5-2 win, the Canes took care of business with a terrific third period and reinforced their position within the playoff picture."
The Bigger Picture: The Canes are hoping to separate themselves from the Islanders, who are on a seven game skid following Tuesday's shootout loss to Vancouver. Carolina has 80 points, while the Isles have 81—both teams have 14 games left.
First to 100
What's Happening: The Bruins snapped the Flyers nine game winning streak Tuesday, becoming the first team to reach 100 points.
Tell Me More: Tuukka Rask was the star of the game, recording his 50th career shutout. Dan Gelston from AP News writes "Rask became the sixth active goalie with at least 50 shutouts. He has five this season."
Gelston went on to say that "Rusk stymied a Flyers' offense that had scored at least three goals in each of their nine wins during the streak. They scored five goals four times since the streak started Feb. 18 against Columbus."
The Bottom Line: The Flyers will look to continue their resurgence Thursday in Tampa Bay against another one of the league's top teams. Boston now has an eight point lead in the Atlantic Division.
"Tuukka Rask Had No Idea He Reached an NHL Milestone" via NESN.
More Links from the Rink