The Happiest Country in the World
Welcome to the Pregame Skate, a Five Minute Major Upgrade to Your Inbox
🐶Dog Dads: Many NHL players are adding four-legged members to the family while they spend extra time at home. Keep reading…
📺#HockeyAtHome: The NHL is releasing a new series for fans who desperately miss the game. "Hockey at Home" will be an interview series with current and former players — the first installment will feature brothers playing in the NHL. Look for commentary from Jack Hughes of the New Jersey Devils and Quinn Hughes of the Vancouver Canucks; Marc Staal of the New York Rangers, Jordan Staal of the Carolina Hurricanes and Eric Staal of the Minnesota Wild; and Matthew Tkachuk of the Calgary Flames and Brady Tkachuk of the Ottawa Senators.
The Happiest Country in the World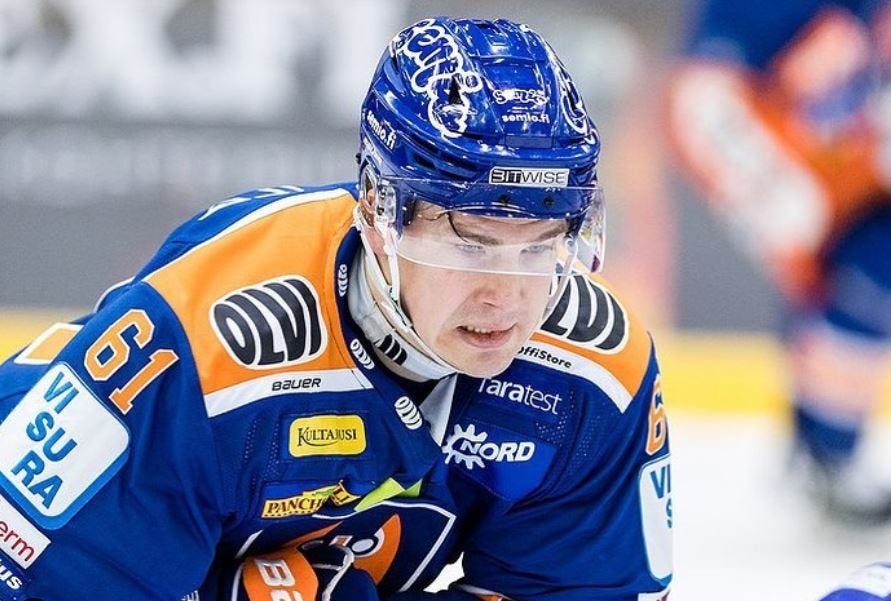 (@liiga.fi)
---
What's Happening: It's been a tough couple weeks for everyone, so we're going to get your day started with some news out of the happiest country in the world: Finland.
Tell Me More: Forbes' Matt Gardner writes that "in response to feedback from the nation's hockey community following its cancelation due to COVID-19, the Finnish Hockey League (Liiga) has become the first major sports organization in the world to unofficially decide its playoffs and champion through esports–specifically, using EA's NHL 20."
How it Works: "Every one of the ten qualifying teams in the league's 'ePlayoffs' has chosen a representative. These include actual players–such as 2019 IIHF World Championship winner (and former New Jersey Devils player) Harri Pesonen, American Hockey League stars Joni Tuulola and Joona Luoto, Finnish celebrities, and regular, passionate hockey fans."
The Bigger Picture: The Finnish "ePlayoffs" final will be nationally televised by one of Finland's biggest networks, MTV3. Thought Bubble: Will this become a trend for other cancelled leagues around the globe? Weigh in by tapping the comment button above👆
Now, Back to Reality
What's Happening: NHL Commissioner's Gary Bettman is finally facing reality, saying on Tuesday that completing the NHL's regular season "may not be possible."
Tell Me More: This is looking more and more likely especially following a report that an eighth NHL player has tested positive for the coronavirus.
Quoted (via ESPN): "The best thing, and the easiest thing, would be if at some point we could complete the regular season and then go into the playoffs as we normally do," Bettman said in an interview on NBCSN. "We understand that that may not be possible, and that's why we're considering every conceivable alternative to deal with whatever the eventuality is."
The Bottom Line: Calgary has already placed a mandatory ban on all public events including Flames games through June 30th. With other cities likely to follow suit, the topic of where games will be played continues to be an issue.
More Links from the Rink
Our thoughts are with Colby Cave, who is fighting for his life after being put in a medically-induced coma.

A third Colorado Avalanche player has tested positive for COVID-19, bringing the league total to eight.