Top Ten NHL Jerseys of All Time
Ranking the top NHL Jerseys of all time
☎️ Thank you to all the subscribers who tuned in last night for our live conference call with Andy Miele—we will send out a recording of the call next week.
💼 Pack Up: Ron Francis is packing his bags and heading west after the new NHL team in Seattle decided to sign him on as their new general manager.
Lastly: Rest in Peace, Greg Johnson. The Former Red Wing died earlier this month from an apparent suicide. His wife said he suffered "numerous concussions during his playing career," but she witnessed no signs of depression. Johnson's death comes amid heightened scrutiny of brain injuries in professional athletes, primarily football and hockey players, due to several diagnoses of chronic traumatic encephalopathy. CTE is caused from numerous blows to the head causing brain trauma. Our hearts hurt anytime we loose a member of the hockey community. Our thoughts and prayers are with Johnson and his family.
---
Style Points: Below, we count down the top ten NHL jerseys of all time.
To avoid a disagreement between any Bruins, Canadiens, or Leafs fans, we left the Original Six teams out of this debate. Think we missed one? Weigh in on the conversation by tapping the comment button above.
---
10. Winnipeg Jets, 1979-1990. The Jets paid homage to this classic uniform design in the 2016 Heritage Classic against the Edmonton Oilers.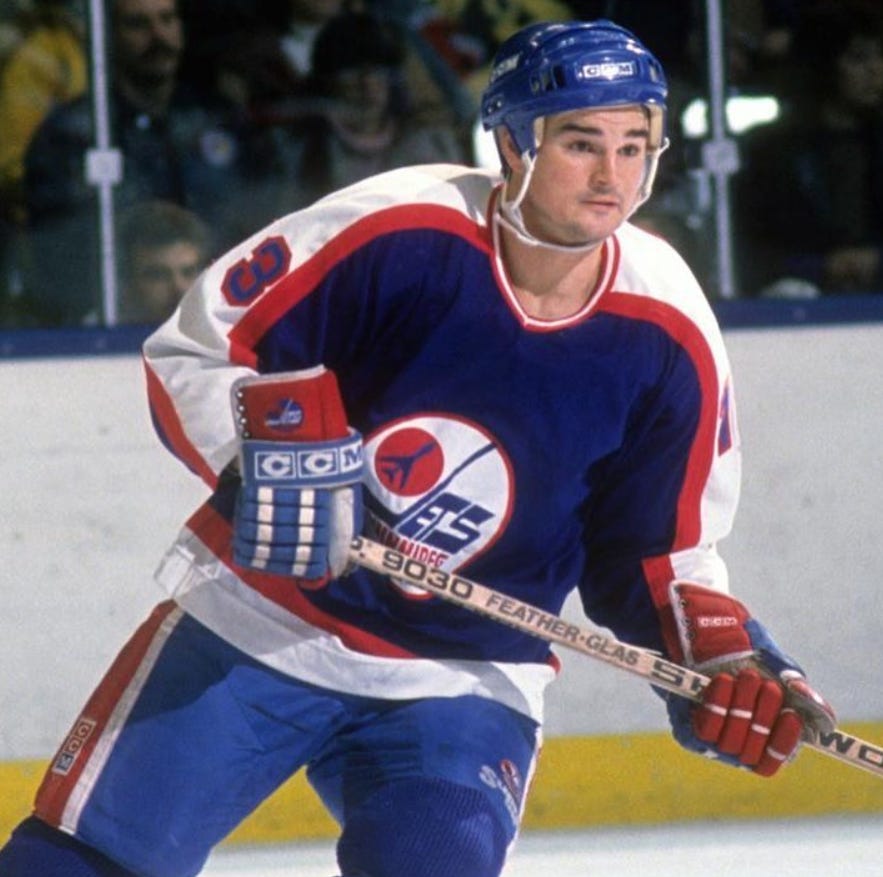 (@wpg_jets_hockey)
---
9. Washington Capitals, 1974-1995. This simple, crisp design was the inspiration for the Caps current uniforms, which they brought back in 2007.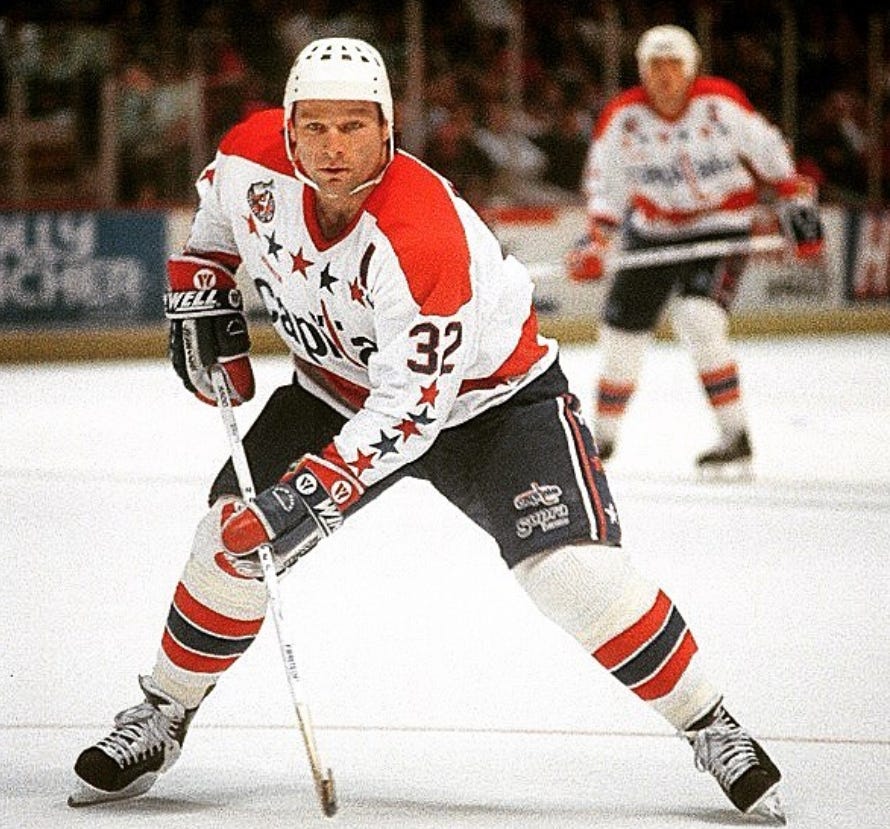 (@horsemenofhockey)
---
8. St. Louis Blues, 1995-1998. The simple fact that the Stanley Cup champs' logo is a musical note makes all of their jerseys memorable, and the extra red on the sleeves give these uniforms a little extra flair.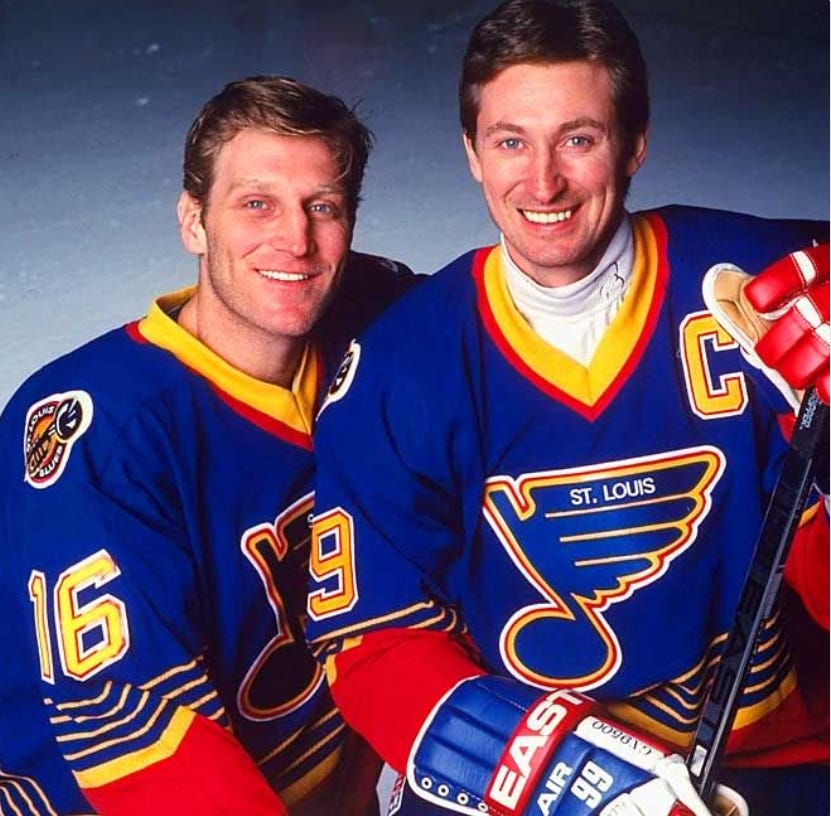 (@siriusxmcanada)
---
7. Minnesota North Stars, 1978-1988. It's hard not to love these all green North Stars jerseys, which the franchise stuck with for most of their existence before moving to Dallas.
(@mn.northstars)
---
6. Anaheim Ducks, 1993-2006, 2018-present. These uniforms come with a hint of nostalgia for most hockey fans. "DUCKS FLY TOGETHER." The Ducks brought these jerseys back in 2018—check out the Adidas NHL jersey changes for them and the other 30 teams heading into the 2019-2020 season.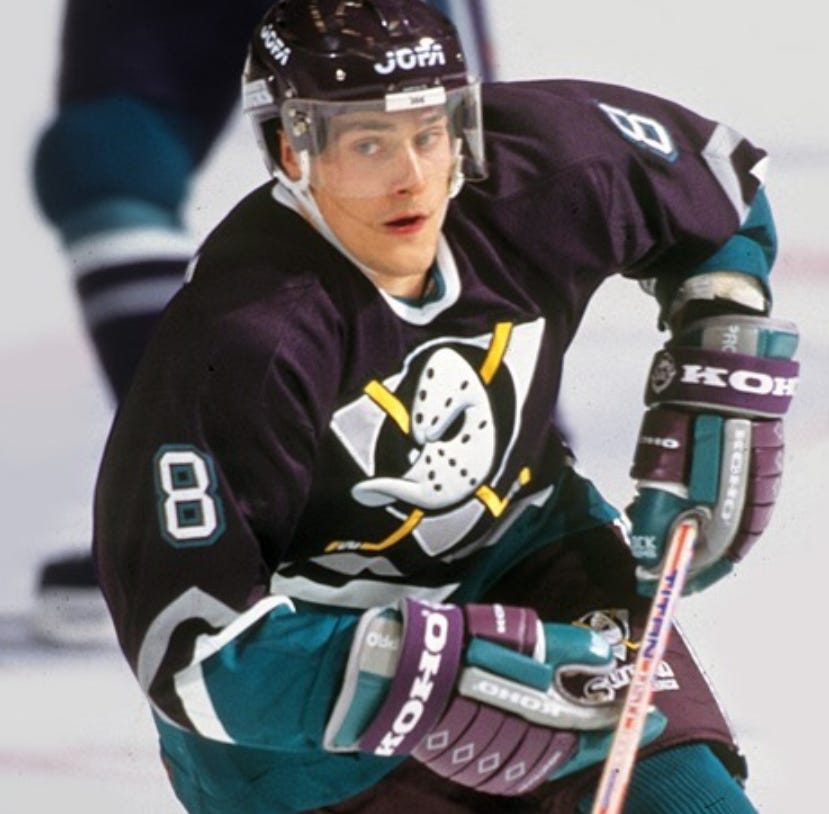 (@benchclearers)
---
5. Vancouver Canucks, 1985-1997. The Vancouver Canucks followed up their infamous "Flying V" uniforms with this design that they stuck with until the late '90s when they switched back to blue and white.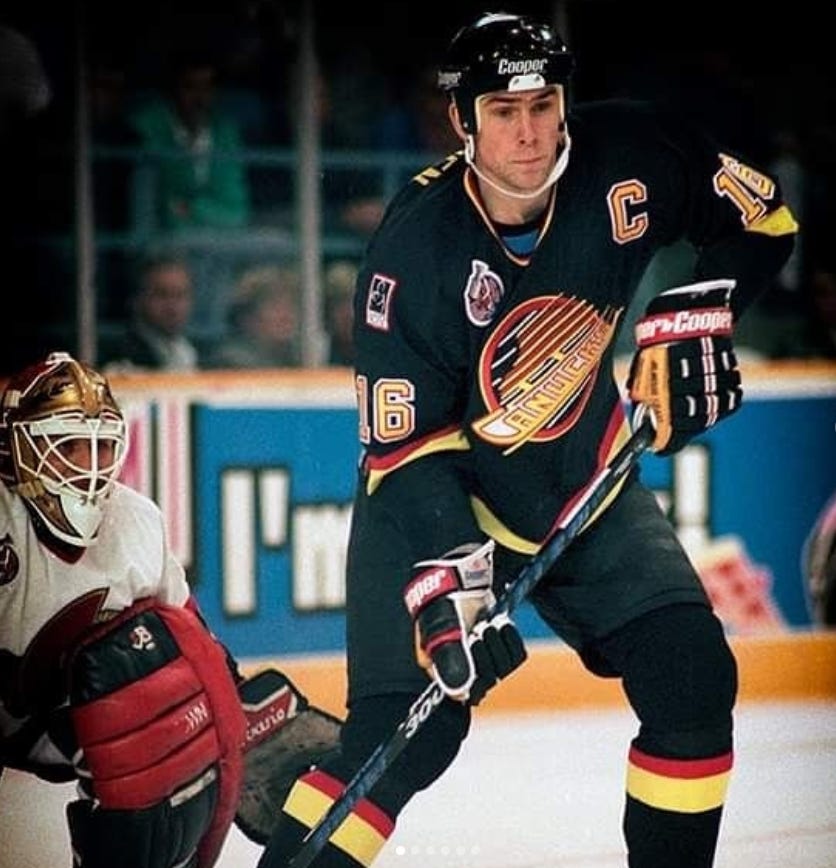 (@scottgrantphoto)
---
4. Quebec Nordiques, 1979-1995. Another NHL team that has come and gone (although fans hope a team will eventually return there), but these baby blue jerseys that they wore for the entirety of their existence are a work of art.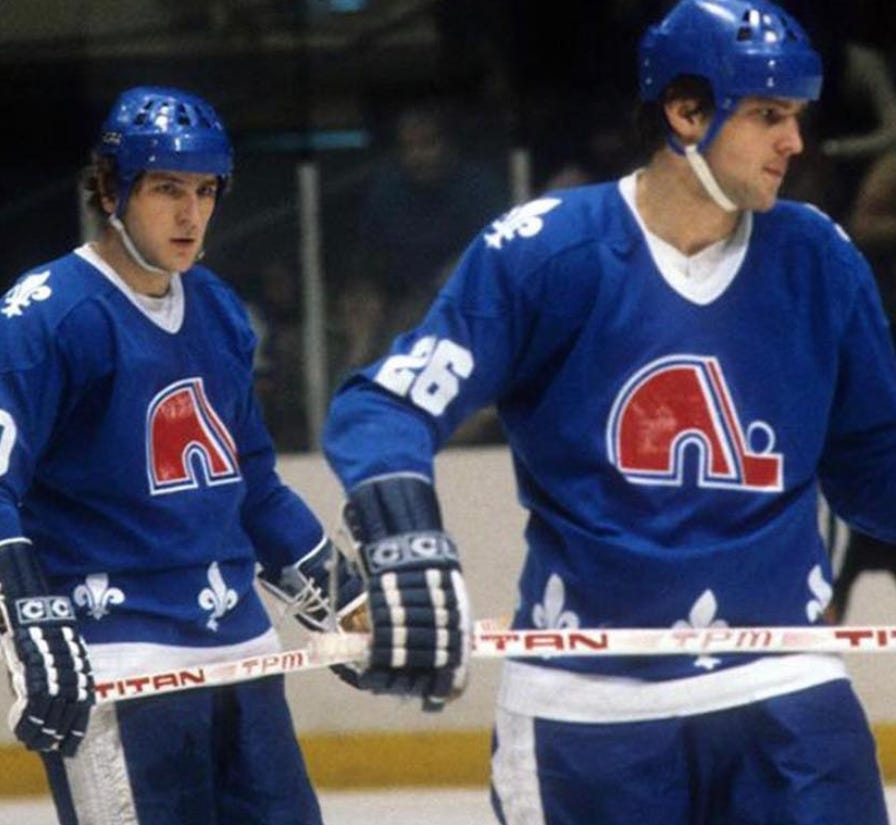 (@hokejportalofficial)
---
3. Hartford Whalers, 1979-1992. The Whalers relocated to North Carolina in 1997, but the memory of this iconic green uniform lives on—the Hurricanes used it as a third jersey this past season.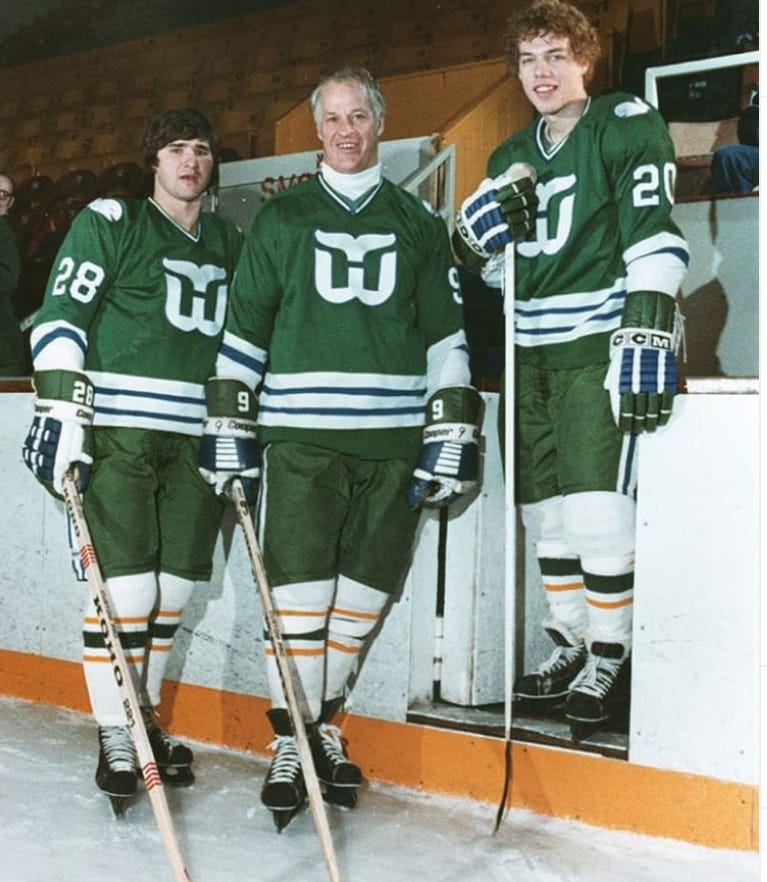 (@svet_hokeje)
---
2. Arizona Coyotes, 1996-2003, 2018-present. We're not sure if it's the checkered tan border or the simply bizarre looking logo, but for whatever reason, this Coyotes jersey is always a fan favorite.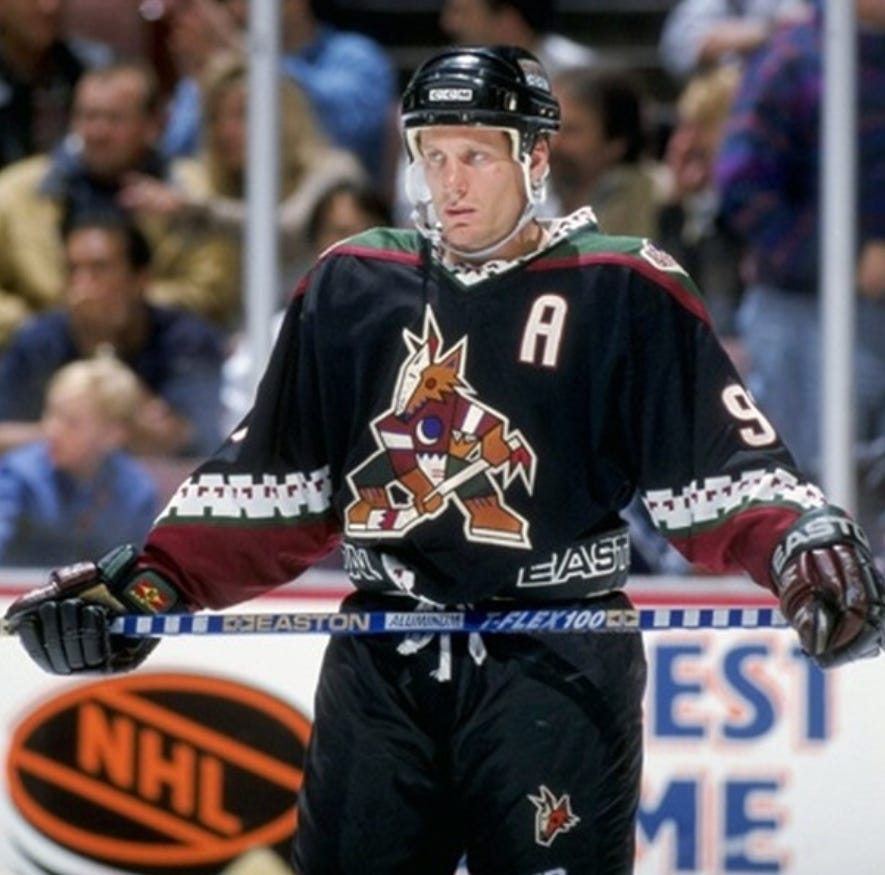 (@benchclearers)
---
1. Edmonton Oilers, 1979-1976. The New York Islanders may have brought the orange and blue color scheme to the NHL, but the Oilers dominated in it, winning five Stanley Cups between 1984 and 1990.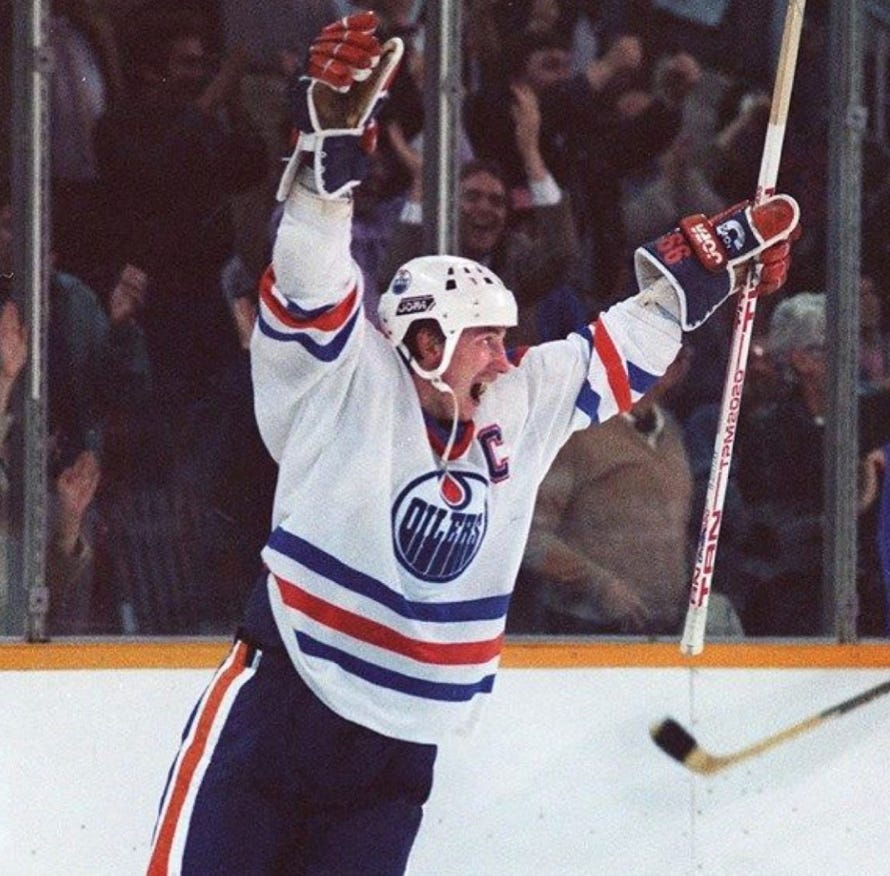 (@bluskyesportsart)
---