What's All The Hubbub About?
Welcome to the Pregame Sate, a Five Minute Major Upgrade to Your Inbox
P.K. Subban donated $100K to George Floyd's daughter. Keep reading…
What's All The Hubbub About?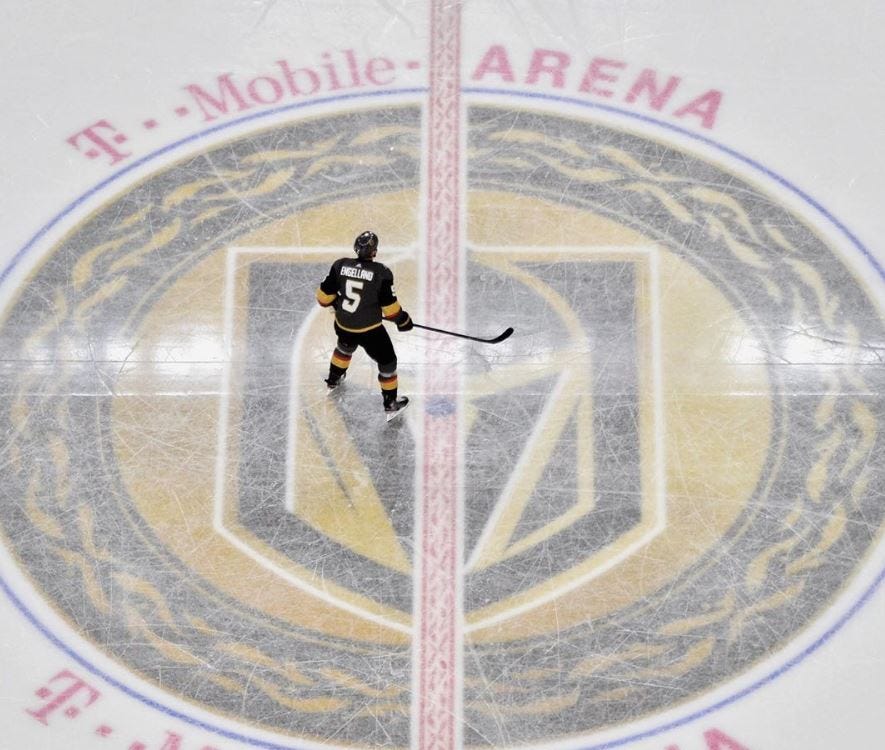 (@vegasgoldenknights)
---
What's Happening: The NHL has narrowed their list of potential hub cities down to 10 destinations: Dallas, Minneapolis, Los Angeles, Las Vegas, Columbus, Chicago, Pittsburgh, Edmonton, Vancouver and Toronto.
Tell Me More: Each of the 10 cities have positives and negatives. Practice rink proximity, coronavirus case count and hotel availability are all things the NHL is considering.
One Big Problem for the three Canadian cities is the 14-day self isolation requirement for players entering the country.
The Bigger Picture: Some think Vegas is virtually a lock, which makes sense given the city's numerous hotels. Pittsburgh, Columbus and Dallas have also emerged as front runners to host the NHL playoffs because of their central locations and lower case counts.
It's Complicated
What's Happening: The NHL's 24-team playoff format is creating some issues with potential broadcasting revenue.
Here's Why: The post season revenue the NHL receives from NBC Sports and Rogers Communications is normally divided among playoff teams. This year, 24 of the 31 teams would be included, meaning only seven teams would miss out. Smaller market teams like Buffalo and New Jersey would feel the burn under this scenario.
In addition, there's less money to go around in general. Mike Ozanian from Forbes writes that the NHL "will not get any money from tickets, parking, luxury suites or concessions while paying expenses." The NHL will lose an estimated $1.5-$3 million per home game lost.
The Bigger Picture: "For the NHL, part of the conundrum could be alleviated if they can get an upfront payment on the new TV deal they are negotiating with NBC Sports that would begin next year, rumored to be worth an average of $375 million a season."
More Links from the Rink