What's Next?
Welcome to the Pregame Skate, a Five Minute Major Upgrade to Your Inbox
✈️Fall Cancellations: College hockey non-conference trips involving flights are starting to get canceled.
🌃Vancouver is hoping to be a hub city for the NHL playoffs. Below, we discuss another Canadian city that's attempting to host the playoffs.
What's Next?
What's Happening: The NHL continues to move towards a post season plan. They've narrowed the list of hub city options down and are leaning towards a 24-team playoff format. So what's next?
Tell Me More: According to ESPN's Emily Kaplan, "The league also needs ample hotel space and the ability to regularly test players and staffers. The NHL is sensitive to ethical concerns of procuring tests -- especially the perception that the league is taking them away from the public."
There's also the issue of getting players back to their home cities. "Bettman noted that there are other obstacles to returning to play, including the fact that 17% of players are currently outside of North America and would need to return."
The Bigger Picture: "Once a return-to-play proposal is presented, the NHLPA executive board (consisting of a player rep from each of the 31 teams) will determine whether a full vote should take place."
Kenney's Pitch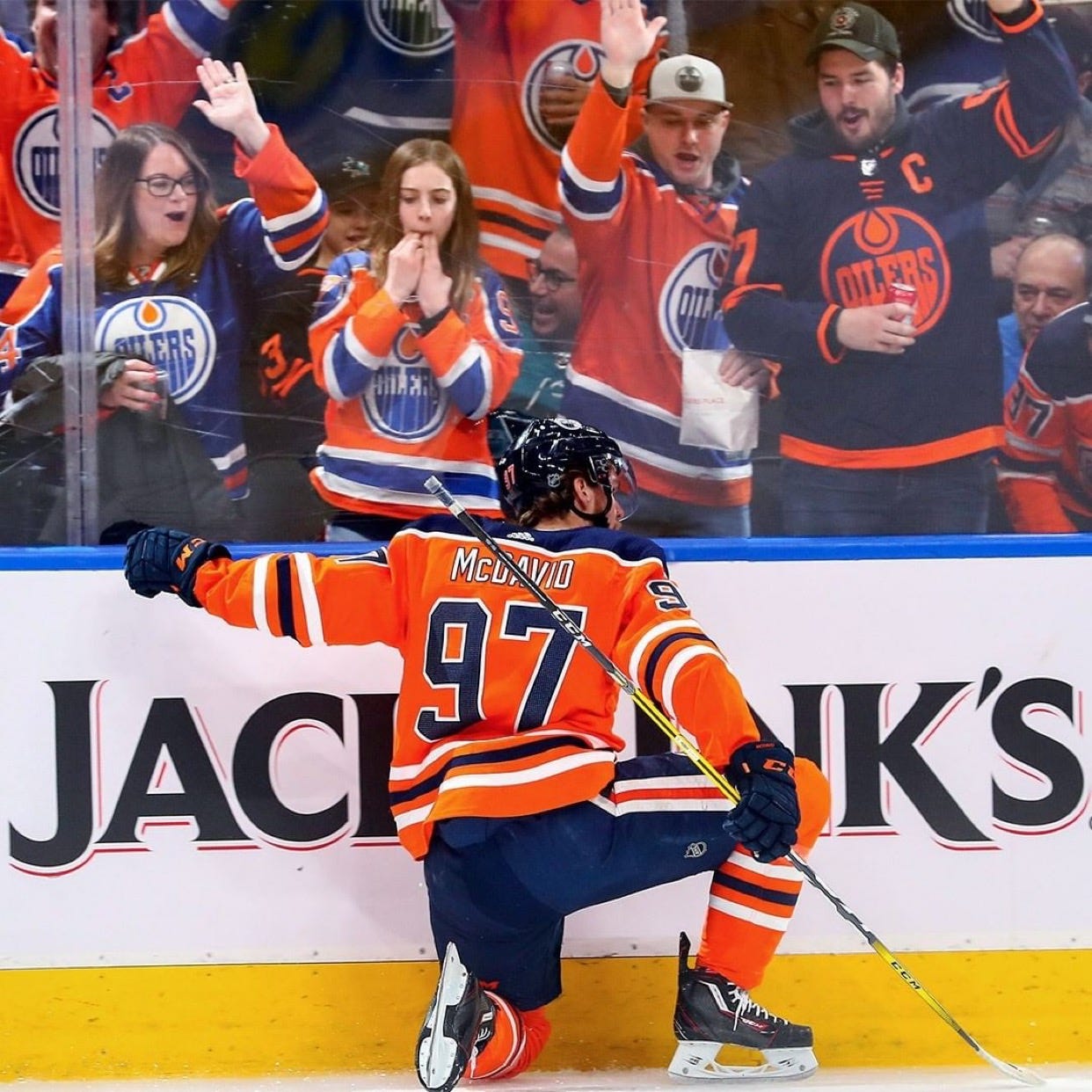 (@edmontonoilers)
---
What's Happening: Alberta Premier Jason Kenney really wants Edmonton to be a hub city for the NHL playoffs. The province's leader told reporters "I think we are the safest place they could find in the continent to come."
Tell Me More: Terry Jones from the Edmonton Sun writes that "The Premier added only a 'handful of people are in hospital where hundreds of acute care beds have been set aside for COVID patients.' Another point he made was that 'we have the highest per capita testing in North America, if not the world.' He then made reference to the ability to keep those involved in a bubble."
The Bigger Picture: Edmonton Mayor Don Iveson agrees with Kenney — he even sent a letter to NHL commissioner Gary Bettman saying that Edmonton should be a host city.
The Even Bigger Picture: "It was interesting that earlier on Tuesday, Canada and the U.S. announced an extension to keep the border closed for another month to June 21. Many figured that might be a major blow to any plans along these lines." Still, it's looking like the NHL won't start until July at the earliest, so Kenney's dream scenario could be on the table.
More Links from the Rink
John Tavares' take on the "Return to Play" committee's progress.

Akim Aliu says that "hockey is not for everyone" in an op-ed for The Players' Tribune.

Could Carey Price steal a playoff series for the Canadiens?