A to Z
Welcome to the Pregame Skate, a Five Minute Major Upgrade to Your Inbox
❤️Hart's Homecoming: Carter Hart pitched a shutout last night, making what some are calling the save of the year during the Flyers home opener.
🦈Back to the Tank: Former Sharks captain Patrick Marleau is back in San Jose after signing a fresh one year deal. Marleau will be welcomed into the shark tank with open arms, especially as his squad looks to climb out of an 0-4 hole.
🏒ICYMI: Yesterday, NBC's Today Show shared the story of two hockey players, Sawyer and Simon Seidl, who were born in the Democratic Republic of Congo. Watch here.
A to Z
What's Happening: The Rangers first two games went as many hoped they would following a summer signing period filled with key acquisitions like Jacob Trouba and Kaapo Kakko. Another new Blueshirt, Artemi Panarin, is helping lead a top line that also includes incumbent Rangers Mika Zibanejad and Pavel Buchnevich. The trio has been building chemistry since their preseason debut, and they've shot out of the gate with a combined 14 points through just two games.
Tell Me More: Mika Zibanejad registered an astonishing eight of those points, earning him the NHL's first star of the week. The Swede became the first player since 1995 to gather more than seven points in the first two games, and he was able to do so with the help of his new Russian linemate, Artemi Panarin. Artemi to Zibanejad is a scoring combination Rangers fans hope to see more of as the season progresses.
Smells like Teen Spirit: Jeff Gorton didn't get complacent after the 2-0 start, becoming the first NHL GM to make a significant trade this season. Gorton moved Vladislav Namestnikov and his $3.25 million AAV salary to the Ottawa Senators. The trade not only clears salary cap space, but it will also adds even more youth to the Rangers (they already have more players under 24 than any other team in the NHL). Filip Chytil, who registered 23 points last season, is the leading candidate to earn a call-up from the AHL's Hartford Wolfpack.
This weekend, the Rangers will be back in action following a week-long break. Kaapo Kakko, who has a -1 rating through his first two games, will look to net his first NHL goal against the Oilers on Saturday afternoon.
More on the Namestnikov trade…
The Neal Deal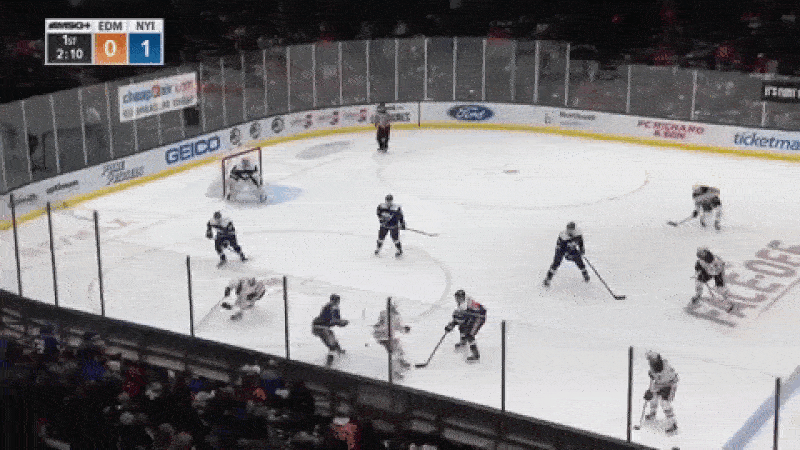 What's Happening: James Neal was cast aside in Calgary last year after under performing with just seven goals. This lack of production was especially surprising from a forward who had scored 20 or more goals in each of his first 10 years in the NHL. Neal seems to have a new lease on life in Edmonton, where he was traded this off-season, following a four goal outburst Tuesday against the Islanders.
Tell Me More: Neal has six goals so far this year, so it's looking like he will surpass last season's total before we are halfway through October. What's working? He's converting on more of his scoring chances than last year when he had just a 5% shooting percentage. Oh, and playing with Connor McDavid doesn't hurt.
Lucic's Lackadaisical Start: Most analysts thought that Calgary won the trade for Neal, as they were able to add toughness with the addition of Milan Lucic. So far, Lucic is off to a point-less start through three games. The Flames have scored just nine goals total as a team so far this season.
Side Note: Edmonton is winning this trade right now, but it's worth mentioning that the Flames receive a third round pick if Neal scores more than 20 goals.
Dig Deeper: James O'Brien, NBC Sports
Meet Jon Lee-Olson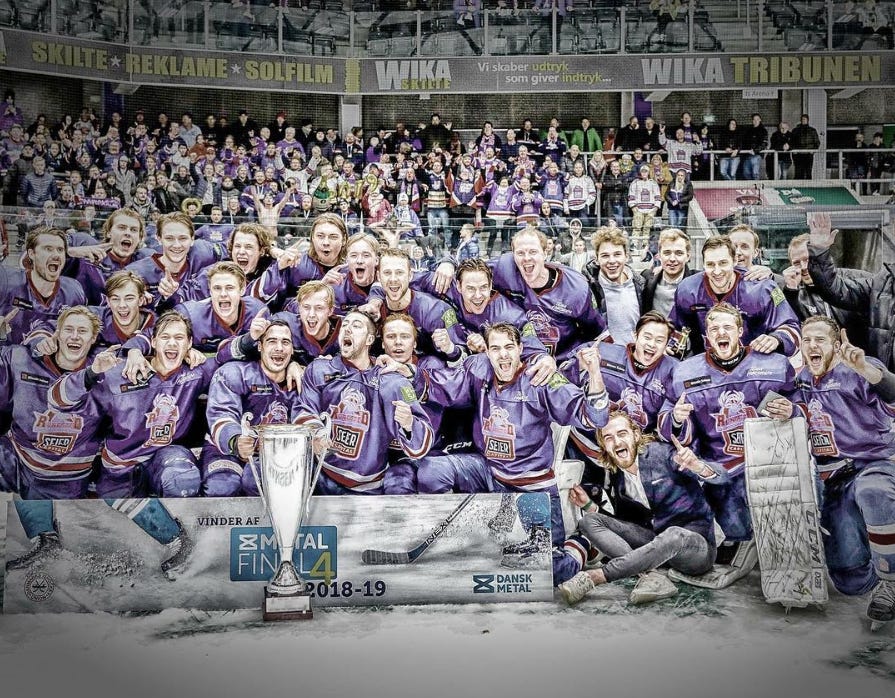 (@rungstedseiercapital)
---
What's Happening: Jon Lee-Olson, a goalkeeper for the Rungsted Seier Capital, became the first professional hockey player to ever come out as gay, making the announcement during a live interview with a news channel in Denmark where his team is based. According to Outsports.com, the 27-year-old had this to say: "There's a risk that some people might shout and heckle me while I'm playing matches. It's something I have to be ready for, and be mature about. But I feel that I'm ready to show that you can be gay and play ice hockey. "
Washington Capitals forward Lars Eller, who hails from Denmark, showed support for Lee-Olson, saying "It's special. You might say that about any sport, but ice hockey has a very macho culture, so I think it must not have been an easy decision for him. It's very brave."
You might recall when we hosted Philadelphia Flyers forward Kurtis Gabriel for a live conference call this summer. Gabriel discussed using Pride Tape in an NHL game, and what the "Hockey is for Everyone" initiative means to him. Listen here.
One Game to Watch: Lightning vs. Leafs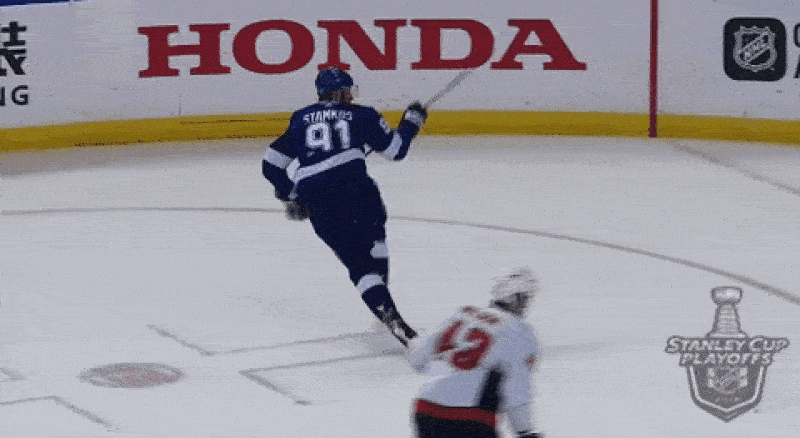 When: Thursday, October 10th at 7 p.m. EST
Watch: SUN
The Matchup: This game pits last year's top team against a Leafs squad with a lot of buzz, especially following a hot start from Auston Matthews. The Lightning last played on Sunday when they lost 4-3 in overtime to the Hurricanes. Steven Stamkos sent a message in the media after the Lightning were outshot 44-13 in the losing effort. Toronto is also coming off a loss, but theirs was a tight battle against the defending champion Blues. We think the Lightning respond to Stamkos' comments and prove that they are still the team to beat in the east this year.
Players to Watch: Auston Matthews, Mitch Marner, Brayden Point, Kevin Shattenkirk.
More Links from the Rink