Deep Dive: Tampa Bay's Powerplay
Our second subscriber only live call with Jordan Samuels-Thomas is this Monday.
Happy Thursday everyone, we're super excited to announce that our second subscriber only LIVE call will take place Monday night at 6 PM. If you haven't subscribed yet, hit the button below. If you're watching the playoffs right now, especially with an eye on the Lightning, this is a call you're not going to want to miss.
---
---
As a quick reminder, we think about Pregame Skate as a membership community for hockey fans and families. A big part of that is not only delivering our newsletter but also organizing subscriber only calls and in-person meetups. During these intimate events we'll tackle set topics, but also open them up to live question and answer segments so you can ask players, coaches, and scouts pretty much anything you want. Our goal is to do something new, make our content more engaging, and bring you closer to some expert voices in the game. Remember: your subscription acts as a "digital ticket" for access to every single extra feature.
Call #2: Breaking Down Tampa Bay's Powerplay with Jordan Samuels-Thomas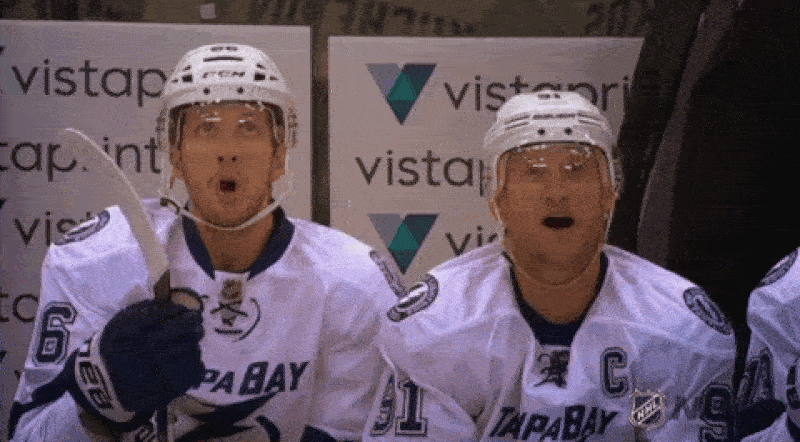 Mark your calendars for 6PM on Monday, April 15th. In that morning's newsletter we will send out a unique conference call code through which you can dial-in to listen and ask questions. Our special guest for this call is Jordan Samuels-Thomas, who is playing his fifth year of professional hockey after a successful college career at Quinnipiac where he majored in journalism. Samuels-Thomas is using that degree in his spare time writing for The Athletic, discussing NHL topics like the Kings penalty kill struggles or the Predators chances at achieving more than just regular season success. JST recently broke down what makes Tampa Bay's powerplay so unstoppable, and he will discuss this plus other story lines to follow as the playoffs get going.
Send Questions
Last but not least - see the comment icon below? Click that or hit the reply button and send us any questions, comments, or topics you would like us to discuss. As mentioned we'll open it up to a live Q&A at the end of the call, but if anything comes to mind between now and then, shoot it our way.