Lou's Show
Welcome to the Pregame Skate, a Five Minute Major Upgrade to Your Inbox
🚨Five Goal First: The last hockey night in August was entertaining to say the least. The Avs avoided elimination thanks to a big first period against the Stars, scoring five goals and surrendering just five shots against, all of which were saved by third string goaltender Michael Hutchinson.
⚡️Overtime Heroics: In Toronto, the Bruins and Lightning needed two overtimes to decide Game #5. Victor Hedman won it for the Lightning, sending the Presidents Trophy winning Bruins home. Pat Maroon, who helped the Blues defeat the Bruins in last year's Stanley Cup final, provided the screen on the overtime goal.
🥅Battle of the Backups: The Islanders and Flyers, who were playing against each other in back-to-back nights, both started their backup goaltenders Sunday night. Thomas Greiss and the Islanders came out on top, with Greiss making 36 stops in his first playoff start in over four years to give the Isles a 3-1 series lead. More on the Islanders below…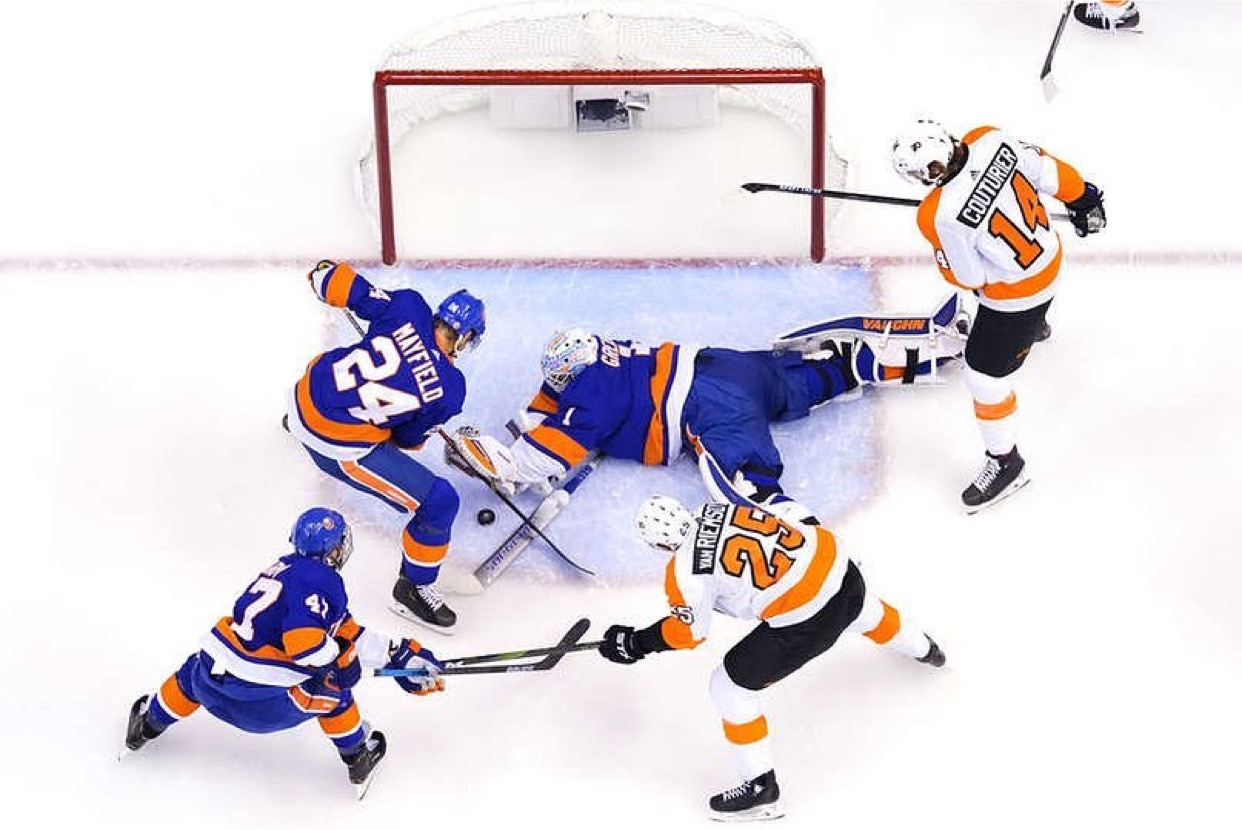 (@islanders.center)
---
Lou's Show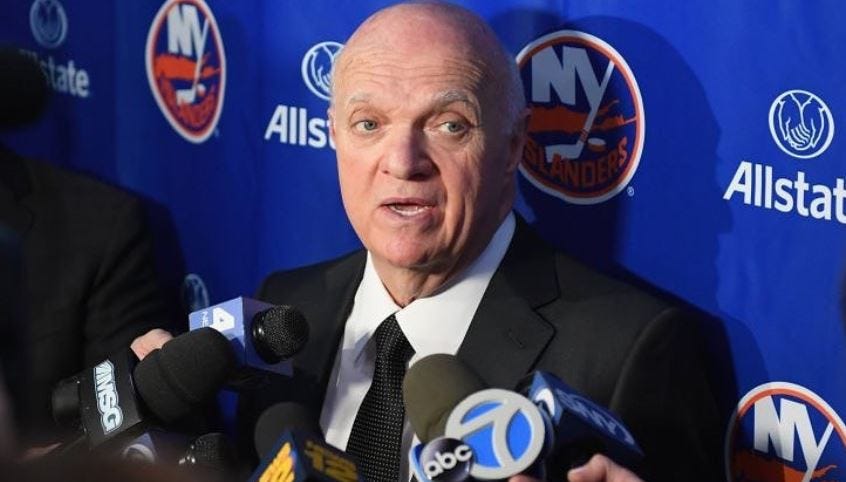 (ny_islanders_fans)
---
What's Happening: The Islanders are Stanley Cup contenders this postseason thanks to their disciplined, defensive play. The New York Post's Larry Brooks writes that Isles fans also owe the teams present-day success to former General Manager Garth Snow.
Wait, What? Snow was the Islanders GM for 12 years, running through four head coaches in that time. The Isles made the playoffs just four times in those 12 years, winning a total of 11 playoff games. Sure, as Brooks points out, Snow made some good draft picks over the years, notably Anders Lee, Brock Nelson, Josh Bailey, Ryan Puloch, Scott Mayfield and Adam Pelech. BUT BUT BUT: With seven rounds in each draft for 12 straight years, he had plenty of time to practice. He also made several questionable picks…
And There's This: Snow was responsible for drafting Griffin Reinhart (4th overall in 2012, 8 total games with the Islanders), Josh Ho-Sang (28th overall in 2014, 53 total NHL games) and Michael Dal Colle (5th overall in 2014, 85 total NHL games). Ouch.
And This: How could anyone forget Snow's signing of Rick DiPietro in 2006, betting on the injury-prone goaltender because of his elite puck handling. DiPietro's 15-year, $67.5 million contract is still burning the Isles, who have to pay him $1.5 million annually through 2029 as part of his buyout agreement.
The Bottom Line: Lou Lamoriello is the reason the Islanders are succeeding in the 2020 playoffs, not Garth Snow. He signed Barry Trotz, who brought along Mitch Korn to lead the goaltending department, less than three months after Trotz and Korn hoisted the Stanley Cup with the Capitals. He signed Derick Brassard for pennies on the dollar, and resigned Devon Toews to a two year deal paying him just $700K annually. Most importantly, players buy into a Lamoriello-led club. They certainly didn't do that for Garth Snow.
Dig Deeper: Larry Brooks, New York Post
More Links from the Rink