Speak of the Devil
Welcome to the Pregame Skate, a Five Minute Major Upgrade to Your Inbox
🎢Primeau's Promotion: The Montreal Gazette on goaltender Cayden Primeau's wild ride to the Montreal Canadiens. Could he be the next Carter Hart?👇
🔥Nasreddine's Next in NJ: Following an embarrassing 7-1 loss to Buffalo, the New Jersey Devils fired head coach John Hynes. Alain Nasreddine has been named as interim head coach.
☎️ Speak of the Devil: Our next recorded conference call will feature New Jersey Devils forward Kyle Palmieri. Kyle's foundation recently completed a month-long campaign with our affiliate brand Tag the Flag in honor of Veteran's Day and Military Family Appreciation Month. 100% of the Pregame Skate subscriptions that come in from now until Christmas Day will go towards his non profit that aims to give back to the patriots who put their lives on the line to preserve our freedoms as Americans. Refer a friend or give the gift of hockey-related content by tapping the button below.
---
Goin' Back-to-Back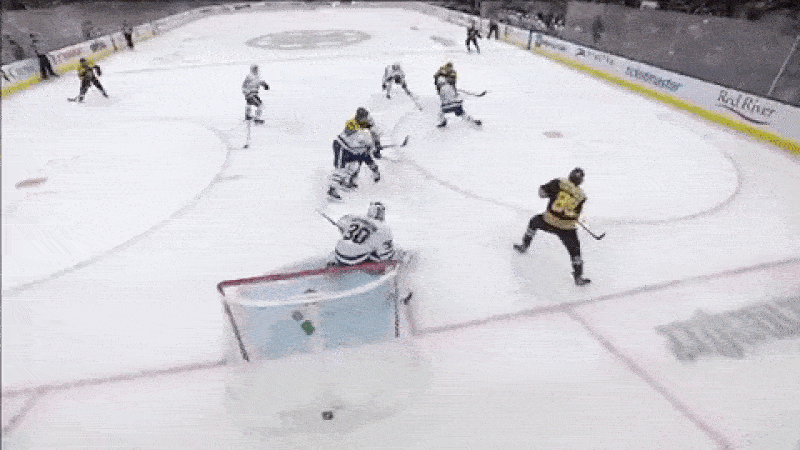 What's Happening: The Maple Leafs have a goaltending problem. Frederick Andersen isn't the concern—he has a 13-7-3 record and a .918 save percentage. It's the Leafs backups who are struggling as evidenced by their combined record of 0-6-1 to date.
Tell Me More: Many of these backup starts have come on the second night of back-to-backs where the Leafs have yet to find a win. Their 0-6-1 record in these games seems to be the result of a young team playing with less structure when they are fatigued. Still, backup Michael Hutchinson needs to be better—he currently has zero wins and six losses to go with a 4.55 goals against average.
Last night, the Leafs tried a different approach—starting Andersen in the second night of a back-to-back after he played the first. They lost both.
The Bigger Picture: James Mirtle from The Athletic writes that the Leafs might need to look into replacing their backup goaltender. After a summer full of spending, Toronto is tight to the salary cap. If they could make room for Casey DeSmith's $1.25 million cap hit, he could be the best available option. DeSmith is a proven NHL backup and has been strong so far this year, earning AHL goaltender of the month honors in November.
This Maple Leafs blog agrees with us…
The App Aiming to Raise Awareness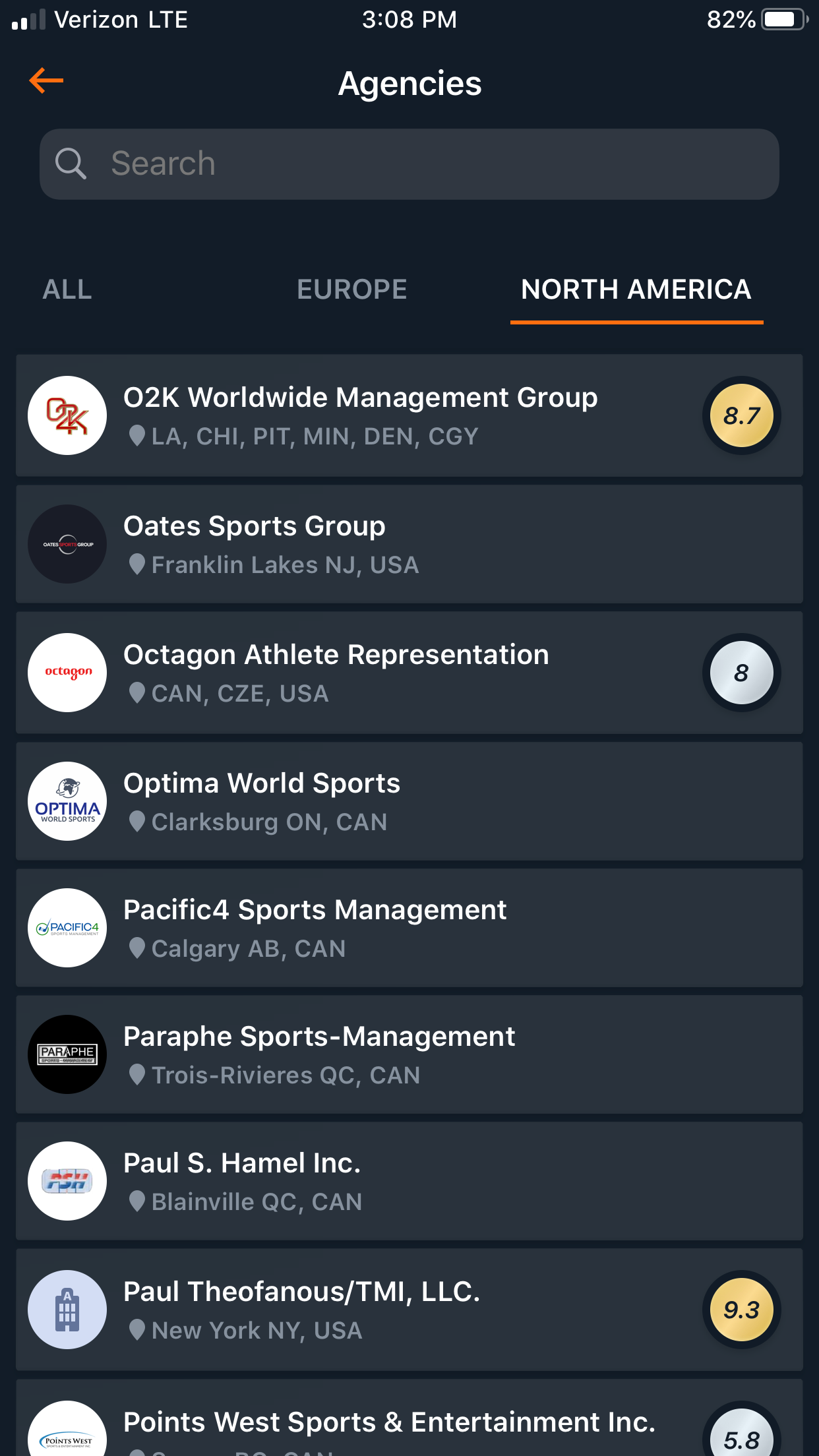 Players can review their agents on The Sports Aux app.
---
What's Happening: AHL defenseman Josh Healey launched his app, The Sports Aux, back on January 25th with the hope of helping players speak freely about agents and coaches. Since rolling out the app, Healey has gathered 3,500 users, 1,500 of which are verified hockey players.
Why It Matters: The recent allegations and ensuing resignation by Flames coach Bill Peters has highlighted the need for more transparency in the game. The Sports Aux provides just that, as it offers players the ability to anonymously review their coaches and agents.
The Bigger Picture: This app could help the NHL get wind of issues before they spiral out of control. The need for this is increasing—another coach has been forced to step down after allegations of abuse resurfaced earlier this week. Sean Avery accused current Blackhawks assistant coach Marc Crawford of kicking him while he was a member of the L.A. Kings. Brent Sopel also mentioned Crawford kicking him back in 1999 on a recent episode of Spittin' Chiclets.
The Backlash: Crawford has been suspended while the Blackhawks investigate these serious allegations. You might recall another incident involving Crawford during his time with the Vancouver Canucks. In 2004, Todd Bertuzzi was charged in criminal court for sucker punching Steve Moore from behind, ending the Avalanche forward's career. Bertuzzi alleged in court that Crawford told him that Moore needed to "pay the price" prior to the game.
Dig Deeper: Kevin Allen, USA Today
Side Note: See "O2K Worldwide Management Group" in the picture above? We interviewed one of their agents last week. Listen here.
One Game to Watch: Sharks vs. Hurricanes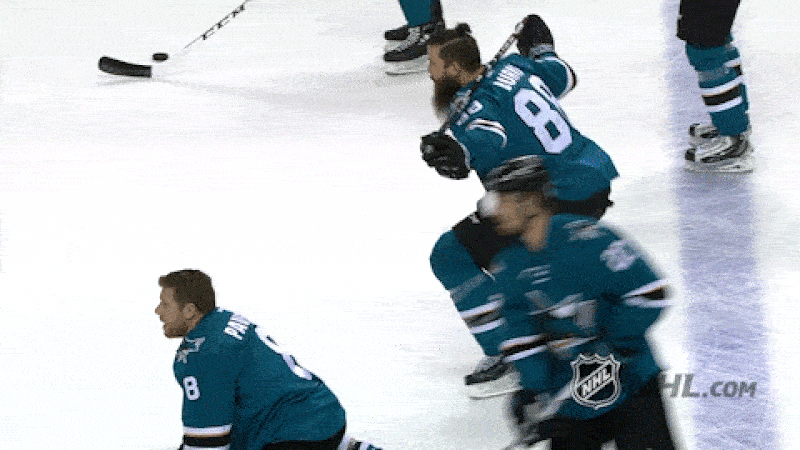 When: Thursday, December 5th @ 7 p.m. EST
Watch: NBCSCA, FS-CR
The Matchup: The Hurricanes and Sharks both lost on Tuesday night in matchups against two of the NHL's best teams (Bruins and Capitals). Carolina held their own against the B's before a late mistake cost them with less than five minutes to play. The Sharks game against the Capitals got heated at the end after a questionable hit by Evander Kane that earned him a $5,000 fine. The Sharks have won 11 of 14 games dating back to November 5th—we think they continue this upward trend and bounce back against the Canes.
More Links from the Rink