The Russian Three
Welcome to the Pregame Skate, a Five Minute Major Upgrade to Your Inbox
📅Hockey in August: The NHL announced the schedule for the upcoming exhibition games and qualifying round, which starts on August 1.
The Russian Three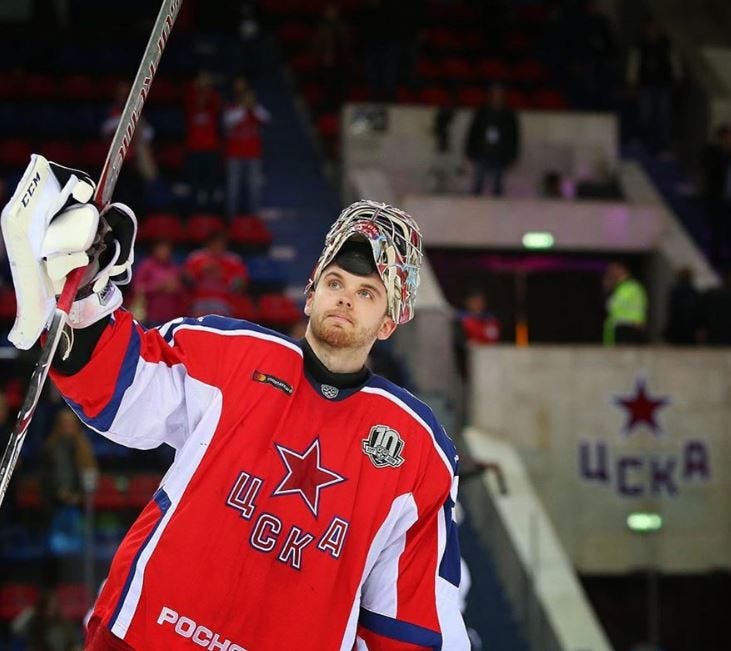 (soroka_89)
---
What's Happening: Three NHL teams used a new agreement between the NHL and the NHLPA to bring over three highly touted prospects from Russia. Under the agreement, Kirill Kaprizov (Wild), Alexander Romanov (Canadiens) and Ilya Sorokin (Islanders) are allowed to join their respective teams at training camp and in the "bubble" but cannot compete in post season play.
Here's Why They Did It: Some are questioning the decision, especially given the fact that a year of each player's contract was burned to bring them over to the U.S. BUT BUT BUT, these players are not always easy to lure away from Russia. Case and Point: three Wild general managers have traveled to Russia to attempt to bring Kaprizov to Minnesota.
Islanders fans have also long awaited Sorokin's signing. "The reigning Gagarin Cup MVP was a third-round pick of the New York Islanders in 2014, and has long been viewed as their goaltender of the future," writes ESPN's Emily Kaplan. "The 24-year-old's contract is through only this season, at which point he will become a restricted free agent."
The Bigger Picture: With so much going on in the NHL right now, these moves might seem small, but they will be huge for the Wild, Canadiens and Islanders moving forward.
More Links from the Rink