Top Ten NHL Goaltenders of All Time
Tendy Talk
🏒State of Hockey: Bill Guerin is officially the next general manager of the Minnesota Wild after an announcement by Craig Leipold yesterday. Guerin has been serving as an assistant GM in Pittsburgh and played 18 years in the NHL, winning the Stanley Cup twice as a player.
🎰Lucky #7: Derick Brassard is set to join his seventh team since 2013 after signing a one year deal with the Islanders. The 31-year-old has 451 points in 786 NHL games.
🔊Call Radar: We're sticking to the goalie theme with our next LIVE conference call, which will take place next week. Stay tuned for the announcement and in the mean time, catch up on some of our other calls from the past couple months…
Tendy Talk: Below, we count down the top ten NHL goaltenders of all time.
The goaltender position has changed drastically over the years, as has the equipment. Each of the ten goaltenders below dominated their respective eras, winning Stanley Cups, Vezinas, and even scoring goals. Think we missed one? Weigh in on the conversation by tapping the comment button above.
---
10. Grant Fuhr: Fuhr finished his career with just a .887 save percentage, but he always found a way to make the clutch saves for the Edmonton Oilers in the 1980s. Fuhr, a five time Stanley Cup champion, won 403 NHL games.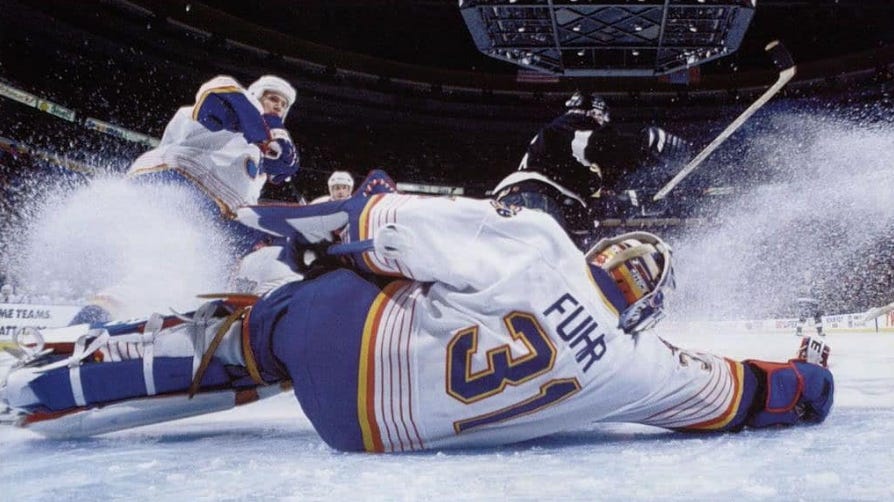 (@90s_00s_nhl)
---
9. Ed Belfour: Eddie "The Eagle" Belfour's iconic mask traveled from Chicago to San Jose to Dallas to Toronto to Florida throughout his career. Belfour brought Dallas their first ever Stanley Cup in 1999 when Brett Hull scored a controversial game-winning goal (on Dominak Hasek) in triple overtime.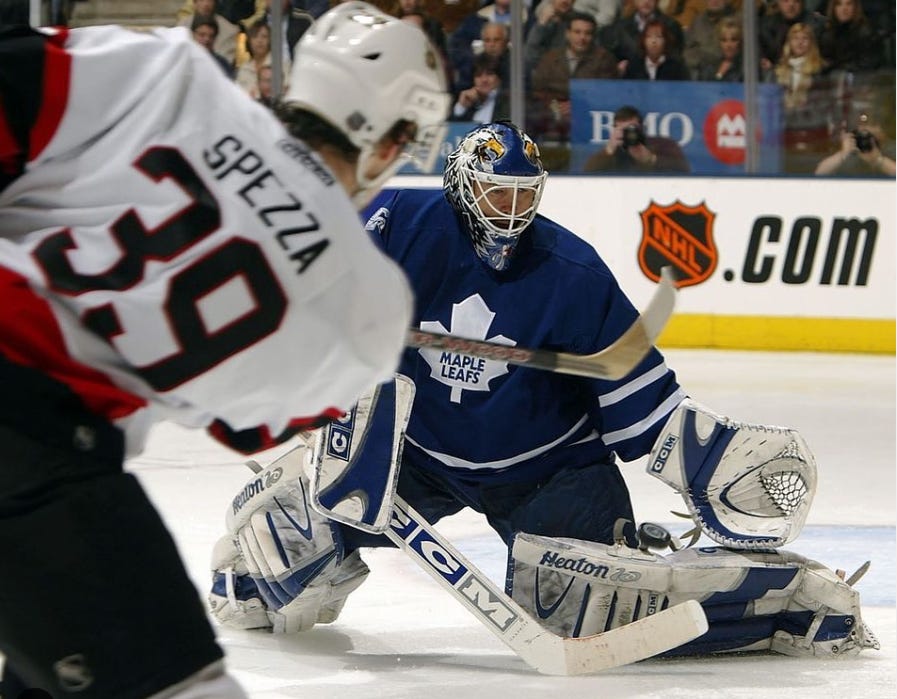 (leafshistory)
---
8. Glenn Hall: Nicknamed "Mr. Goalie," Glenn Hall took the "ironman" label to a whole new level in an era where goaltenders wore very little equipment and teams generally dressed only one goaltender. Hall played in 502 (!) consecutive regular season games (and 49 more in the postseason) from 1955-1963.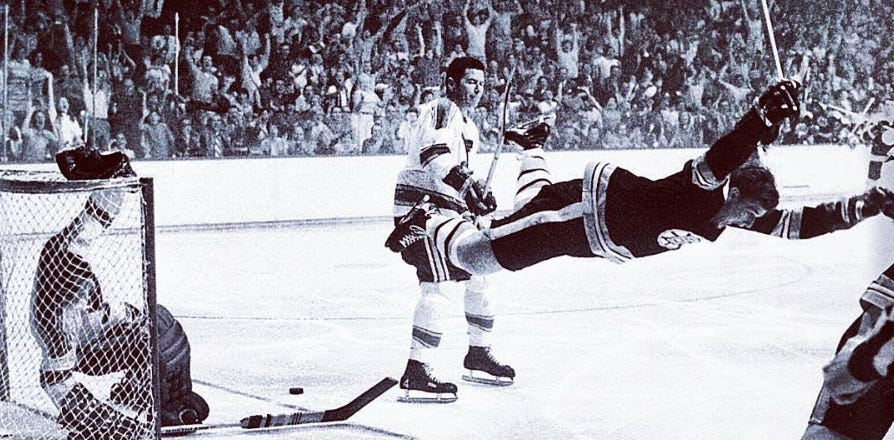 (@nonacholake) You might recognize Hall as the St. Louis Blues goaltender who allowed "The Goal" by Bobby Orr
.
---
7. Ken Dryden: Dryden won six Stanley Cups and five Vezina Trophies as a member of the Canadiens, and he became known for the iconic pose above. Off the ice following his Hall of Fame career, the Cornell graduate became a best selling author, successful executive for the Maple Leafs, and eventually even dove into Canadian politics.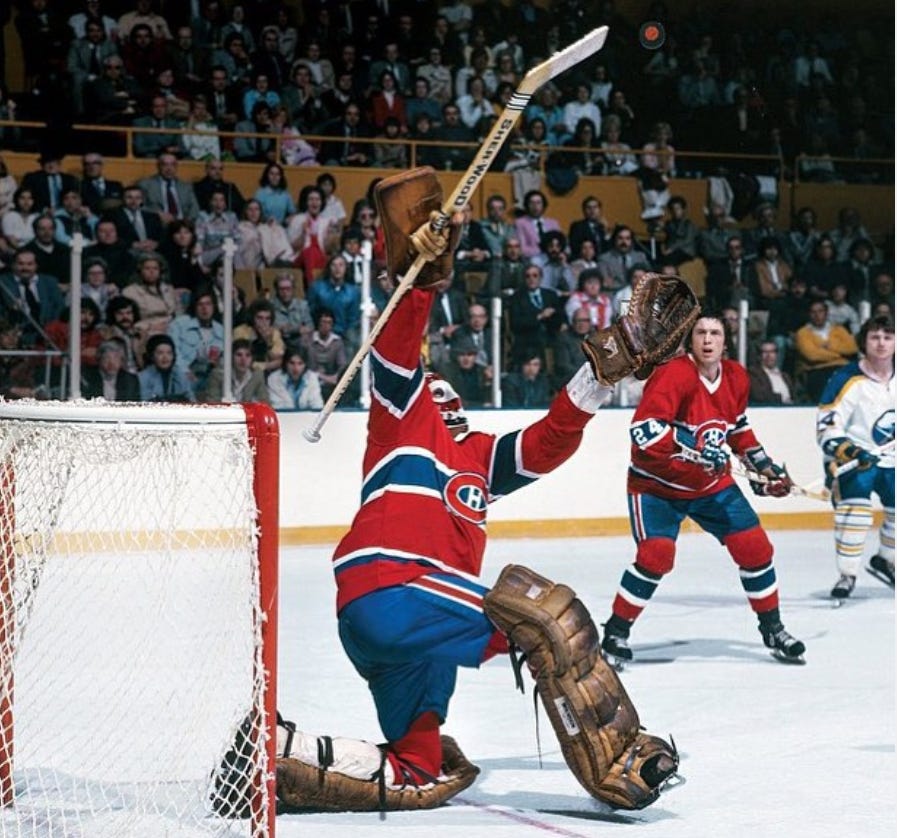 (@sportsnet)
---
6. Dominak Hasek: "The Dominator" made a name for himself with his unorthodox style of play and one-of-a-kind headgear, which mask company Warwick still replicates today for $1,050. The 2014 Hall of Fame inductee might even try his hand at politics in the Czech Republic.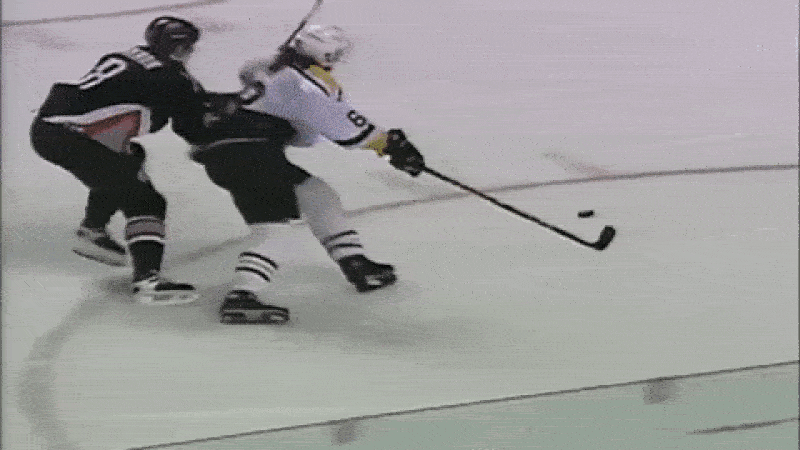 ---
5. Terry Sawchuck: It took Terry Sawchuck 350 stitches on his face before he finally began wearing a mask in 1962. All told, Sawchuck played 972 games, amassing 103 shutouts, four Vezina Trophies and four Stanley Cups.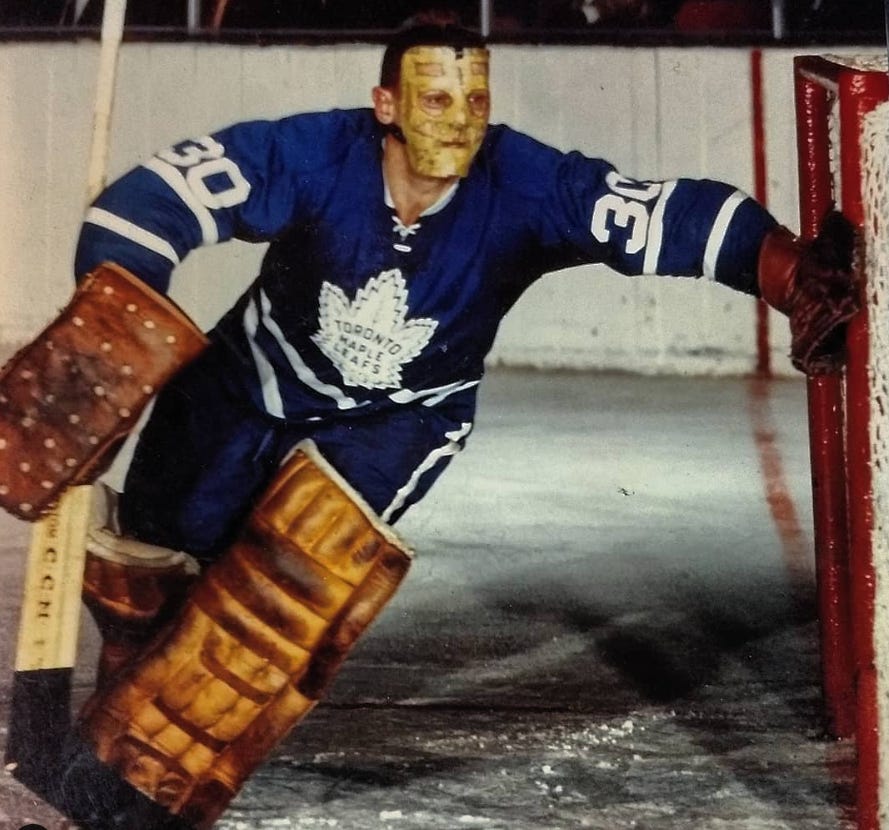 (@steven_mensh)
---
4. Tony Esposito: Esposito allegedly never enjoyed being a goaltender, but that didn't stop him from winning three Vezinas with the Blackhawks. Did you know? Tony and his older brother Phil (also a Hall of Famer) operated the Lightning's front office during the six years after the team entered the NHL.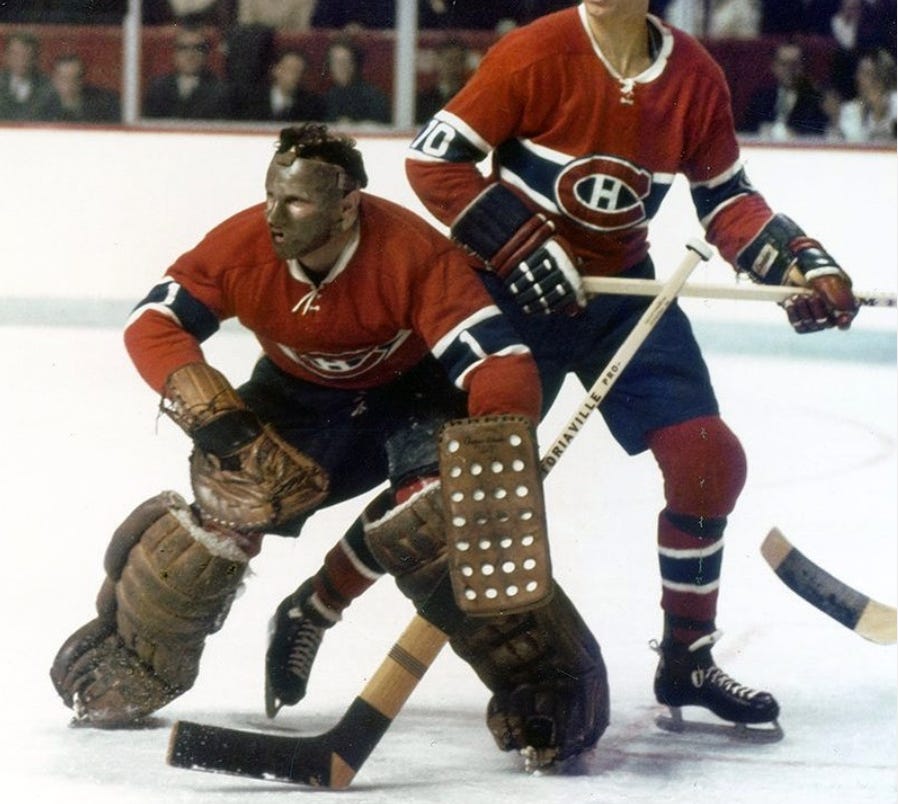 (@weird_nhl)
---
3. Jacques Plante: We all know Jacques Plante as the pioneer who became the first goalie to ever wear a helmet, but he also had an incredible career with the Canadiens—Plante won seven Vezina Trophies (five straight) along with five Stanley Cups.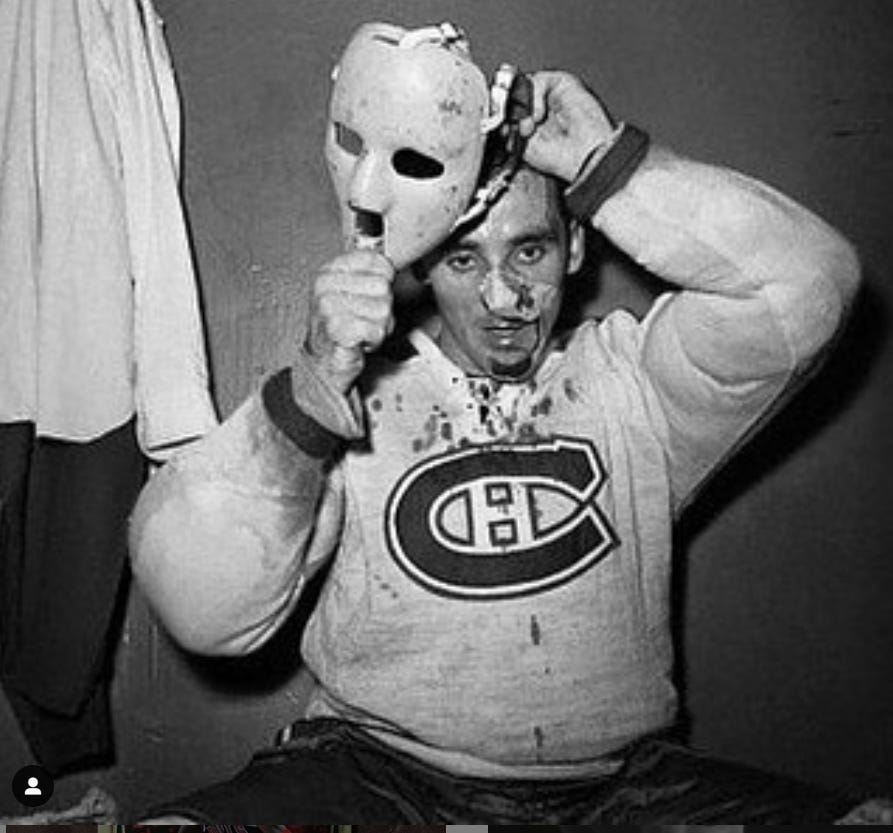 (@hockeybydesign)
---
2. Patrick Roy: Known for his passion, temper, and fire, Patrick Roy set the standard for the new wave of "butterfly goalies" that started in the '80s. Roy won four Stanley Cups, three Conn Smythes, and three Vezinas during his illustrious career.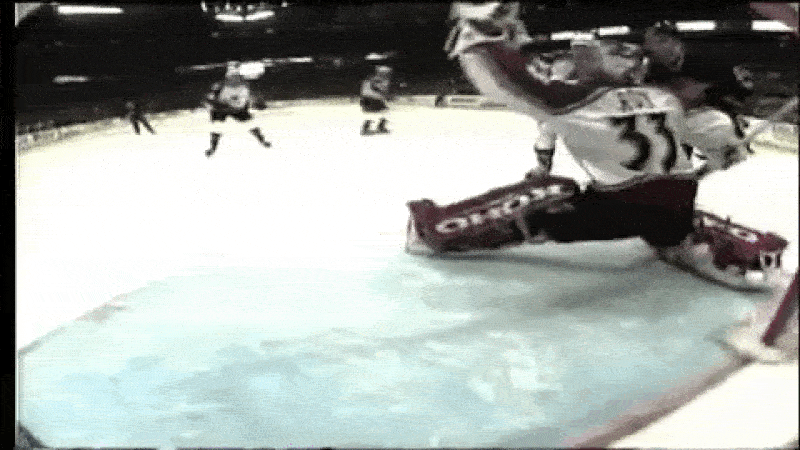 Talk about flashing the leather.
---
1. Martin Brodeur: With the most wins in NHL history (691), Martin Brodeur is a New Jersey Devils legend, winning three Stanley Cups and four Vezina Trophies. Brodeur is known as one of the best puck handling goaltenders of all time—he even netted two regular season goals and another in the playoffs during his 21 year career.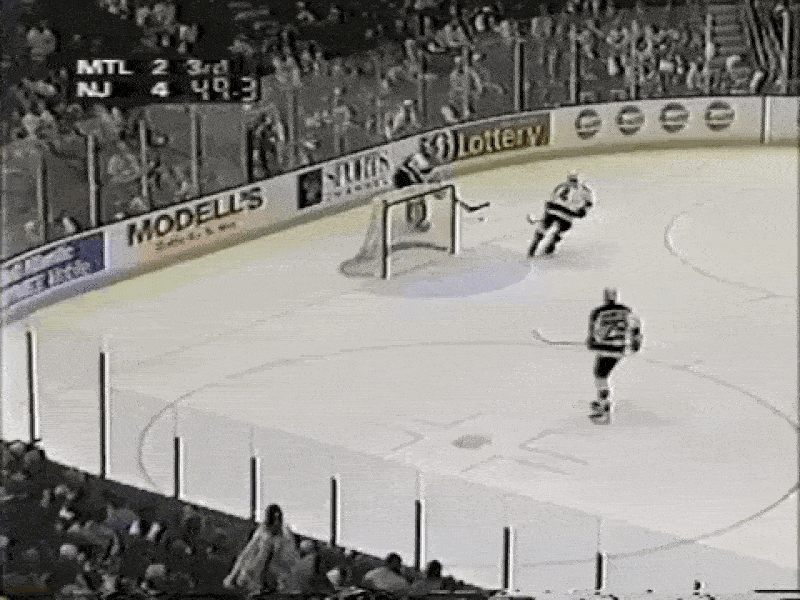 One of Brodeur's three career goals.
---
Honorable Mention: Roberto Luongo, Curtis Joseph, Bernie Parent, Mike Richter.
More Links from the Rink