Top Ten Prep Schools for a Hockey Player
These are the top ice hockey boarding schools in the United States
🍿 On the Market: Phil Kessel is selling his Pittsburgh home, and the listing on Realtor.com is bizarre to say the least. You'll never guess the four posters that were left in his otherwise empty home movie theater.
🔈 Call Radar: Mark your calendars for next Tuesday, July 30th at 6 p.m. EST when we will host our next LIVE conference call with Lee Moffie, a former Michigan University standout who has found success after hockey in the clothing business. Speaking of boarding schools, Moffie was a star at Avon Old Farms before leaving the prep school to play for the Waterloo Blackhawks in the USHL. Following a four year career at Michigan, Moffie played two years of professional hockey, coming up with an idea for an athletic fitting dress shirt while playing for the South Carolina Stingrays. After testing the concept out on some teammates, Moffie started State & Liberty, which is in its fifth full year and is now one of the most popular brands among professional athletes. We can't wait to hear more from Lee about his life after hockey.
As for the top ice hockey boarding schools in the United States, let's dive in below.
---
Top Ten Prep Schools for a Hockey Player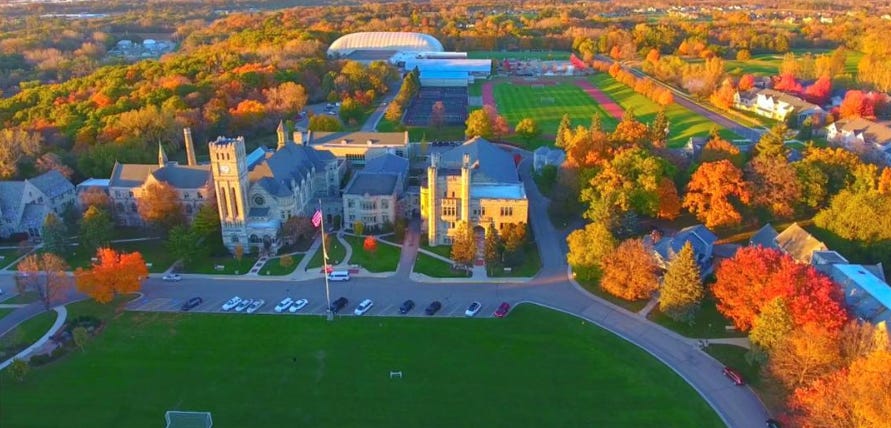 (@shattucksstmarys)
---
🤷 The age old dilemma for a teenage hockey player from the United States: Should I play in the USHL or prep school? And if I choose prep school, which ones should I apply to? We'll come back to that first question in an upcoming live conference call (see above), so for now let's give you an answer to the second one. The two former hockey players behind this digital publication both played prep school hockey, so we feel that it is our duty to share a little bit about what we learned. This list doesn't aim to tell you which prep school is the best—rather, we hope to give you a rundown of some of the ones we suggest checking out.
In no particular order, here's our list of prep schools along with some notable alumni that attended each one. Think we missed one? Tap the comment button above and let us know.
---
10. Cushing Academy: Known for having one of the best arenas in New England prep school hockey, the Cushing Academy Penguins have won two New England Championships. Notable alumni: Connor Sheary, Chris Bourque, Keith Yandle.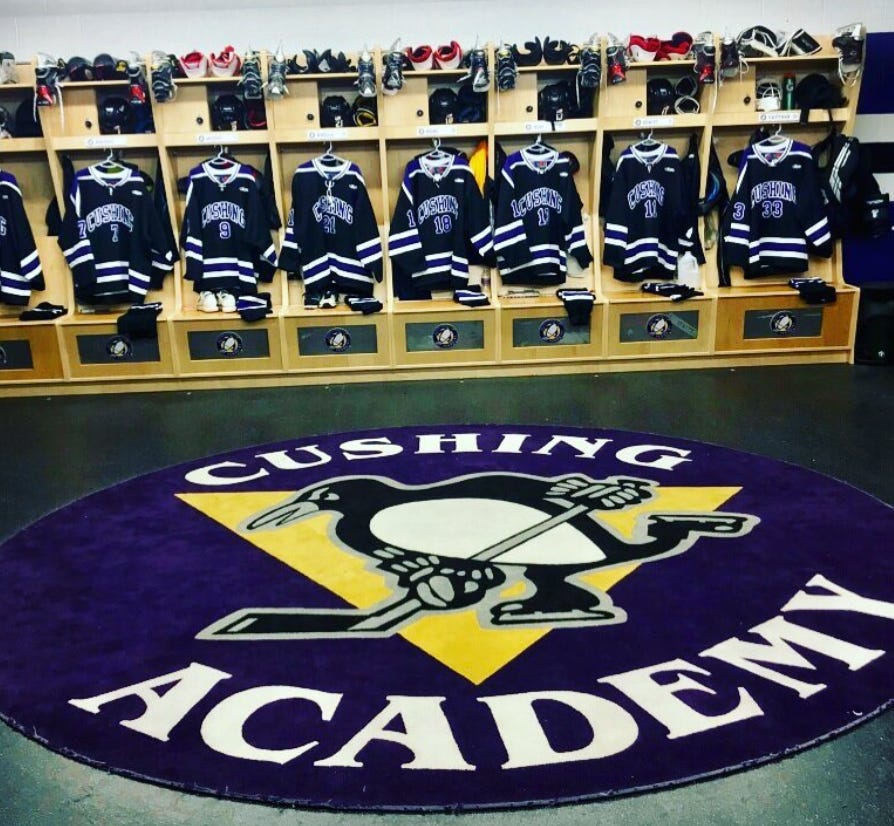 (@cushingacademyhockey)
---
9. Shattuck-St. Mary's: Located in a small rural town in Minnesota called Faribault, this school of just under 500 students has and continues to churn out NHL prospects on a yearly basis. Notable Alumni: Sydney Crosby, Zach Parise, Jack Johnson, Nathan MacKinnon, (and many more).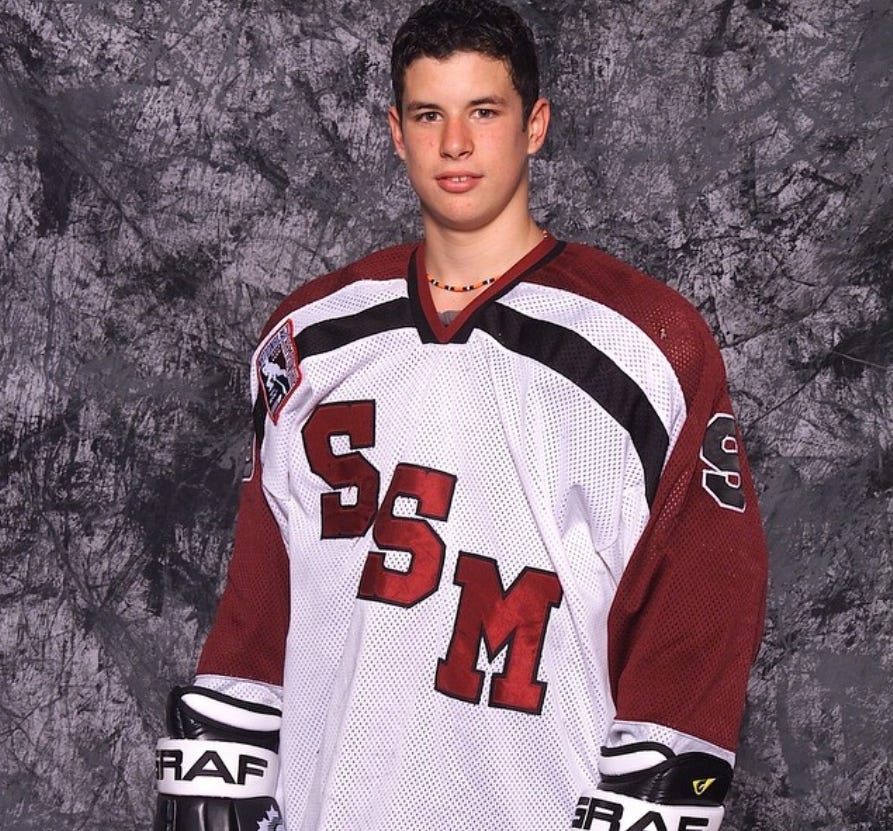 (@shattucksstmarys)
---
8. The Salisbury School: The Salisbury School has had a hockey team since 1904 and won three consecutive New England titles from 2013-2015. Notable Alumni: Mark Arcobello, Paul Carey, Alex Biega.

(@sarumhockey)
---
7. Noble and Greenough School: Nobles is made up of primarily Massachusetts natives, and although it's tuition exceeded $50,000 last school year, several high profile prospects from around the state enroll due to their campus beauty and renowned athletic facilities. Notable alumni: Kevin Hayes, Mark Fayne.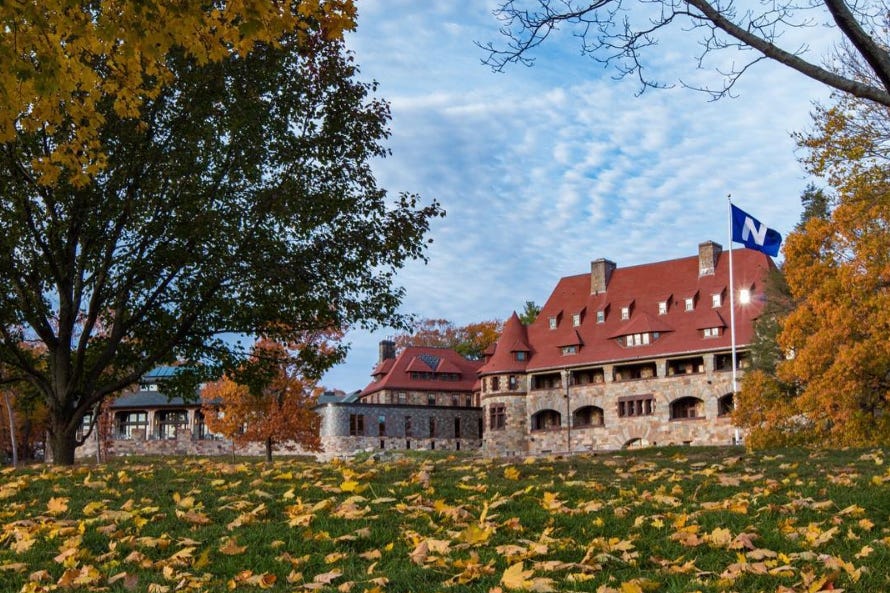 (@nobleandgreenoughgrads)
---
6. Deerfield Academy: Those looking to attend an Ivy League or NESCAC school should consider Deerfield Academy, as the education-hockey combination has led to nearly 30 commitments to those two leagues over the last eight years. Notable alumni: Ben Lovejoy, Alex Killorn.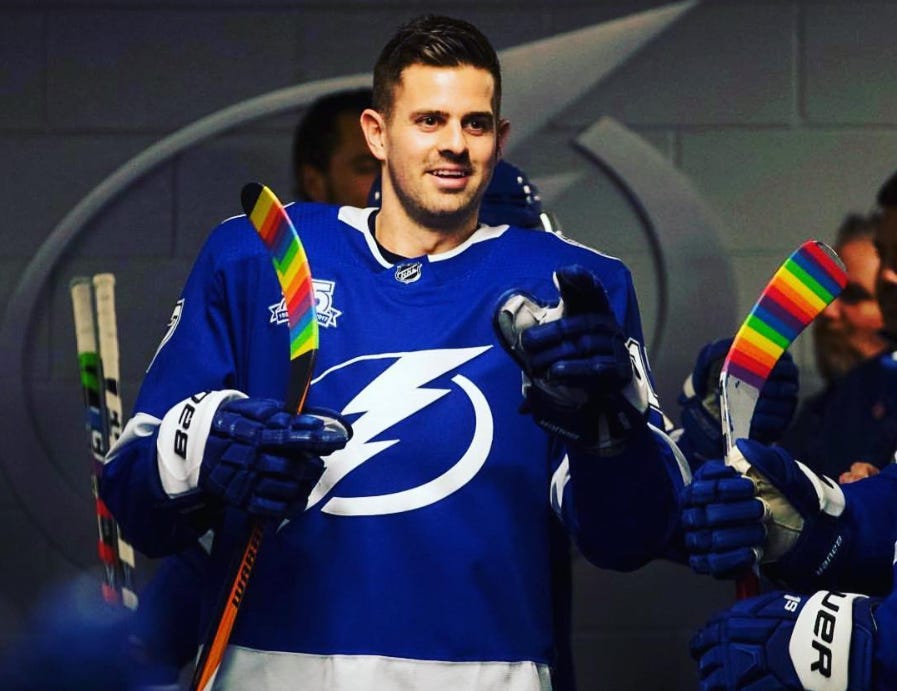 (@akillorn17)
---
5. The Taft School: With just over 600 students, the Taft School is consistently ranked in the top 20 among prep schools in both education and athletics. Notable alumni: Max Pacioretty.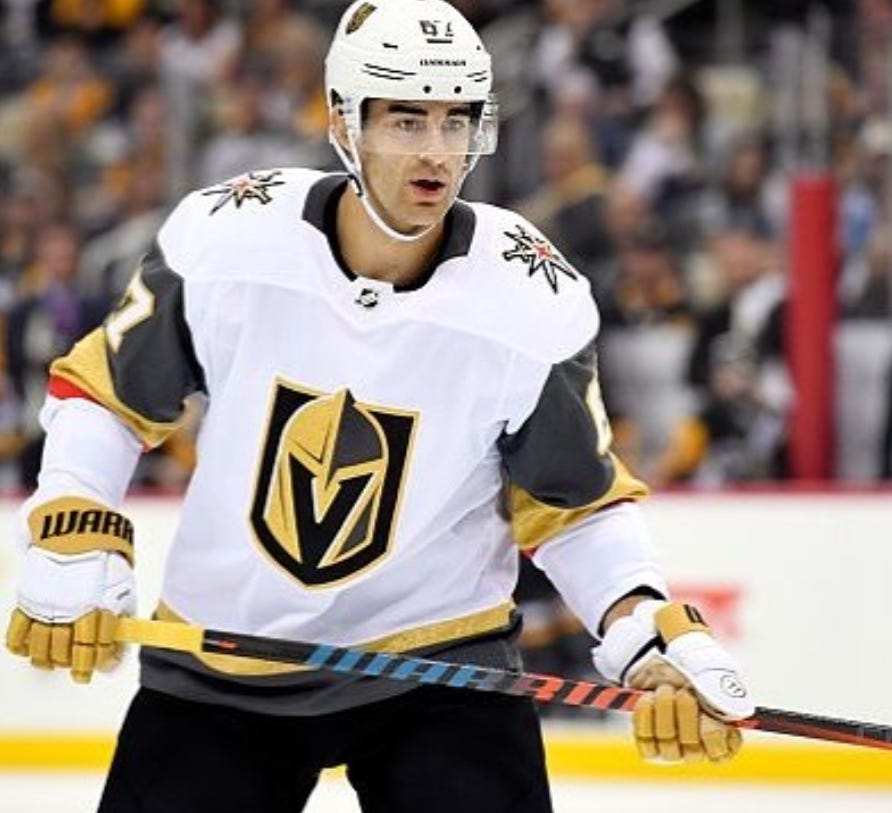 (@hardnosedhockey)
---
4. Phillips Andover: When you type "what are the best hockey prep schools" into Google, Phillips Academy Andover currently comes up as number one and based on the post-prep success of some of the recent alumni, it's easy to see why. (Example 1, Example 2, Example 3) Similar to Deerfield, Andover provides players with the one-two punch of both academics and athletics, and draws scouts from NESCAC, Ivy League, ECAC, and Hockey East teams on a regular basis. Given its proximity to Boston, it's arguable one of the easiest schools to get to on the East Coast. Notable alumni: Chris Kreider, Cory Schneider, Garnet Hathaway .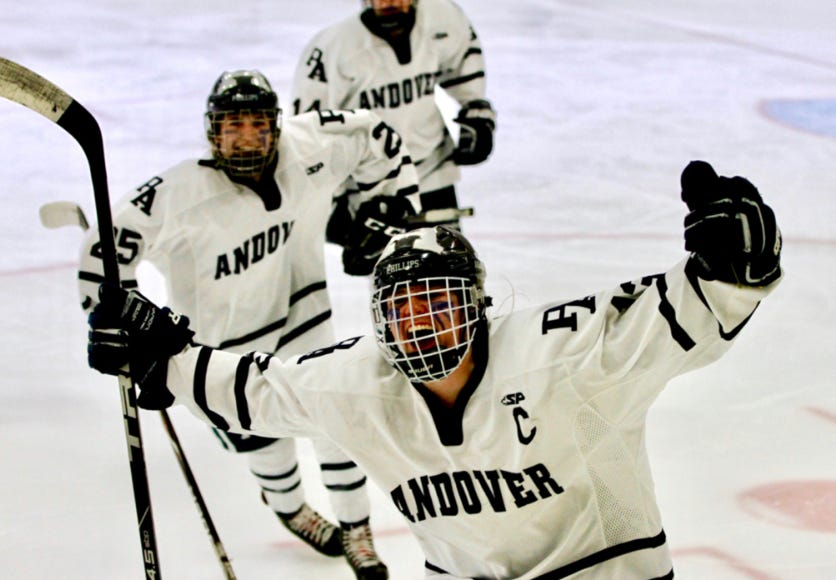 (@andoverathletics)
---
3. Culver Military Academy: Located in northern Indiana, this military academy's hockey team has produced 26 NHL draft picks. Notable alumni: Jean-Michael Liles, Ryan Suter, Gary Suter.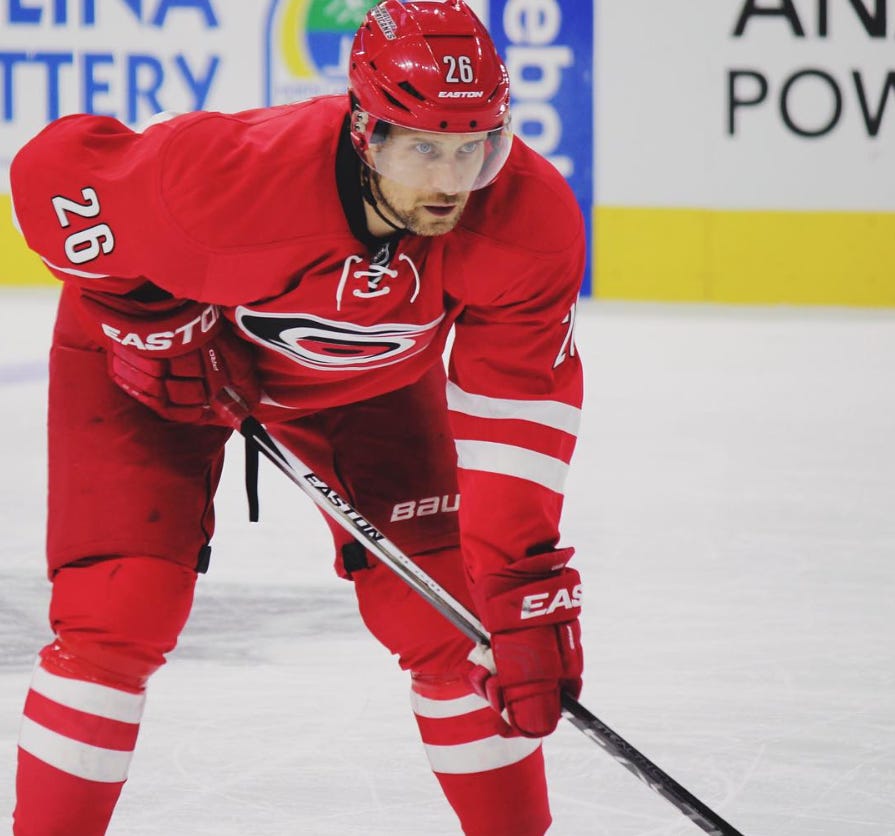 (@sorenottophotography) John-Michael Liles played 836 NHL games after graduating from Michigan State.
---
2. Avon Old Farms: This all boys school located in the mountains in Connecticut definitely has one of the more creative mascots in sports—the Winged Beavers. The team is led by legendary coach John Gardner and has won eight Division 1 New England Championships, including five between 2004 and 2010. Notable alumni: Brian Leetch, Jonathan Quick, Nick Bonino, Cam Atkinson, Spencer Knight.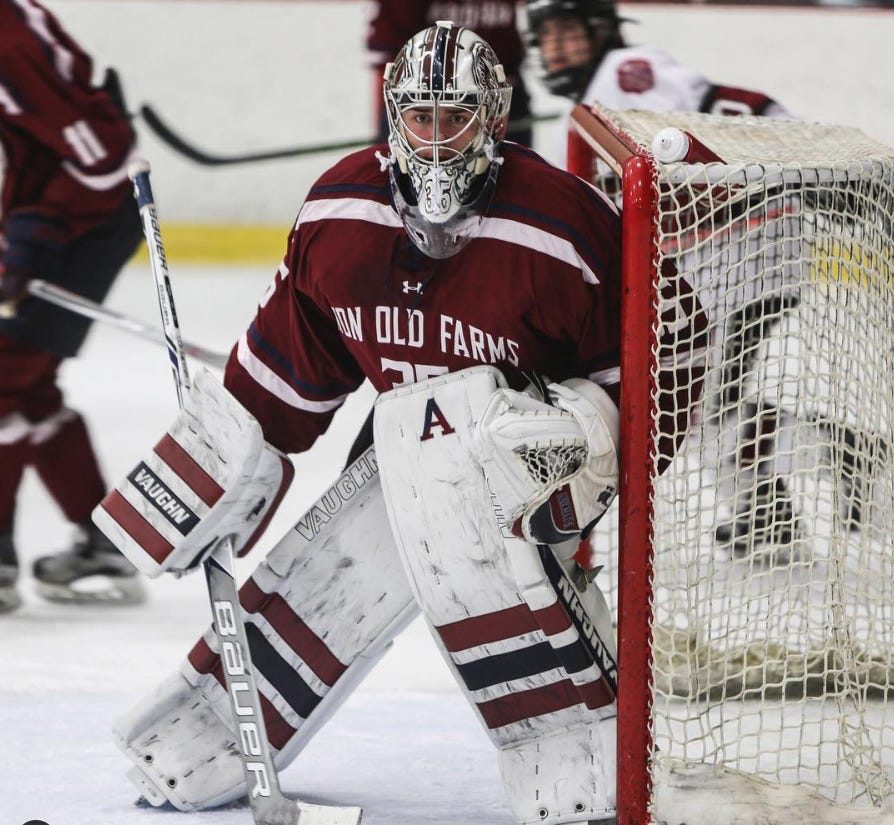 (@slknight35) Spencer Knight, the top goaltender selected in this year's NHL draft, played at Avon Old Farms.
---
1. Belmont Hill School: Located in suburban Boston, the Belmont Hill School was once home to the winningest coach in Massachusetts high school hockey history, Ken Martin, who won 707 (!) games in 39 seasons. Notable Alumni: Mike Condon, Paul Mara, Ian Moran, Bob Cleary.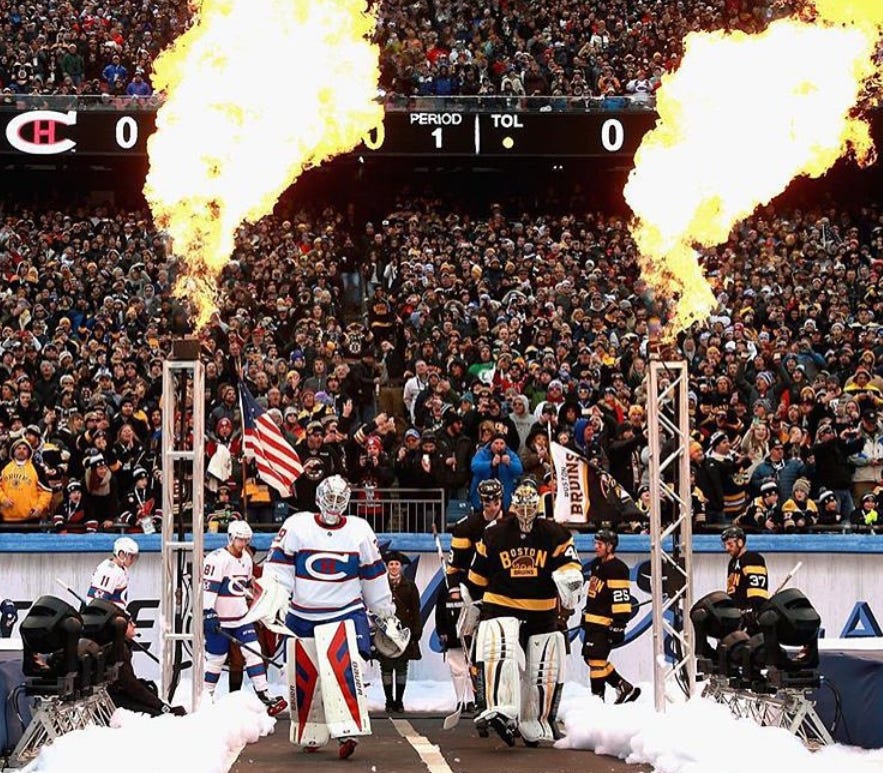 (@condibear) Mike Condon takes the ice next to Tuukka Rask at the 2016 Winter Classic.
---